Can't Keep Kicking The Can Down The Road: Jaishankar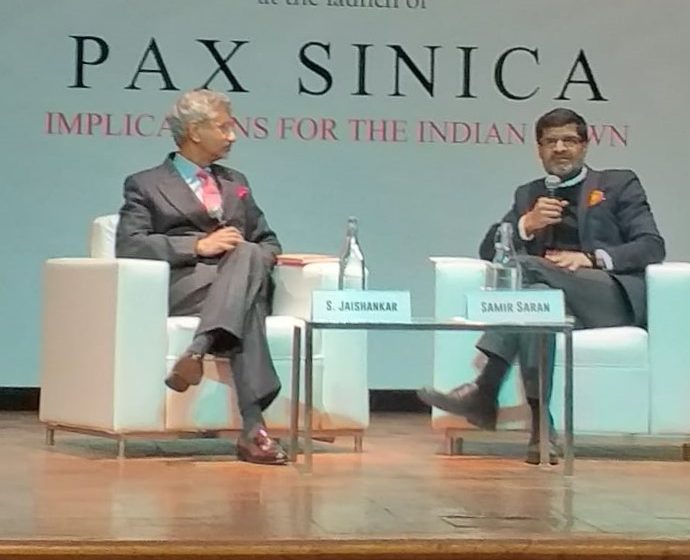 NEW DELHI: "When I was in Jawaharlal Nehru University, there was no 'tukde-tukde' gang." With that External Affairs Minister S. Jaishankar dismissed questions about students and activists from the university being branded anti-national. As for the violence in the university on Monday night and the continuing protests over the Citizenship Amendment Act (CAA), Jaishankar used the launch of a book on China to send home a tough message: That this government was not backing off and would continue to take decisions on issues that it believes have been left to simmer for far too long.
"Look at the citizenship issue, it started 40-50 years ago. Rajiv Gandhi did an agreement in 1985. Article 370 was a temporary article. Ayodhya, show me where in the world you would have an unresolved problem for 150 years," he said.
Society must have the mindset to resolve problems, he said, but India has preferred to "keep kicking the can down the road", postponing a decision in the hope that the problem would go away. On the other hand, China's leaders have built a nation and a narrative on problem solving. This is also the case with the U.S., Jaishankar noted.
On terrorism, he said "no country has been so battered by terrorism as we have. It is therefore vital that we not allow terrorism to be normalized. The perpetrators of terrorism will try and pass it off but we cannot be party to that," he warned.
He said the 2009 India-Pakistan joint statement at the Egyptian resort of Sharm el-Sheikh was unacceptable precisely because it raised the perpetrator of terrorism Pakistan to the same level as India, the victim. The joint statement included a reference to Balochistan, implying an Indian hand in anti-Pakistan activities there.
He said his government's decision allowing Pakistani investigators into the Pathankot airbase in July 2018 was carefully thought through. "Even the Pakistanis accepted they were at fault. Nawaz Sharif did not deny it and there was even an FIR filed in Pakistan to bring the 'unknown persons' to justice. So the investigation which happened was to pressurise the Pakistanis so they didn't have an excuse to say 'well we made an offer, you didn't accept it."