Virus: How East Asia's Tackling The Pandemic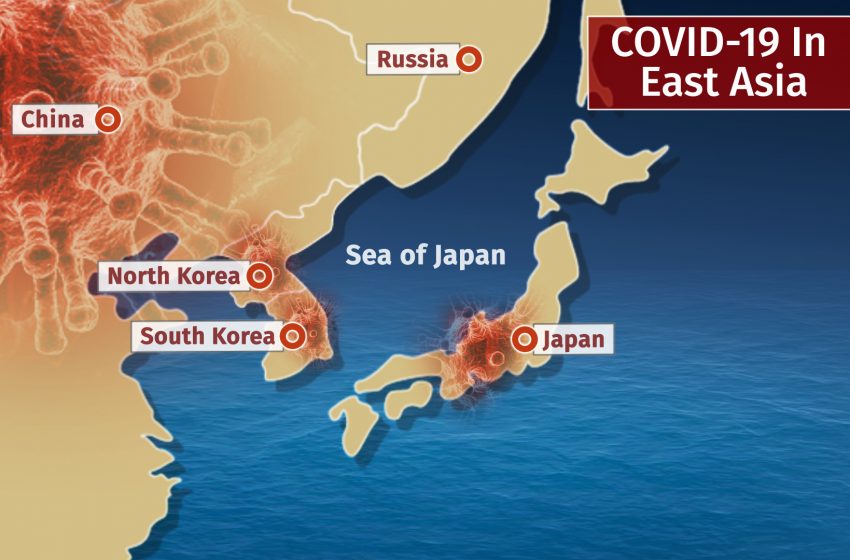 NEW DELHI: As the Chinese coronavirus continues its unrelenting march across the globe, StratNews Global cast its eyes around the region to see how other nations are coping. Our focus is on East Asia, and we examine the steps they have put in place to deal with a crisis of this magnitude, whether they are working and whether there are any lessons in store for India. We begin by looking at Japan, South and North Korea.    
Japan: Heading For A State Of Emergency?
With over 2000 cases of coronavirus infection and 60 dead, Japan says its medical infrastructure is stretched but it cannot afford to take its eye off the ball. Prime Minister Shinzo Abe has already declared that his number two, Deputy Prime Minister Taro Aso will not attend meetings where he is present, a move intended to protect the top leadership.
The Foreign Ministry has declared that nationals from China, the US and Europe cannot enter the country and local travellers have been given a list of 73 countries they should not visit.
The government appears to be moving towards a lockdown but the law only permits local authorities to request people to remain indoors, and there is no compulsion of any kind. Others have suggested that Abe declare a state of emergency before it is too late.
South Korea: Mass Testing But The War's Not Over
On Jan. 27, South Korea had only four known coronavirus cases and no testing facilities worth the name. But located so close to China, medical experts had no doubts that unless they moved now, catastrophe would overtake their small country. So, on that day, the government called in the representatives of 20 medical equipment companies with one demand: an effective and quick test that would enable mass screening of people.
Around one week later, Korea's team of epidemiologists had two diagnostic tests and from there they never looked back. By the end of February, South Korea was making headlines for its ability to test thousands of people, including "drive through" screening centres.
Not that the war is over. By March 18, 290,000 people had been tested and over 9,000 infections identified, mostly from the capital Seoul and the neighbouring Gyeonggi province. The death toll so far 152.
North Korea: Officially Has No Coronavirus  
Officially, North Korea has no coronavirus although its state-run media has reported that as a precautionary measure, thousands had been quarantined and at the last count, over 5,000 had been released with no infections reported.
Some of this may be true. The border with South Korea is heavily fortified and militarized, making large scale interaction impossible. But the same is not the case with China, where the 1400 plus kilometre-long border running from west to east, facilitates smuggling of every kind. Incidentally, over 200 cases of coronavirus have been reported in the Chinese provinces of Liaoning and Jilin that border North Korea.
There are some other tell-tale signs. The US military command in Seoul said earlier in March, that the North Korean military had been on lockdown for at least 30 days and resumed training only towards the middle of March. Also, if reports about the undernourished state of 40% of its population are true, the risk of infection remains.
Russia has already rushed testing kits to Pyongyang, while the Red Cross has sought exemption from sanctions so money could be transferred to its North Korea office. Seoul has offered help, so also the US State Department. Even more interesting, in February the Doctors Without Borders received a request from Pyongyang to "strengthen the national capacity should there be an outbreak of coronavirus."