Operation Vande Bharat Takes Wing & Sail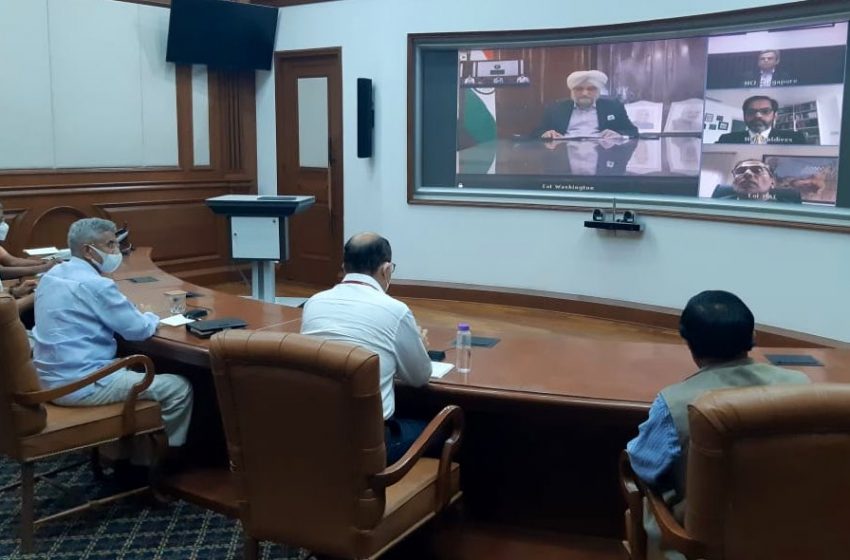 NEW DELHI: The Indian government is all set to undertake the first phase of the mammoth 'Vande Bharat' mission–the biggest ever repatriation exercise it has ever undertaken–on May 7 with the largest number of stranded Indian nationals expected to return from the Gulf countries.
In the detailed evacuation plan worked out by the government, approximately 15,000 Indians stranded overseas due to the COVID-19 pandemic will be brought home by sea and by air. Nearly one-third will be Gulf returnees.

The region has the largest Indian diaspora of 90 lakh people of whom three lakh have already registered with Indian missions. During this first phase of repatriation, 4,350 will be brought home from this region, 2000 from the UAE.
Sources conceded that Delhi has been under pressure from some Gulf states to take its workers back. But not all can be brought back now, only those with genuine or compelling reasons. For instance, many Indian workers have no jobs and little money. Some are facing deportation and the short term visas of some others have expired. Some of the workers are facing a medical emergency, there are pregnant women, there are the elderly, add to that students and tourists.  Others have tested positive for coronavirus (84 are reported dead). Those holding Overseas Citizens of India (OCI) cards are not eligible for repatriation.
Air India will operate 64 non-commercial flights to 12 countries in the first phase including Saudi Arabia, Qatar, Oman, Kuwait and Bahrain.  Also, the US, UK and Singapore.
The Indian Navy will help bring back 1,000 Indian nationals from the Maldives. Dubbed 'Operation Samudra Setu', two warships INS Jalashwa and Magar are being deployed for the purpose.
"We have a fairly challenging exercise on hand which has required coordination with the countries where Indians are stranded. It has also required coordination with the state governments to ensure they are ready to receive the returning Indians and make arrangements for their 14 day mandatory institutional quarantine," said sources.
As part of the coordination efforts, External Affairs Minister S.Jaishankar held a meeting via video conference with the heads of Indian missions abroad on Tuesday. Foreign secretary Harsh Shringla will be holding a meeting with state chief secretaries on Wednesday.
The sources also said that the efforts to bring back Indians is "a very large exercise but not an evacuation, as the government is merely facilitating the return of Indians stranded abroad." Those returning will have to pay for their air fare as well as their 14 days stay in quarantine, sources said adding that "reasonable rates for their passage and quarantine stay" have been worked out.
"We have a fairly large-scale coordination exercise on hand," sources admitted. The ministry has appointed around 30 senior officers, each of whom will be coordinating with a state government.
As part of the standard operating protocol spelt out by the government, the Air India crew serving the repatriation flights will be attired in personal [protection equipment (PPE) and will be tested for COVID-19 before going on duty.