Leveraging The Taiwan Connect: It's About Time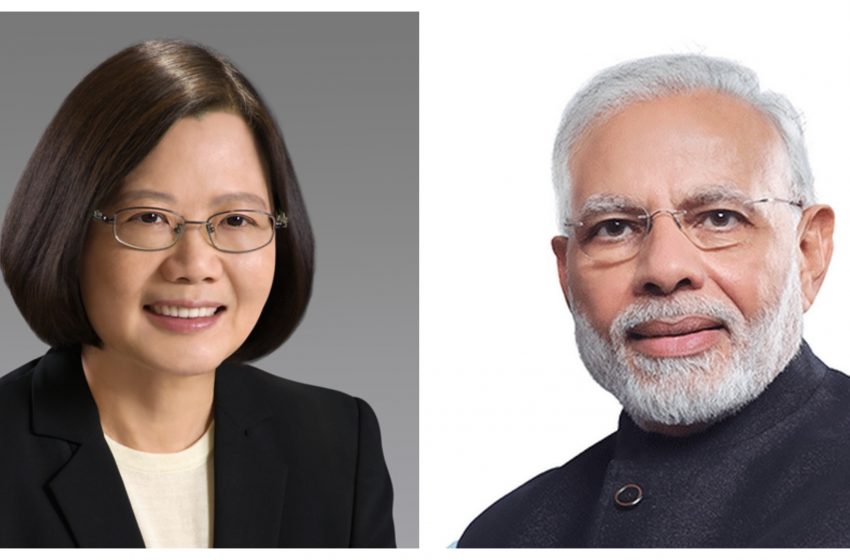 NEW DELHI: As Indian and Chinese forces step back from 'standoff' positions in Ladakh and begin re-deploying towards their base areas further inland, a word of caution from Taiwan's envoy to India Chung Kwang Tien.
"China's record of animosity towards India reflects its wolf warrior diplomacy," he warned, adding that Beijing has "consistently undermined India's vital interests in international organizations, territorial sovereignty, border conflict, counter global terrorism, expanded maritime policies in the Indian Ocean and South China Sea and huge trade deficit."
While Ambassador Tien would not comment on China's reasons for provoking the border standoff, he indicated that Taiwan's experience of handling relations with China could provide useful insights. He quoted his country's President Tsai Ing-wen who spoke of "peace, parity, democracy, and dialogue," when dealing with China. He underscored it with these words: "that for the sake of regional peace and stability both sides should use dialogue rather than confrontation to resolve tensions."
This is what India hopes from China, hopes that have been belied as Beijing has consistently sought to contain and undermine Delhi and assert its economic and political supremacy.
But the current downslide in relations with China has reportedly prompted an Indian government review of ties with Taiwan. Although India has a diplomatic mission there, it is not an embassy since India subscribes to the formula of 'Taiwan as part of China'. There is a growing sense that India has not leveraged the Taiwan relationship vis a vis China for our strategic benefit.
There is also the fact that Taiwan is a leader in high tech, in the design and manufacture of semi-conductors, electronics and so on. At a time when Taiwanese firms are looking for places other than China and Vietnam to invest, India should leverage its huge market to bring Taiwanese firms here. Taiwan's "Southbound Policy" could help.
According to Ambassador Tien, "India is an exceedingly important country in our New Southbound Policy. Bilateral trade has grown nearly six-fold from $1.19 billion in 2001 to almost $7.05 billion in 2018. India is Taiwan's 14th largest export destination and 18th largest source of imports."
More practically, India could benefit from Taiwan's use of artificial intelligence and digital mapping technologies in epidemic prevention and the tracking system for a quarantine management network in combating Covid-19. Taiwan's hardware and India's software are complementary. Taiwan's National Chung Chen University and IIT Ropar have cooperated in developing a "Smart Pandemic Prevention System," which features automatic body temperature sensing, facial recognition and contact history analysis to contain infectious disease.
Ambassador Tien said his country was willing to share its technology and expertise, its resources and talent with India.
Taiwan has one request: India as chair of the executive board of the World Health Organization help facilitate his country's participation in the WHO. China has preferred to keep Taiwan out since President Tsai has been very assertive about her country's sovereignty and rejected the 'one country two systems' formulation.
This is a serious situation although Taiwan has dealt with the Coronavirus pandemic better than many other countries, with only 500 cases reported. Ambassador Tien says that the "Covid-19 situation remains dynamic, and being unable to participate in WHO seriously affects Taiwan's ability to obtain complete and timely information on the virus and on epidemic prevention and to contribute our experience with the countries which have suffered the most under the current devastating situation. WHO should recognize the seriousness of the situation and allow Taiwan's full participation as soon as possible."
Whether India will help Taiwan is not clear, given the bureaucratic reluctance to shed established practices. Not very long ago, officials in one ministry blocked a proposal to bring in a top Taiwanese tech entrepreneur in an advisory capacity. Hopefully the "new thinking" on Taiwan will remedy matters.