LAC Impasse: India Needs To Think Out Of The Box To Pressure China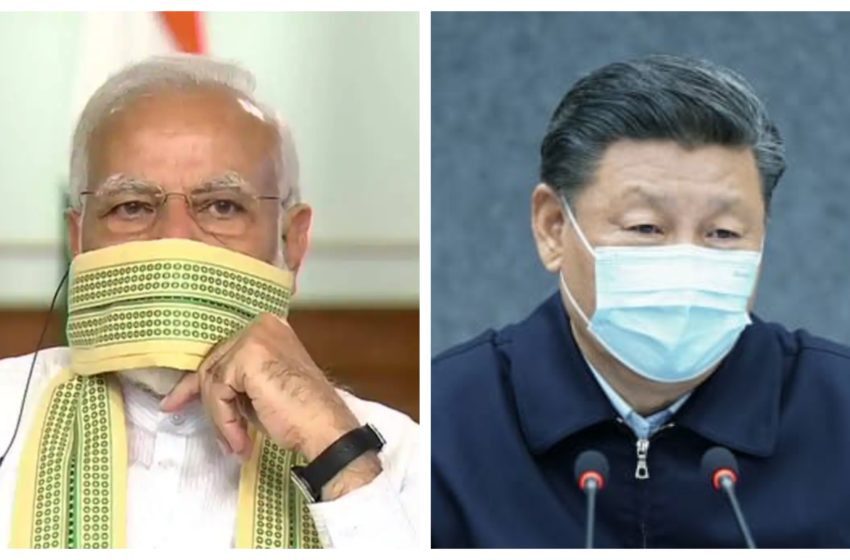 NEW DELHI: August marks the fourth month since the Indian Army detected and confronted China's People's Liberation Army (PLA) troops at Naku La in north Sikkim and other points on the Line of Actual Control (LAC) in eastern Ladakh. Since the beginning of the current standoff, the Chinese have also extended the arc of military pressure on India from the initial almost 1100-km to the entire 4,057-km stretch of the LAC. They have additionally instigated Nepal into acting as a proxy and opening another front.
As anticipated in my earlier article, there has been no real movement towards resolving the standoff with China insisting that it was India which had violated the LAC. China is obviously stretching negotiations into the winter, possibly anticipating operational advantages in the severe winter of the high mountains. China's troop build-up also continues as Beijing opens more pressure points on India. With reinforcements coming in and PLA troops remaining at places like Pangong Tso, Patrolling Point (PP)-14 in Gogra, the Finger area and the Depsang Plains, it is more than apparent now—if it wasn't earlier—that China has no intention of resolving the current standoff or moving back to its April positions.
Chinese official media reports on the contrary continue to publicise military exercises held in Tibet. On July 31 and August 4, for example, it was stated that that the PLA held high-altitude exercises on the Tibet plateau and that the Tibet Military Region organises multiple artillery types, day and night exercises in high-altitude areas. A report datelined Linzhi (opposite Arunachal Pradesh) said an artillery battalion of the Tibet Military Region had recently trained under conditions of "actual combat" at an altitude of 4,300 metres "in a snow-covered plateau" braving heavy rain. It disclosed that the artillery group produced a single-shot effect, and the rocket artillery produced a howitzer effect and that the "chief of the Tibet Military Region" commended their performance. At the regular weekly briefing of the Ministry of National Defence on July 30, its spokesman Senior Colonel Ren Guoqiang said that the Tibet Military Region has organised multi-artillery, day and night fire strikes in high altitude areas as well as artillery fire assault drills. He said this exercise is mainly to test the long-range precision strike and fire assault capabilities of the troops in a plateau environment. He added the ritual clarification that the drill is part of the annual training plan and not targeted at any specific country.
As evident from the cost and effort involved in planning and mobilising troops for the ongoing standoff, China obviously has a larger agenda. By now it should be clear too that Chinese President and Chairman of the Central Military Commission (CMC) Xi Jinping initiated and approved the operation and has probably been involved in its planning. After all, in April 2016 he appointed himself Commander-in-Chief of the PLA's Joint Operations Command, which is functional during military operations. To make the point that it is not an honorary position, he appeared at the function dressed in combat fatigues.
Xi Jinping has personally steered the most extensive and far-reaching reforms ever in the PLA. This included streamlining and reducing its personnel strength, enhancing the quality of training and equipping it with better military hardware. He stipulated the reform goals for the PLA as achieving 'mechanisation' and 'informatisation' by 2020, modernisation by 2035 and making it a world class force capable of fighting and winning wars by 2049. With China's thrust on applying Artificial Intelligence (AI) to the military, added to the PLA's goals is 'intelligentisation'. With his experience as personal secretary (mishu) to China's Defence Minister Geng Biao, when he was ringside witness to the PLA's performance during the Sino-Vietnam War in 1979, he will want to test how effective the current reforms are. Xi Jinping has, in other words, been stringing India along since the time he decided to "teach India a lesson", perhaps a couple of years ago.
In the interim, Xi Jinping and the Chinese Communist Party (CCP), already faced with a deteriorating economy and high unemployment, have in recent months come under immense pressure because of actions being taken by the United States. Chinese analysts apprehend the situation with the U.S. is critical and could even lead to clashes.
Reports disclose that the Shuiyun Street Community Neighbourhood Committee in Chongqing City, Sichuan Province, on July 24, informed families of active-duty border/island officers and soldiers living in its jurisdiction, especially those stationed in Xinjiang, Tibet, Yunnan, Guangxi, Hainan, and at other borders and islands, to register with the community neighbourhood committee. Similar notices would have been issued at other places in China. On July 27 evening, the state-run CCTV Headline News telecast an old clip from January this year of Xi Jinping's instruction to the PLA's Top Gun Sixth Company emphasising that the military must follow the CCP command to prepare for war.
Pertinent for India is the simultaneous increase in reporting on Arunachal Pradesh in the Chinese media. From 29 reports in 2017 and 2018—itself a five-fold jump from the number of articles in previous years—25 reports have been noticed in the first six months alone of 2020! At the least, it represents interest in the region if not operational planning.
The stakes are high for Xi Jinping. He faces greater pressure, including from domestic criticism within the CCP. A retired Chinese official very recently observed: "Xi is in his most dangerous predicament since taking office. The U.S. has a chance that it dared not imagine: to force Xi to step down…". Given the pressure he is under, especially domestically, Xi Jinping cannot be seen to be backing off. Instead, as pressure mounts he could resort to fanning nationalist sentiment including by taking military initiatives against neighbours he perceives as unfriendly. A successful offensive against India will yield him multiple gains. It will demonstrate that Xi Jinping is capable of defeating a friend of the U.S. and signal to other powers in the region that they should fall in line. It will, of course, enormously consolidate Xi Jinping's position inside China.
India's leadership and the armed forces need to think differently and assertively to create strategic opportunities and enhance all-round pressure on China. Merely holding the Chinese in place is not enough. They will also need to prepare for a possible major Chinese offensive in the coming months. The onus is on India's armed forces.
(The author is a former Additional Secretary, Cabinet Secretariat, Government of India and is presently President of the Centre for China Analysis and Strategy. Views expressed in this article are personal.)