Jaishankar: Pakistan-Backed Terrorism And China Trade Deficit Serious Issues For India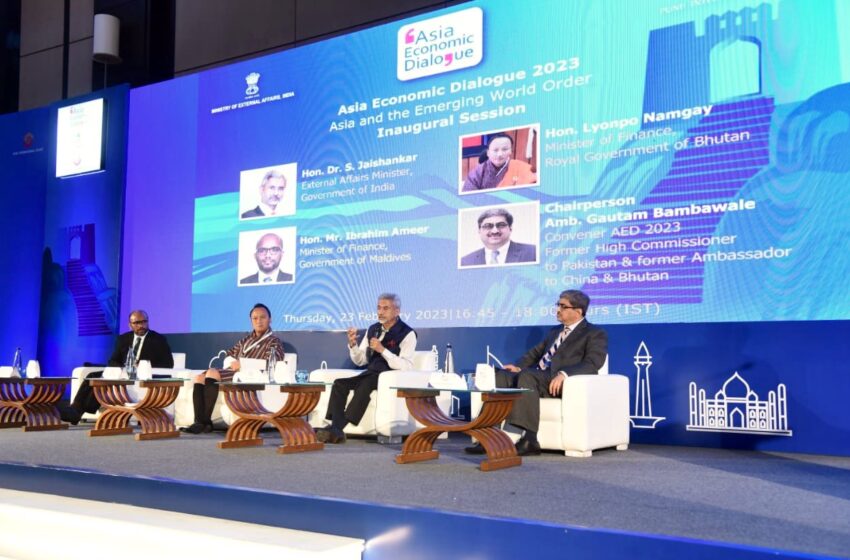 NEW DELHI: The government would need to take into account public sentiment in any major decision involving Pakistan, said External Affairs Minister S Jaishankar at the Asia Economic Dialogue in Pune on Thursday.
"Obviously, it in is no nobody's interest that any country, least of all a neighbouring country, get into serious economic difficulties," he acknowledged, "but it is an equal fact that the country has to get itself out of it. We faced an economic crisis of our own over 30 years (1991 balance of payments crisis) and we got ourselves out of it."
He underscored that unresolved core issues of the relationship meant the government would take a cautious approach. "The reality of this particular relationship is that of terrorism. We have been walking around the topic through joint statements for the last 75 years and look where it has got us. We must bear in mind that no country will become a prosperous power if its basic industry is terrorism."
Describing India's economic challenges with China as "serious" and "formidable" Jaishankar pointed out that the current imbalance was due to a set of beliefs on the part of New Delhi that had not fructified. "In 2006, the India-China relationship was so good that we were considering an FTA at the time with the then Chinese president Hu Jintao. We believed that such a relationship would grant better market access to the Chinese market. Instead, what happened was a migration of business where business that used to be done in India migrated to China. The result was the very serious imbalance of trade that we are seeing now."
Figures recently released by the Chinese government showed India's trade deficit with China had crossed the $100 billion mark for the first time last year. Jaishankar urged the private sector to step forward to fix this. "Indian corporations must better develop their sourcing arrangements and supply chains."
In his view, Asia needed to remain "consciously global" and "more multipolar. The world will be more diverse and democratic only when Asia is more diverse and democratic. The responsibility for making Asia multipolar particularly falls on India."
Jaishankar said the prospects for the global order depended on a more equitable and democratic distribution of power and resources, and India intended to address this during its G20 presidency by demanding a voice for the Global South' in the UN and the UNSC.