Critical Minerals and Materials: Managing Supply Chain Constraints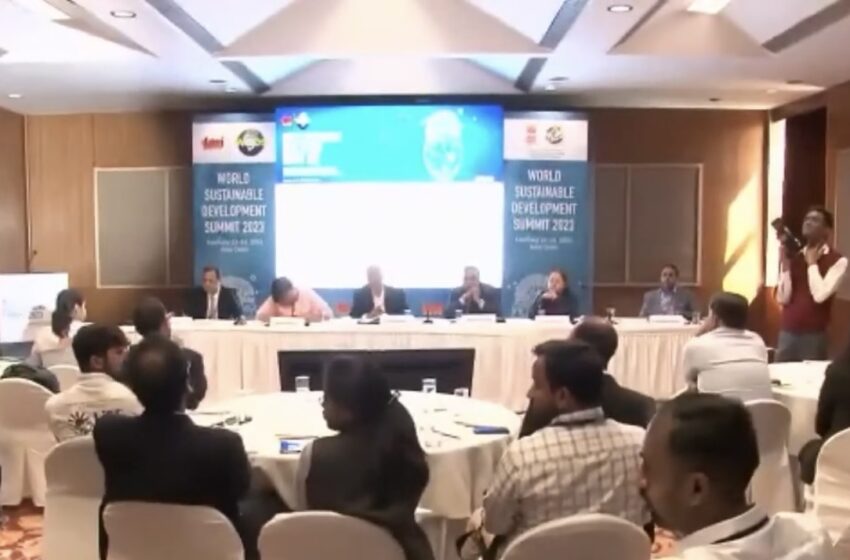 NEW DELHI: If the Covid-19 pandemic came as a blow to global health, consequent lockdowns in various countries disrupted global supply chains. Among the commodities hit big time were critical minerals, which are in demand for making semiconductors, batteries for electric vehicles, solar panels, wind turbines, etc in the globe's quest for clean energy.
These critical minerals are concentrated in certain geographies and fewer countries do the bulk of processing, so geopolitical crises such as the Russia-Ukraine war or blow hot-blow cold relationships between countries (China-U.S., China-Australia, etc,) have compounded things.

So are we prepared? Not at the moment, says S Balasubramanian, Principal Strategist, ClimateWorks Foundation. But as the chair of G20, India is well positioned to be the voice of the Global South to flag such critical issues, he told the World Sustainable Development Summit (WSDS), an annual event organized by The Energy and Resources Institute (TERI). He advocated the need for a global cooperative framework that doesn't necessarily lead to competition and conflict but gets nations to work together on achieving net zero.
In keeping with climate goals, demand for lithium in 2040 would be 40 times more than what it is today. Similarly, requirements for graphite, cobalt and nickel would grow 20-25 times, according to a study by the Paris-based International Energy Agency.
Today, electric vehicles and battery storage have displaced consumer electronics as the main consumer of lithium. By 2040, 90 per cent of its consumption would be in the energy sector. Raw material accounts for 50-70 per cent of a battery cost and volatility in supply or pricing of critical minerals is bound to hinder the switchover to cleaner energy transition. So what can countries do to offset supply constraints? "Investing in diversified sources of supply, promoting tech innovation at all points along the value chain, scaling up recycling and ensuring market transparency are some options," said Amrita Dasgupta, energy analyst with the International Energy Agency.
For critical minerals such as cobalt, nickel and lithium, India is majorly dependent on imports. Recycling will be a key source going forward. About 10 per cent of global demand could be met through recycling by 2030 but most of it will come from places which have a wider penetration of electric vehicles, such as China and Europe. India needs to do more in developing infrastructure so that lithium ion batteries can be recycled locally; a battery to be recycled in Haryana now is sourced from Karnataka, incurring huge transportation costs, said Amrita Goldar, Senior Fellow, ICRIER.
There are other associated issues too. "We don't have recycling as an industry. Also, for critical minerals, we need exception to the law that bans movement of waste," says Bhuwan Purohit, Executive Director, Corporate Strategy & Planning, Rubamin Pvt. Ltd.