`Iron Brothers' Pakistan And China Play The Kashmir Tune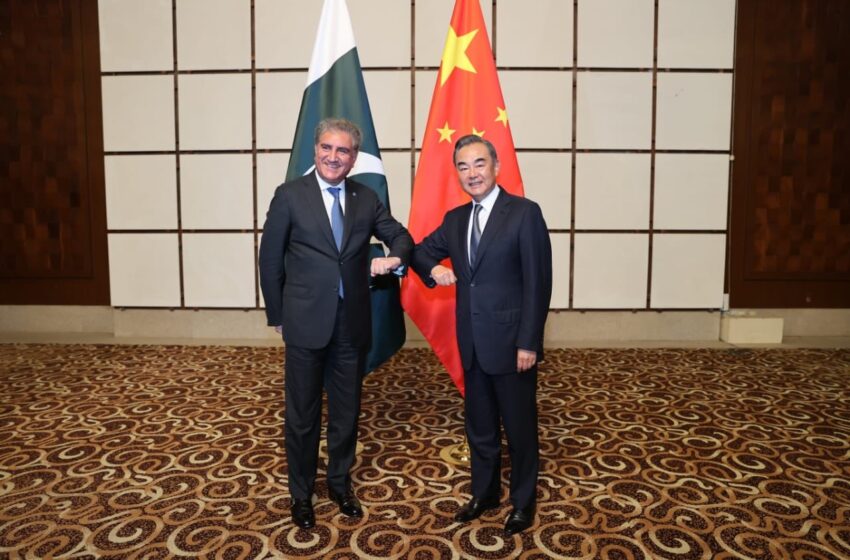 NEW DELHI: With an elbow bump and broad smiles, 'iron brothers' China's Foreign Minister Wang Yi and his Pakistani counterpart Shah Mahmood Qureshi, reaffirmed their close ties on Friday. Adding to their celebration was President Xi Jinping lauding the CPEC (China Pak Economic Corridor) as the key to closer ties, and describing the two countries as "good partners" and "good brothers".
But for Qureshi Kashmir was the main agenda. The Pak foreign ministry said the Chinese were briefed on the situation in J&K including its "concerns, position & current urgent issues". It said the Chinese "reiterated that J&K dispute should be resolved peacefully through the UN Charter, relevant UNSC resolutions and bilateral agreements".
China backed Pakistan's objections to India revoking Kashmir's special status saying, "China opposes any unilateral action that complicates the situation. This is not the first time that China has backed its "all weather" friend on Kashmir. Over the last year, China has made three attempts to initiate a discussion on Kashmir in the UN Security Council, the latest being earlier this month. The initiative collapsed for lack of support.
The Chinese embrace would have been doubly comforting for Qureshi given that their Saudi benefactor has been giving the cold shoulder. Riyadh has refused to heed Pakistan's demand for a session of the OIC to discuss Kashmir. Qureshi even threatened to organise a breakaway summit of Muslim states on Kashmir if the Saudis did not play ball. Of course he got nowhere.
But iron brother China turned up trumps, even loaning $1 billion to help Pakistan pay off the Saudi loan. A case of borrowing from Peter to pay Paul.