A Guide To Contemporary China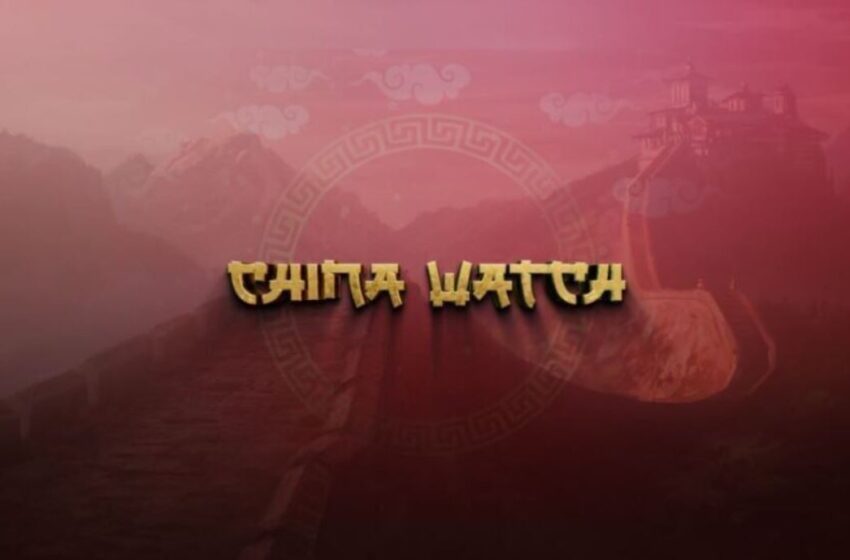 Police To Serve As School Vice-Principals
Every primary and secondary school in China should have at least one part-time vice-principal from law enforcement who can take charge of law-related affairs and better protect children. The guideline, issued by the Ministry of Education and approved by key agencies and ministries, will take effect from May 1. Courts, procuratorates, and public security and justice authorities should recommend and entrust officials to serve as school vice-principals. Their main responsibilities will include conducting legal education, helping schools formulate policies to protect students' rights and interests, safety management, preventing juvenile delinquency, and handing out punishment for students who seriously misbehave. The officials should have at least three years of legal experience and undergo special training before assuming the posts.

Source: China Daily
A Painting A Day Celebrates Winter Olympics
Chinese artist Shu Yong, a member of the Chinese Artists Association, has been marking the Winter Olympic Games with an artwork each day. The art series shares the theme of the Winter Olympics, "Together for a shared future" and combines Olympic and Paralympic mascots Bing Dwen Dwen and Shuey Rhon Rhon with traditional Chinese cultural elements. Shu Yong's paintings also address international criticism of China's human rights record in Xinjiang and Tibet. The art series actually began in January 2020 right after the outbreak of the pandemic. Since then Shu has completed a staggering 760 paintings, all paying tribute to the Chinese people's "spirit of perseverance"
Source: Global Times
Hubei School Opens With Just Three Students
A primary school in China's Hubei Province kicked off the new semester on February 16 with just three students. Once upon a time it had 200 students and 13 teachers but as parents moved to nearby towns and cities for work, the students also moved on. The school is still running today so that the children who still live in the mountains have a place to study, said Li Jichuan, the only teacher working there. Li has been there for 20 years and teaches Chinese, math, science, PE, art and music. He also cooks meals for the students. He says he will continue teaching as long as there is even one student.
Source: People's Daily
Taikonauts Keep Alive Lantern Festival Tradition
China's astronauts or "taikonauts" who travelled to the space station core module on the Shenzhou-13 mission, kept some festive traditions alive as they orbited the Earth. Taikonaut Wang Yaping offered people on Earth a zero-gravity musical performance to celebrate the Lantern Festival. The space show was shared via a video released at an annual TV gala for the festival celebration. Wang was seen floating in the space module while playing a guzheng, or Chinese zither. Commander Zhai Zhigang wrote riddles on red paper scrolls with a brush pen. He displayed the calligraphy together with taikonaut Ye Guangfu and extended festival greetings to the audience. The Lantern Festival falls on the 15th day of the first month of the Chinese lunar calendar. People usually hang colourful lanterns, play riddle games and express their wishes and hopes for the future.
Source: Xinhua
Blind Date TV Shows For The Elderly
Matchmaking game shows are becoming trendy in China. The twist is that an increasing number of them showcase the elderly. Straight-talking seniors are becoming a hot new trend on Chinese TV, sparking a mix of shock and delight in a country where discussing sex after menopause is traditionally taboo. There are around 10 dating shows for elderly and middle-aged contestants and some of them are attracting big audiences. Surveys show that there are now more than 260 million people aged over 60 in China, and around one-quarter of them are single, divorced, or widowed. A growing number of retirees are hiring matchmakers and signing up for online dating platforms.
Source: Sixth Tone
Viral Video Of Mentally Ill Woman Sparks Questions
Officials were on the defensive after a video of a woman chained in a shack went viral on the Chinese internet. The video has now prompted an investigation and discussion about human trafficking and mental health. The video first blew up when a vlogger posted it to Douyin, China's version of TikTok, on January 27. The footage shows a woman — identified as a mother of eight — with a light layer of clothes and a chain around her neck in a shabby hut in Xuzhou, a city in the eastern Chinese province of Jiangsu. The local county government has since issued three statements in response. The county government identified the woman by her last name, Yang, and said she was legally married to a local man surnamed Dong in 1998, two months after Dong's father found her on the street. It said she was chained in the shed because she is mentally ill and was violent. The statement also said she had been hospitalized for schizophrenia and was now in a stable health condition. However, netizens who've followed the investigation closely are questioning the official statements. Lawyer Peng Ruiping has refuted the investigation results point by point and called for the central government to "conduct a thorough investigation."
Source: Radii China