A Guide To Contemporary China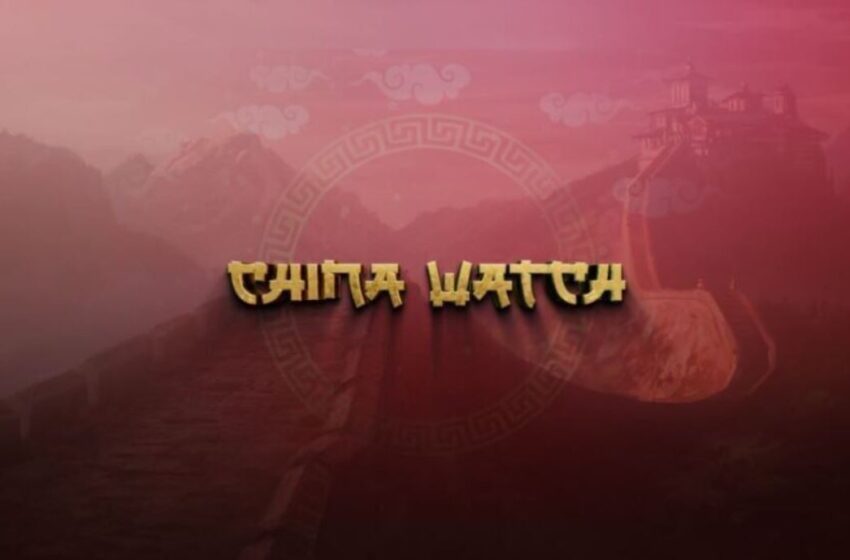 Covid Worries For Oil Firm
China National Petroleum Corp, the world's third-largest oil firm, has told all of its Beijing units to enter a "state of emergency" after four of its employees tested positive for COVID-19. The state-owned giant said it immediately started to conduct nucleic acid testing for all employees. The move came after 111 employees attended meetings in Beijing where they were sharing conference rooms with a company employee from Jilin province, who was later found to be COVID-19 positive.

Source: Global Times
'Strong' Female Astronaut Faces Comments
China's first female astronaut Wang Yaping won laurels for breaking the glass ceiling by being involved in the country's space station-building mission, not everyone back home is happy. Some commentators and domestic media outlets haven't been able to see past her gender, often commenting on her appearance or her motherly duties. But the most bizarre comment came from Jiang Changhua, a top official at the China Astronaut Research and Training Center. He was quoted by local media as saying: "The biggest impression I got from Wang Yaping was that she didn't feel like a woman because she was relatively strong in all aspects."
Source: Sixth Tone
Screening Students For Depression
Students are to be screened for depression as part of efforts to ensure mental health of teenagers. A record of students' mental health will also be kept to track them on a regular basis and provide timely intervention. This step flows from proposals made during the 13th national committee of the Chinese People's Consultative Congress, the country's top advisory body, in March. The education ministry then got its act together to start screening for mental illness.
Source: People's Daily
Robot Encourages People To Get Covid Tested
A humanoid robot is getting a lot of attention as it guides residents for coronavirus tests at a sample collection site in Dalian, Liaoning province. The city is tackling an infection surge that started recently. The robot, which resembles a young woman, speaks in the local dialect, nods, gestures and says "Please hold your health code and ID card. Let's actively cooperate with the medical staff and quickly curb the epidemic together. Fighting!" Dalian has reported one new locally transmitted COVID-19 case on Nov 4. As of Tuesday, it counted 62 confirmed infections and 70 asymptomatic carriers. The local government has since provided free testing for residents.
Source: Xinhua
Performing During The Pandemic
Classical artistes are learning to adapt to the pandemic. The lights are still dimmed, the conductor lifted his baton, and chorus members started to sing at a concert by the Xi'an Symphony Orchestra in Shaanxi province. The only difference is this traditional performance at the Xi'an Concert Hall was held in an empty auditorium but it was livestreamed, drawing more than 40,000 viewers that night and the next day. An edited version was viewed about one million times online. It was decided to hold the concern online after two new locally transmitted COVID-19 cases were identified among a tour group in Xi'an. Cao Jiwen, branding director of the orchestra, said, "Fears about the virus have been with us for the past two years, and may be around for some time, so we decided to stage an online concert for people in the hope of offering them comfort and making them feel less lonely."
Source: China Daily
Visiting China Via YouTube
Due to strict border controls due to the Covid-19 pandemic, China is now more difficult to reach than ever. Luckily, the creative person behind the YouTube channel Walk East is now offering travel-hungry folks an inside look at some of China's most spectacular locations — and you can watch from the comfort of your armchair. From the Bund in Shanghai to a remote mountain in Hunan, the channel offers filmed walking tours. The Walk East channel, which has more than 96,000 subscribers, also offers English-language subtitles on its content. The video tour of Shanghai's central area at night, which clocks in at over 57 minutes in length, was the most popular video on the channel at the time of writing, with almost 1 million views.
Source: Radii China