Srinagar G20 Meet Ends With Relief And Hope, But Fissures Run Deep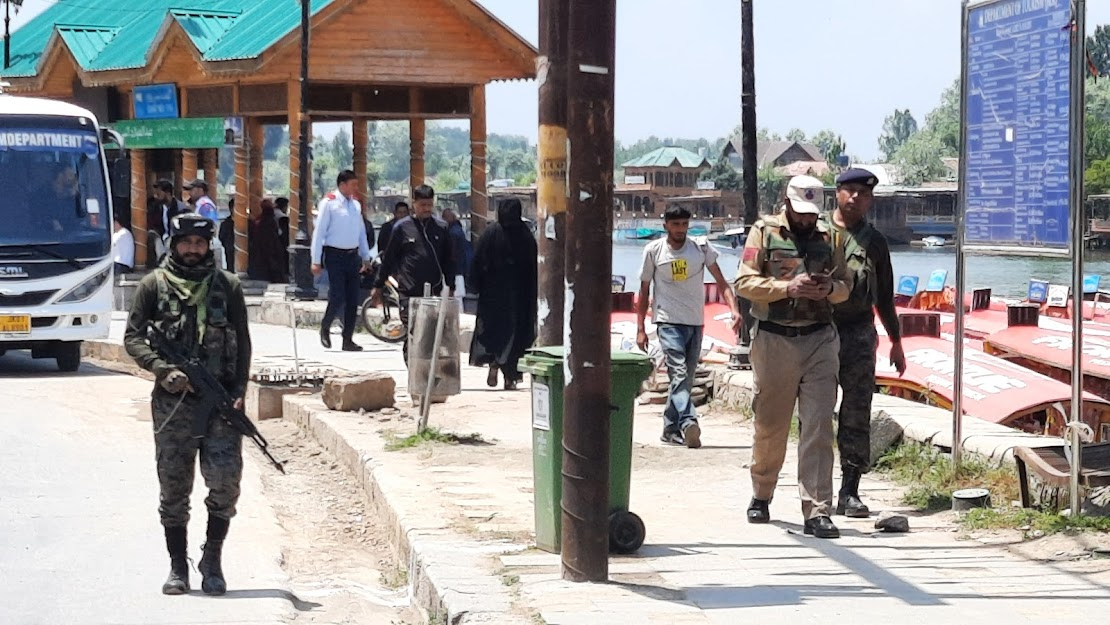 The main emotion in Srinagar after the 3rd G20 working group meeting on tourism ended on Wednesday, May 24 appears to be one of relief. 
Mostly because the extremely heavy security blanket draped over the city was lifted within hours of the departure of the last delegate, allowing residents to finally exhale and get back to normal life. 
During my visit to Srinagar the week before the summit began, I had been intrigued by the two clear but diverse narratives that dominated the discourse in a city where armed men (and women) in uniform seemed to outnumber residents. I recall doing a slow 360-degree pirouette (on both feet, unlike the dancers who keep one foot gracefully on their knee while spinning) at a busy intersection near my hotel, to find that no matter which way I turned, there was always someone in uniform looking suspiciously back at me. 
The first narrative, of course, was that everything was well. And hosting the G20 meeting in Srinagar would not only underline this, but also lead to more tourists and investments coming into the newly formed Union Territory. 
The second narrative, wrapped in a thick blanket of fear, pain, sadness, rumours and resignation intertwined with strands of hope, is that there was a concerted effort to subsume and bury their unique Kashmiri identity.  The intense security and preventive arrests ahead of the meeting served to reinforce this feeling.  
Most people agreed that that the absence of militancy and terror –spawned by the lapdogs of the Pakistani deep state for over three decades— had brought about a sense of normalcy, with schools, colleges and offices remaining open uninterrupted by hartals, strikes and shutdowns, and businesses benefiting from the record number of tourists visiting the region.  But there's a lot more to it than that. 
"I must commend the J&K administration for the path breaking work that they have done in terms of promoting tourism there," said the Chief Coordinator for India's G20 Presidency and former Foreign Secretary Harsh Vardhan Shringla, who took time out from his hectic schedule to talk to Stratnews Global.  
"To take just a few examples, the urban infrastructure has been upgraded in a huge way. The entire city is being transformed, keeping residents and tourists in mind," he said. "There is a pedestrian walkway along the Jhelum which is at par with international standards, in terms of both amenities, like cycles which you can pick up using an app for use for half an hour, as well as aesthetics.  Then again, there is the Polo grounds market, which has been renovated to bring it at par with any similar venture across the world.  Handicrafts and other traditional items have also got a huge boost in terms of promotion and visibility, and this revival as well as the competitive rates will obviously benefit workers in this segment." 
A major highway as well as a Vande Bharat train will soon connect Srinagar with Jammu and the rest of the country. Srinagar already gets over 100 flights a day, and this number is likely to go up as demand increases, he added.  "The Dal Lake and its surroundings have been cleaned up, and efforts are on to check pollution of the lake from industrial as well as other effluents.  New hotels as well as 300 new tourist destinations are being prepared for this fresh influx of tourists." 
"We must also credit the J&K Govt under the Lt Governor for taking steps to ensure that officers with impeccable integrity are being deployed in the state," said the former diplomat, known for his quiet but extremely effective outcome-based style of functioning.  
"All this will obviously create new job opportunities as well, apart from benefiting other ancillary workers in the tourism industry.  Some of these initiatives have already started having an impact.  And from 1.85 crore tourists last year, I think we can safely expect that number to go up to 2 crore this year," he said. 
"All this is fine," said Shabir Hussain, editor of the Srinagar-based Kashmir Newsline. "But unless you have elections and allow local leaders to return, there will always be that sense that Kashmir is run by outsiders who do not understand the unique nature of our region," he argued. "This, combined by the arbitrary arrests and detention of people including local political leaders by the security forces, will only further resentment and anger, which fuels the second narrative that you spoke of." 
Jobs are a major issue, with many youngsters leaving the state in search of employment, he pointed out. And contrary to popular perception, "tourism contributes to only six percent of Kashmir's economy," he said, noting that the economy is predominantly dependent on agriculture and allied activities. According to Hussain, by delaying elections and running the territory by proxy, the BJP-led government at the centre was losing a major opportunity to leverage the goodwill generated by the lack of militancy.