Major Push By India To Ramp Up Infra Along China Border: Jaishankar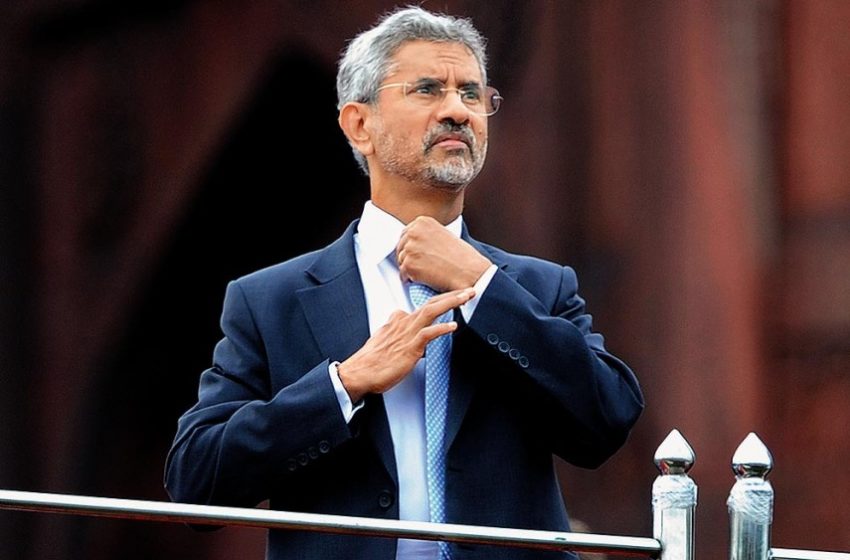 NEW DELHI: "Some parts of our border infrastructure are about national security and the area with China is about national security. The quality of infrastructure also tells you how serious we are about our border."
That was External Affairs Minister S Jaishankar speaking on border infrastructure and connectivity at a breakfast meeting with journalists on Monday.

"The push on infrastructure vis a vis China is major," he underscored, "spending has risen from Rs 3,200 crore to Rs 14,387 crore in 10 years with 6,800-km of road laid. The road through the Umling La Pass in eastern Ladakh at 19,300 feet is the world's highest motorable road and Zoji La which links Ladakh with J&K opened in March."
The key point here is Zoji La remained open through a major part of the winter, closing for 68 days this year compared to 73 last year and 160-180 in years before. Work on a road from Chushul to Demchok is now in progress. The DS-DBO Road is working well and an alternative link to Saser La is in the works.
Bridging and tunnelling are new areas of focus, he said. Pre-2014, bridges were being laid at the rate of 7 km a day, which has gone up to 22.4 km. As for tunnels, five were completed in the last three years, work on 10 is ongoing and there are plans for seven more. This has strategic implications; for instance, the Atal Tunnel under the Rohtang Pass provides an all-weather link to Manali and the Spiti Valley.
The Border Roads Organisation has done 2,445 km of roads stretching from J&K and Ladakh to the east. This has implications for movement of troops and equipment, Jaishankar noted, and one of the reasons why India has been able to ensure deployment and maintenance of the army in Ladakh has been the government's stress on developing infrastructure.
"The way of working has also changed," Jaishankar stressed pointing to the BRO moving away from the "departmental model" to the "EPC model". This involves working with other ministries and even the construction industry because of the need to incorporate new techniques of surfacing roads keeping in mind the all-weather aspect, raising shelters, using new materials and radically new designs.
In Arunachal Pradesh the focus now is on developing inter-valley linkages with 1,800 km of roads being laid at a cost of Rs 30,000 crore.
The minister gave a broad overview of infrastructure work with regard to enhancing connectivity and other links with neighbouring countries. While the MEA is the oversight ministry, other ministries ranging from power to environment and home are also involved.
In the case of Nepal, the creation of Integrated Check Posts on the Bihar-Nepal and UP-Nepal border has had positive impact on the movement of people and goods. These check posts are along both sides of the border. Another Integrated Check Post is now being planned along Uttarakhand's border with Nepal. The government has already spent around Rs 500 crore on widening roads in UP and Bihar that provide onward connectivity to Kathmandu.
With respect to rail connections, Jaishankar flagged the 68 km of track that was formally handed over to Nepal during the visit of Prime Minister Pushpa Kamal Dahal in May. The Bharat Gaurav rail link for the Ramayana Circuit is now operational. The Jogbani-Biratnagar cross-border rail line will begin later this year. Important is the Raxaul to Kathmandu link on which work is in progress. It will establish a rail link for the first time between Nepal's capital and India.
Cross-border trade in energy has begun, with Nepal expected to sell 450 MW of power to India every year. Grid connectivity will also enable Nepal to transit India for the electricity it sells to Bangladesh. The 70-km long petroleum pipeline from Motihari in India to Amlekhganj Oil Depot in Parsa, Nepal has been operational since 2020 and transports two million metric tons of petroleum products to Nepal every year. Fuel costs there have come down as a result. Another pipeline from Siliguri to Jhapa is in the works.
"With Bhutan the focus is on setting up an Integrated Check Post on the lines of Nepal, to facilitate movement of goods and people," Jaishankar said. "A rail link connecting Kokrajhar in Assam with eastern Bhutan is on the cards which should boost tourist traffic."
In Bangladesh, Chattogram Port was operationalised in April this year, which will bring down the logistics costs.
As for Myanmar, "India is facing big challenges with regard to the trilateral highway," Jaishankar acknowledged, "about half of the 115-km work is done but the other half remains and security is difficult. Six bridges have to be built but for this to happen the situation there has to stabilise."
The port in Sittwe was ready in May this year and is expected to boost trade with India's south-eastern ports in Andhra Pradesh and Odisha. A coastal shipping pact is being negotiated.