China's Economic Czars Face Crucial Challenges Ahead Of Politburo Meeting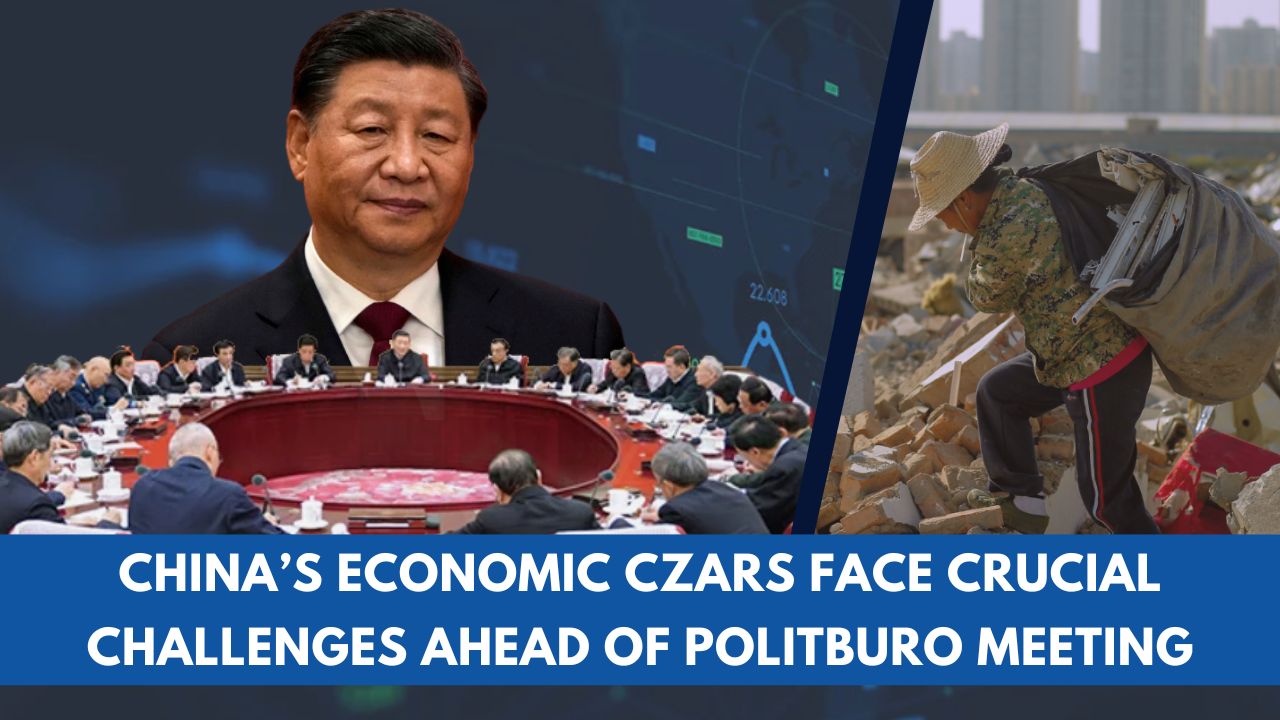 In less than 10 days, the politburo of the Chinese Communist Party will meet with the economy in focus: it is widely expected to take a slew of measures including injecting more stimulus into the economy to boost confidence and investment. Reform may also figure on the agenda although it's clear this government's preference for a greater role in the economy could be a dampener.
Nobody disputes the government's concern given that growth in the second quarter of this year at 6.3%, was lower than expected. There is also a risk of deflation with prices falling for the first time since 2020, while youth unemployment has risen above 21%. 

Figures from China's National Bureau of Statistics showed retail sales in June had witnessed slow growth of just 3.1%, way below the figures for May, 12.7%. Although Covid restrictions have been lifted, "Households are wary of spending. Consumers remain sceptical about the recovery, and expectations relating to employment and income gains have turned negative," according to Moody's Analytics.
Not surprisingly, GDP forecasts are down from 5.5% to 5% with a 20% contraction in new constructions, compared to the previous projection of a 7% decline. There's also a torrent of advice from overseas, with JP Morgan suggesting a 10-basis point policy rate cut and housing policy easing. Citigroup anticipates a 20-basis point policy rate cut and a 25-basis point reduction in the reserve requirement ratio by the end of the third quarter.
Weibo reflected the despondent public mood, with one comment running thus: "If the government doesn't show concern for the hardships we face, how can I genuinely care about their report?".
Others expressed guarded optimism, saying, "Half of 2023 has already passed, hoping for steady improvement in the second half." 
State run media has been on overdrive in an effort to dispel public pessimism. The People's Daily published an article titled "China's economy is not about to collapse (Jul 14)." It is noteworthy that this article was specifically released in the English version, indicating a focus on the Western world. The article directly confronts foreign experts who have been expressing concerns about the state of China's economy. It acknowledges that, for some of these experts, the current situation presents an ideal opportunity to sensationalise China's perceived economic slowdown and make predictions about its impending collapse. The article aims to counter the negative narrative put forth by these foreign experts and suggests that their views may not accurately reflect the actual state of China's economy.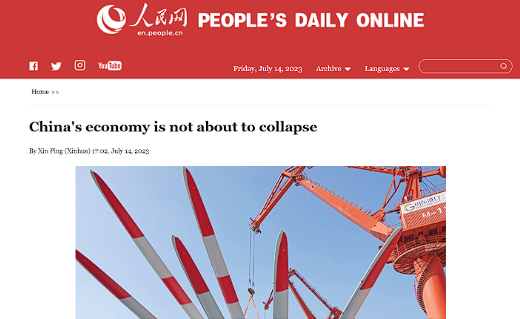 Global Times was in a similar vein, running an editorial rather pompously titled "It's crucial to objectively assess China's economy" It said, "We may now be entering a new uphill phase, facing numerous difficulties, but the direction is correct, and the fundamentals are sound."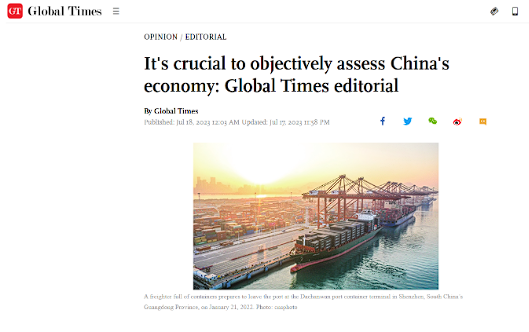 Critics say China's foreign policy has only exacerbated its economic crisis.  The drive to supplant the US in technology and strategic terms has backfired badly, and while some course correction is evident, it's clear that under US pressure, corporate groups with investments in China are looking at alternative destinations for investment.  The China+1 strategy is now gaining steam and India is an obvious opportunity. Who would want to overlook a market of over a billion which is implementing policies aimed at improving infrastructure and smoothening the path to investment.