With Biden, MBS Has A Reputation To Defend; Can He Get It Right?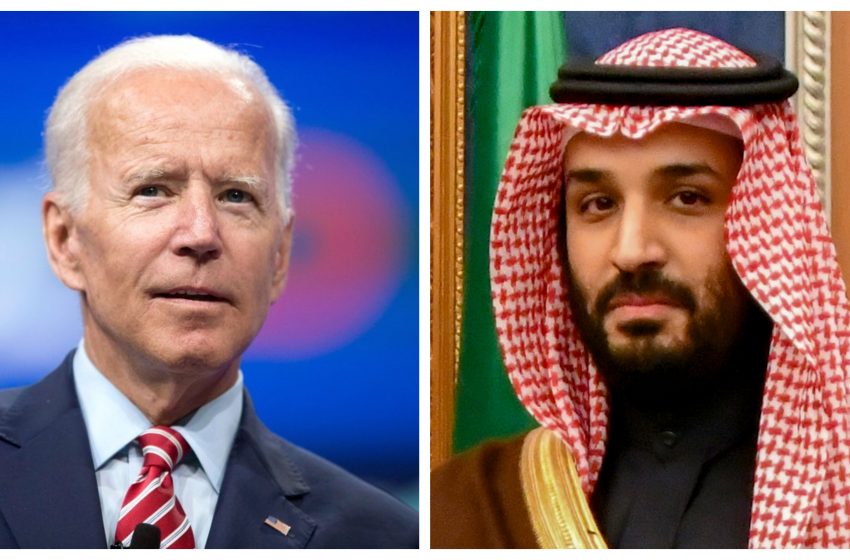 NEW DELHI: For Saudi Crown Prince Mohammad bin Salman (MBS), the honeymoon with Donald Trump has ended. Is it now the nightmare of Joe Biden? It could be. Biden's focus on human rights has resulted in a promise by Washington to declassify and release a US intelligence report which probes the Kingdom's role in the murder of Saudi dissident Jamal Khashoggi.
If this action is indeed taken it would open up a can of worms for MBS. If named, he could be declared guilty by the US government of Khashoggi's killing, not to mention human rights violations in Yemen. His conduct of reportedly holding hostage the two children of CIA informant Saad Aljabri, insisting that he return home, could also come under scrutiny.
But West Asia watchers say the Crown Prince while cornered is not without options. For Washington, human rights is a long tried and tested policy to extract concessions from Saudi Arabia. President Obama who also made human rights a priority had continuously pressurized the Saudis when in power and in return managed to extract key concessions from them on defence sales. The US-based think-tank, Centre for International Policy contended in a report that the Obama regime sold $115 billion worth of weapons to the Saudis the most by any US administration – and more importantly secured GCC acceptance of the JCPOA with Iran in 2015.
President Biden may follow the same template. Though the Saudi economy is in deep recession thanks to the steep fall in oil prices, defence sales are once again likely to be pursed and accepted, and the Kingdom will once again be made to lead the Arab effort to accept the JCPOA and ensure a grudging consensus on Iran.
The Crown Prince is likely to be pushed to end the war in Yemen. MBS who is on a cleanup spree as far as his image is concerned, is also likely to agree to this. The patch-up with Qatar along with rumours that jailed Saudi women's rights activist Loujain al-Hathloul will be released in March, suggests as much. She had been detained by Saudi authorities for over six years on charges of "endangering national security" and her release will be viewed as a major concession by MBS.
The Saudi Crown Prince however has his own concerns which is where the give and take with the Biden regime will get interesting. He may ask the US president to tell the Iranians to reduce their support to the Houthis. The Houthi drone attacks on the Kingdom in 2019 with missiles said to be of Iranian origin, has deep implications for the Kingdom's security given its 1,400-kilometre border with Yemen.
Given these large US interests in Saudi Arabia it seems unlikely that the Biden administration is likely to topple MBS. US misadventures in Afghanistan, Iraq and Libya suggest that this would be far from Biden's mind. Moreover, the Saudi Crown Prince has dangled enough carrots through wooing US energy companies. His focus on alternative energy and technology through the proposed smart city project Neom, has ensured US business interests would be significantly impacted should he not be around. Though American big business leaders such as Richard Branson have stepped forward to condemn the Kingdom on human rights, the fact that the construction of Neom is being led by a leading US construction company Bechtel – appointed by the Kingdom in August 2020 – suggests the carrots MBS is dangling in front of the Americans may be enough.
The Saudi Crown Prince may not get immunity from the pending court cases against him in the US, which had been requested from Trump. But Biden could consider something along those lines further down the line. If that's done, he can rest easy. West Asia watchers claim the report will then lose much of its power as even if he is named, he cannot be indicted. So, it won't be Nightmare Biden, but it won't be a honeymoon either.