U.S. Waiver For Chabahar: Will Gulf Tension Play Spoiler?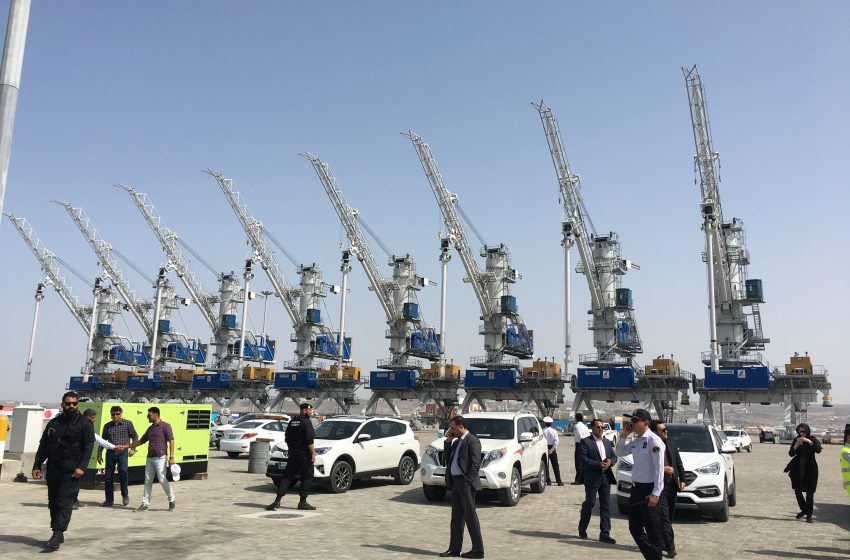 NEW DELHI: India is keeping its fingers crossed in the wake of heightened U.S.-Iran tensions, concerned it could impact its plans for the development of Chabahar port in Iran. The U.S. recently granted India a "narrow waiver" from sanctions for the port's development. The waiver is significant as it's been given in writing for the first time, an indication of the considerable diplomatic energy India expended in convincing the Trump administration.
"It is too early to say if the tensions will have any impact on the waiver," said sources in South Block. The waiver also covers the 500-km railway line India is building from Chabahar to Zahedan on Iran's border with Afghanistan. It is expected to persuade banks, businesses, contractors and hardware suppliers to bid for work in Chabahar.

But there is a caveat: the waiver does not apply to "secondary designated entities", meaning the port's development must not benefit Iran's Islamic Revolutionary Guard Corps (IRGC). Major General Qassem Soleimani who led IRGC's foreign arm, the Quds Force, was killed in an U.S. airstrike last week. So India has to tread carefully and hope the Iranians keep the IRGC out of the port.
Tehran too sees the port as a transit hub for the northern Indian Ocean and Central Asia and is impatient for results. Iranian media have described it as the Golden Gate of Iranian
Armed with the waiver, External Affairs Minister S. Jaishankar could credibly assure the Iranians, at the meeting of the joint commission last December, that Chabahar's development could now be expedited. The discussions also covered economic and trade issues. For New Delhi too, Chabahar will provide access to land-locked Afghanistan by skirting Pakistan as well as access to resource rich Central Asia.
"We hope that with this waiver, port equipment manufacturers will have a level of comfort and be more ready to supply equipment," sources told StratNews Global. The written waiver from the U.S. has now been shared with banks and equipment suppliers so that they shed their reluctance to do business with Chabahar, the sources added.
This correspondent learns that the Ministry of External Affairs has asked the Federation of Freight Forwarders' Associations of India (FFFAI) to do a study on the challenges the freight industry could face while using the Iranian port. Sources acknowledged many obstacles including the absence of regular shipping lines to sanctions-hit Iran, steep costs, land transit issues between Afghanistan and Iran and so on. The study will come up with recommendations to tackle them.
India believes it's made the best of a difficult situation. Nearly half a million tonnes of bulk cargo and over 4,000 containers have been handled at Chabahar since December 2018, sources said. Six consignments of dry and fresh fruits including grapes and other agricultural produce from Afghanistan have been shipped to India via Chabahar since February last year. But this is small change; the potential is far greater, a point which is understood in India and Tehran.