Tehran To Moscow, Jaishankar Builds On Old Convergences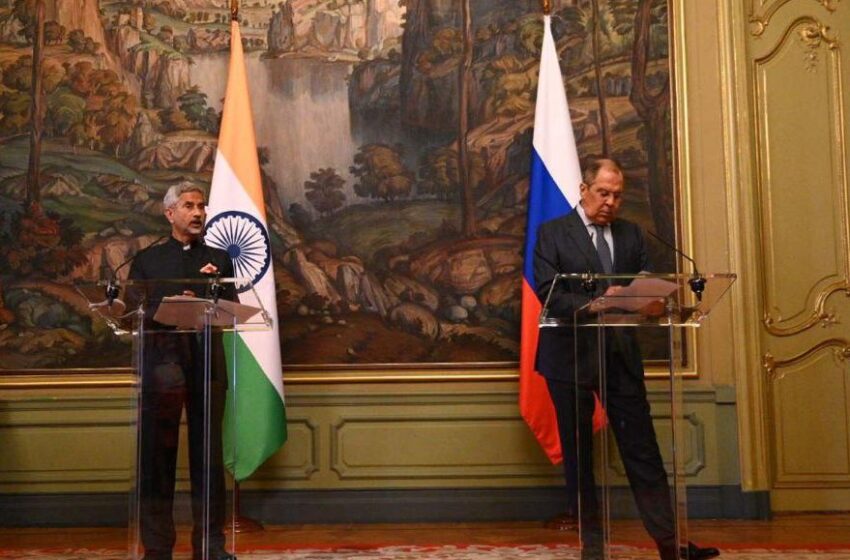 NEW DELHI: Many things are not what they seem, perhaps more so in the high-stakes game of modern diplomacy where seemingly unconnected events combine to transform the strategic landscape. Let's begin with External Affairs Minister Jaishankar's just concluded visit to Russia. Some of the media focus and commentary saw great virtue in Jaishankar stopping off in Georgia to hand over the relics of a 17th Century Georgian queen buried in Goa!
It was interpreted that India was paying back the Russians, given that Sergey Lavrov during his April visit to Delhi, went home via Islamabad. So Jaishankar returned home via Georgia, which has been at loggerheads with Moscow ever since the latter invaded the country 13 years ago and took control of the regions of Abkhazia and South Ossetia.

Even allowing for some symbolic actions designed to convey diplomatic displeasure, P.S. Raghavan, former ambassador to Russia who also headed the National Security Advisory Board, believes that the Indian establishment has gone far beyond such signaling. "Maybe a decade ago such an interpretation would have been valid, but those saying it today are stuck in an old groove. Georgia is an important country in the South Caucasus and such interpretations diminish the importance of our relations. They also divert attention from the significance of Jaishankar's Iran and Moscow visits."
It's important to note that Jaishankar's route to Moscow was through Tehran. This is not so much a reminder of the India-Iran-Russia triangle that backed the Northern Alliance against the Taliban in the 1990s, that situation has changed. Today, India's interest in Iran and Russia lies in the ties both countries have cultivated with the Taliban.
Note the point Jaishankar made during an address at the Primakov Institute of World Economy in Moscow. He said: "Regional issues like Afghanistan … have seen convergence previously that maybe mutually beneficial to continue. The big issue of our times is combating terrorism … India and Russia are unquestionably on the same page. We have both been victims of fundamentalist thinking and know well the dangers of radicalization and extremism."
Moscow has the most to fear from a resurgent Taliban given the porous borders its former Central Asian satellites (Tajikistan, Uzbekistan and Turkmenistan) share with Afghanistan. Its initial contact with the Taliban were facilitated by Pakistan. "This need not be a red flag for us," argues Raghavan, "it has probably given Russia connections with the Taliban leadership and some measure of influence over their actions which could help us."
During his visit to Iran last week, External Affairs Minister S Jaishankar (left) met Iran's President-elect Ebrahim Raisi (right). (Photo: @DrSJaishankar)
As for Iran, it's no secret that Shia Iran sheltered the Sunni Taliban (including the family of the late Al Qaeda leader Osama bin Laden), in the process building its own connections with their Pashtun leadership. Is it any wonder then that there is rumour of Shia commanders among the Taliban (and even Uzbek and Tajik fighters in their ranks). The Taliban already appear to have moved into some of the minority ethnic areas of Afghanistan with little fighting reported. So the purely Pashtun Taliban may have evolved into something more sophisticated but India may take its time acknowledging that.
Jaishankar has denied reports he recently met Taliban leaders. Whether there are contacts below the radar is not known. For now, India's public criticism of the Taliban, their violence and ties to Pakistan is the standard line from South Block.
Coming back to Russia, although a diminished superpower with an economy heavily dependent on oil and gas, Moscow's ability and willingness to deploy its military in defence of its interests is a fact. It's 2008 military action in Georgia followed NATO's move to put that country on the path to membership. In 2014, it annexed Crimea, when Ukraine seemed in danger of going the same way. Using its hydrocarbons clout and benefiting from inconsistency of U.S. policy in the region, Russia inserted itself into the economics and politics of West Asia. The military intervention in Syria has made it an important participant in initiatives for a political settlement there.
Through the operation of its "private" militia in the Libyan civil war, it secured a seat in the international negotiations for a political resolution there. It played an important role in bringing Iran to the 2015 nuclear deal. Joe Biden said after his meeting with Putin last month, that Russia shares the US interest to revive the deal. It is noteworthy that at his joint press conference with Lavrov in Moscow, Jaishankar said they had discussed Libya, Syria and Iran, since both countries (India and Russia) have long standing interests in the region.