Sea Access in Mind, Uzbekistan Seeks Trilateral Meet On Chabahar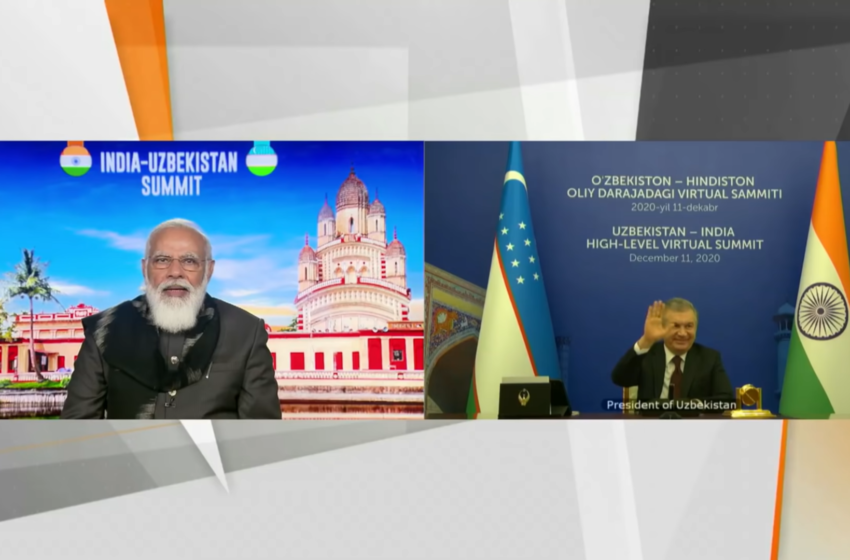 NEW DELHI: India has been pushing for the use of the Iranian port of Chabahar port, being developed with its assistance, to the five 'stans' of Central Asia for long. Now, Uzbekistan has become the first one to seek a trilateral meeting on Chabahar.
The first trilateral working group meeting between India, Iran and Uzbekistan on Chabahar port's joint use will be held virtually on December 14.
While the other four 'stans'–Kazakhstan, Kyrgyzstan, Tajikistan and Turkmenistan–all of whom are also land-locked too have evinced interest in Chabahar as a transit port, the doubly land-locked Uzbekistan is first off the mark in seeking trilateral discussions.
The meeting was sought by Uzbek president Shavkat Mirziyoyev during the virtual summit with Prime Minister Narendra Modi. India while announcing the trilateral meet on Saturday welcomed the interest shown by Uzbekistan to use Chabahar as a transit and said it would "open up economic opportunities for the traders and business community of the region".
The strategically located Chabahar port in Iran's Sistan Baluchistan province is providing India an alternative route to Afghanistan, by-passing Pakistan. The long term goal is to use Chabahar for connectivity to the Central Asian countries too and in turn give them access to the sea.
In yet another decision that's expected to boost trans-regional connectivity, Uzbekistan has also agreed, in principle, to join the International North-South Transport Corridor (INSTC).
A joint initiative of India, Iran and Russia, INSTC has 14 members. India will back Uzbekistan's application for membership of the INSTC when it comes up for consideration, said sources.
As part of its Central Asia and beyond push, New Delhi also became a member of the Ashgabat Agreement in February 2018. The agreement envisages the establishment of an international transport and transit corridor between Iran, Oman, Turkmenistan and Uzbekistan.
As for Uzbekistan's willingness to explore Chabahar, sources said, "This is in India's interest if we're able to promote the use of Chabahar." Afghanistan is already our partner on Chabahar and it's good that Uzbekistan has come forward too, they added.
Uzbekistan has taken the lead in seeking a trilateral meet as the country is in the midst of economic reforms being pushed by President Mirziyoyev even as he seeks to consolidate his position.
"The Uzbek economy is growing and it's also looking for FDI (foreign direct investment. Uzbekistan has realised that if it's to boost trade and investment, it needs access to the sea," said sources.
While India's strategic interests lie in moving northwards from Chabahar towards Afghanistan and beyond to the Central Asian countries, the Uzbeks need to move southwards towards the port.
The Uzbeks have already built a 75 km railway line from their border upto Mazar-e-Sharif in northern Afghanistan and this can be extended further to Herat. India, on the other hand, is helping Iran build a railway line from Chabahar upto the Zahedan, close to its border with Afghanistan.
"Our strategic interests are converging and we can link up somewhere," said sources.