Protests Over Hijab Underscore Widespread Anti-Regime Sentiment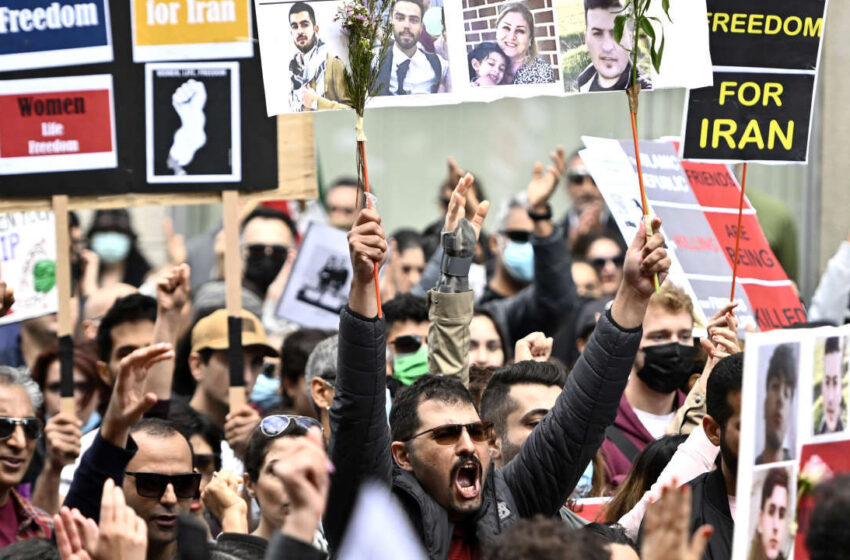 Ten consecutive nights of mass protests in Iran, ostensibly against the compulsory wearing of the hijab for women but underscoring the reality that this is a regime out of touch with its young. Deaths so far, 41 according to the Iranian authorities, human rights groups say it's 57 and mounting. The judiciary has warned of decisive action without leniency. Here's a quick explainer at to what's happening in Iran.
The protests are over the custodial death of 22-year-old Mahsa Amini, a Kurd who died  in police custody on September 16 after being arrested for not wearing the hijab properly.
Her death triggered mass nationwide protests, Iran's largest in three years with police firing live rounds into crowds while protesters have torched police cars and state buildings.
Authorities cut Internet and social media in many parts of the country to prevent them from being used by the demonstrators.
The cry of death to the dictator, meaning Ayotollah Khameinei, is being heard all over the country.
Western opinion is outraged with US NSA Jake Sullivan warning that Washington has taken "tangible steps" to sanction the morality police blamed for killing Mahsa Amini.
EU foreign policy chief Josep Borrell has criticised Iran for the "disproportionate" use of force against unarmed demonstrators.
But Iran's hardline President Ebrahim Raisi has blamed unnamed "conspirators" for instigating riots and has promised a crackdown.
Iran has summoned the British and Norwegian ambassadors to condemn "interference" and "hostile media coverage" of the nationwide unrest.
Iranian television stated "sedition" led by America was the cause of the riots.