Post-blasts, Angry Lebanese Disown Local Politicians, Look To Macron For Relief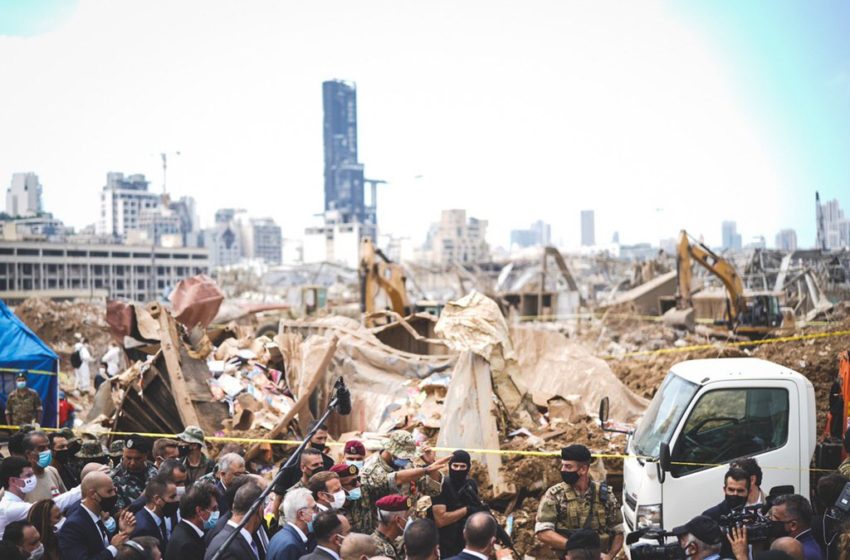 In the aftermath of the tragedy, Lebanese political analyst Hassan-el-Zein who is based in Beirut speaks to Ashwin Ahmad about the challenges being faced by the country and what it needs to do to help get back on its feet  
Why was there such a large stock of ammonium nitrate in the docks? Was this problem raised earlier by the Lebanese press?  
It's not very clear why. What we do know was that the Russian ship carrying the ammonium nitrate was headed to Mozambique but stopped in Lebanon due to financial problems. The investigation is going on but what has made people even more angry is that there were warnings issued by the customs director to the government, which were ignored. This makes things worse for the Prime Minister Hassan Diab. People are already furious with him because of the economic crisis, the worst in the country – the Lebanese pound has fallen to a record low against the dollar  – and there are mass protests on the streets calling the governor of the central bank a 'thief' .
What could happen to PM Hassan Diab? 
There are lot of factors that are at play at the moment. While Israel doesn't seem to be responsible for the blast, tensions are currently high after the recent death of a Hezbollah fighter. The tribunal verdict due on Hariri will be another big headache for the prime minister. Much of the Lebanese press calls his government the 'Hezbollah' government because he is backed by the Hezbollah-led alliance which is under US sanctions. This ties in with the Hariri trial as four Hezbollah men are accused of assassinating him, but if found guilty it is unlikely that Hezbollah – which doesn't recognise the UN tribunal anyway – will give them up. This complicates things hugely for Diab who will be under pressure by the international community to act. There is talk that Saad Hariri – former prime minister – may look to step in. But Lebanon is in crisis and its problems will not go away whoever comes to power.
President Macron recently visited Beirut and people were around him calling for 'Revolution'. What does this mean? 
It means more problems for the prime minister. Macron is the fourth French president to visit Lebanon. The French have always visited Lebanon in times of crisis but in the case of Macron it doesn't seem as if he is going away soon. He connected with the people, who were chanting 'Revolution' and he has promised to come back three weeks later. There are two reasons for this. Even before the crisis, the Lebanese people who are sick of corruption, maladministration and empty promises were looking to Macron and France for relief. Unlike other colonial powers, France has been active in Lebanon even after it gave up power. From bringing in favourable UN resolutions on Lebanon, to helping bring peace after the civil war, France has been very active. There were even reports in the Lebanese press that the French foreign ministry was 'involved' in creating the new government last year. I don't think France wants to rule and neither do the Lebanese people want it, but many of them have lost everything in this financial crisis. They want assurances which they are not getting from the present government.
What are the problems that Lebanon faces?  How can India and other nations best help?
We have many crises to deal with the aftermath of the blasts. The first is overcrowding in hospitals which are saturated. We have blast victims being put in wards with patients who have COVID-19, which is a huge health crisis in the making. There is a huge bed shortage. The second biggest challenge is food, there is a massive food shortage in Beirut.  Panic buying is leaving supermarkets shelves empty and the devalued currency has meant that many Lebanese are going hungry because they can't afford food. Grain and foodstuffs are welcome in this hour of need till the country gets back on its feet. But while aid is welcome it must come without conditions. We do not want neo-colonialism; we do not want outside interference in our affairs.