Nuclear Games Underpin Iran's Growing Confidence It Can Beat US Sanctions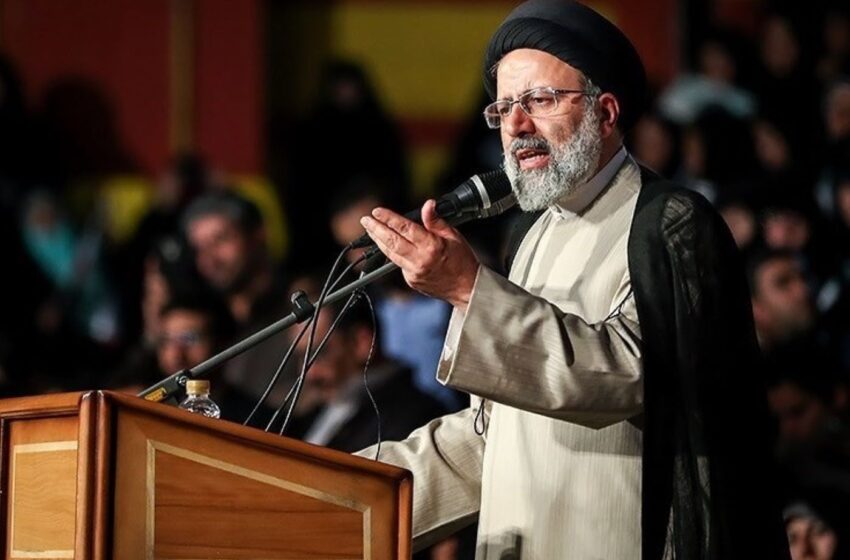 NEW DELHI: On Sunday, the chief of Iran's atomic energy agency announced "We have passed 120 kg, we have more than that figure…the western powers were to give us enriched fuel at 20% for use in the Tehran reactor but they haven't done so."
He was thumbing his nose at the west: the figure of 20% enriched uranium was well above the 3.67% enrichment that the 2015 nuclear accord with Iran limited it to. Read with foreign minister Hossein Amir-Abdollahian's recent statement that the new government "would not be a JCPOA government", it underscored the view in Tehran that there was no rush to negotiate with the US on returning to the nuclear deal in return for ending sanctions.
The minister could have been posturing to given Iran maximum leverage when the Vienna dialogue resumes at some point But ideology and domestic politics will ensure newly elected President Ebrahim Raisi will not abandon Iran's strategy of non-compliance anytime soon.
Former diplomat and West Asia expert Talmiz Ahmad elaborates. "Supreme Leader Ali Khamenei is 82 and while no official candidates have been announced Raisi is being seen in some quarters as the next Supreme Leader. He also has discreetly made his interest known. If this is so he simply cannot afford to be seen negotiating with the US at this point."
US sanctions also appear to be losing their bite. The Central Bank of Iran says the country's Gross Domestic Product (GDP) has grown by 6.2% in the first three months of the current Iranian calendar year. The IMF has predicted in its World Economic Outlook report released in April, that the Iranian economy will grow by 2.5% in 2021. This contrasts with 1.5% in 2020 and a projected 2.1% in 2022.
Iran watcher Prof. A.K. Pasha, head of the West Asian Centre in JNU, claim the results are no surprise. In his view, Iran "now used to years of sanctions has become largely self-sufficient in internal production and consumption." Higher levels of investment by the Iran government in the local economy along with the fact that Iranians have over the years learnt to barter goods with neighbours Iraq and Afghanistan as well as Central Asian countries, has made the economy much more resilient.
On the flip side, there are high levels of unemployment at 10% but that has been a reality of life in Iran for some years now. Iran watchers say that contrary to Western expectations, high unemployment has not threatened the regime but instead built up anger especially in the rural areas of the country (which is more religious and ideologically driven than urban areas) towards the US.
Then there's China. According to a Reuters report, China has bought 553,000 bpd of Iranian oil in defiance of US sanctions since August, prompting Washington to seek out talks with China on Iran and the JCPOA. China's may also be helping to keep Iran's economy afloat by evading sanctions. According to the FinCen files, documents leaked from the U.S. Treasury's Financial Crimes Enforcement Network last year, the modus operandi operated was this.
Chinese firms deposited money in Nepali banks to be used by Nepali firms Rauniyar Brothers & Company, Shubha Shambridhi Traders, Private Limited. These Nepali firms then conducted "suspicious transactions" via their Dubai based companies one of them called Kite International FZE and others. The report added the Dubai-based companies were then used to help Iran sell its goods. "Rauniyar's company brought the goods from Iran – a country where the United States has imposed a trade ban. However, the documents have been forged to show that the goods have been imported from Dubai." Thus, the goods that left Dubai on paper were sent to Nepal and onwards to China.
Chinese aid has been a constant so far and Iran's recent interest in seeing a "big jump" in relations with Russia has ensured that it feels secure enough to survive without the JCPOA. Moreover, as Ahmad points out that the atmosphere has not been created to enable talks.
"To have talks, you need to have some sort of goodwill gesture to suggest to the other side that you are serious. Iran has been asking the US to unblock $10 billion of its own funds to show it is serious about talks. The US hasn't done this so far, which allows Iran to continue to feel it can't trust the US. Europe's lack of response has helped further this notion," he says. In such a scenario Iranian belligerence regarding JCPOA is likely to stay. Washington may have to learn to live with that.