Jaishankar Courts Iran But Has To Contend With US Plans For Region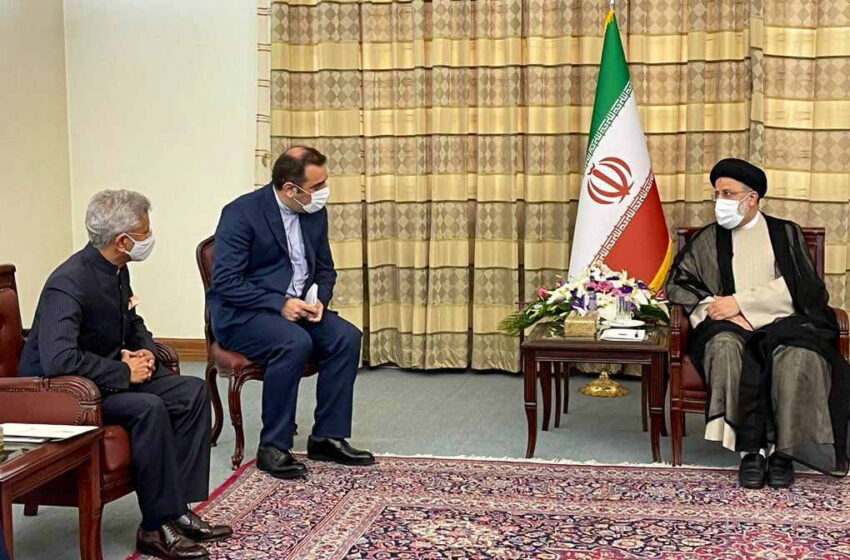 NEW DELHI: What are the takeaways from External Affairs Minister's S Jaishankar's visit to Iran for the swearing-in of new President Ebrahim Raisi? Iran has been engaged with Afghanistan for at over 15 years and analysts say the ground realities today are far different from the 1990s.
For one, the Shia-Sunni divide between Iran and the Taliban is not as much of a factor as it was then, and Iran today has very close links with the Taliban something India is counting on. Iran and the Taliban's relations have changed. Earlier the Taliban had killed many Shias and attacked the Iranian consulate in Mazar-e-Sharif in 1999 and there was a fear of war then because Iran had moved its troops to the border.
Today, it is a different story. "The Iran-backed Hazara Shias are a formidable fighting force in Afghanistan, many of whom have just come back from Syria. This suggests that the Taliban will be more accommodative on the sectarian lines as they realise, they cannot attack the Hazaras as they did earlier. In fact, the Taliban have shown scope for accommodation by appointing a Hazara governor general in what was seen as a historic first last year," said a senior diplomat.
Iran's understanding with the Taliban is something that India will be looking to capitalise on, but this has to be fleshed out on the ground. So, it remains a work in progress. Jaishankar's visit is his third in less than two years. He was in Tehran last month (while on his way to Moscow) and called on Raisi, becoming the first diplomat to meet Iran's newly elected president and handed over a message from Prime Minister Modi.
Afghanistan apart, the two sides have long pending bilateral issues to resolve. One is of course India resuming purchases of Iranian crude, which Delhi is anxious to but it has to wait until US sanctions are lifted. Then there's Chahbahar port and the North-South Transport Corridor with rail and road links running into Central Asia. That needs to be speeded up given the US forming another Quad, this time with Afghanistan, Pakistan and Uzbekistan. It is seen in South Block as favouring the China Pak Economic Corridor, which will now be extended into Uzbekistan, giving it and Afghanistan direct access to the Persian Gulf/Indian Ocean. This puts at risk India's own plans revolving around the North-South Transport Corridor. The issues are many but resolving them depends on other actors including one, a superpower with irons in many fires and a disinclination to see any interest other than its own.