Israel Confirms Iran-US 'Mini-Agreement' On Nukes, Prisoner Exchange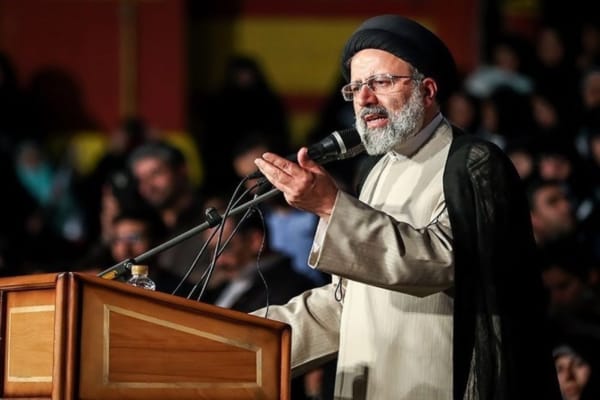 NEW DELHI: It was ironic that talk of an Iran-US deal would be confirmed by Israel's Prime Minister Benjamin Netanyahu. He told the Israeli media that Washington and Tehran had reached a "mini-agreement." While this is yet to be confirmed by either capital, reports say Iran has agreed to not enrich uranium beyond 60% in return for the US allowing it access to some of its frozen funds in foreign banks. This includes $2.7 billion from Iraq and $7 billion from South Korea, the latter being payment for Iranian oil.
These reports tie in with Iran's Supreme Leader Ali Khamenei's recent remarks, that there was "nothing wrong" with an agreement as long as Iran's nuclear infrastructure was not touched, but few expect a thaw in ties with the US. However, former diplomat and West Asia specialist Talmiz Ahmad pointed to successive low-profile meetings between the two sides. Since December last year, US Special Representative for Iran Rob Malley had met Iran's UN ambassador in New York at least three times. These were then followed up by indirect meetings in Oman in February, March, and May this year. Though the talks may have been officially indirect the fact that Brett McGurk, the US National Security Council Middle East coordinator, and Ali Bagheri Khani, Iran's chief negotiator on the earlier 2015 nuclear deal were both there showed intentions were serious.

Talmiz Ahmad argues that a return to the JCPOA or the nuclear deal with Iran has always been on President Biden's agenda ever since he entered office in 2021. Though he also described the JCPOA as "dead", there remained a "deep concern in Washington at the speed with which Iran was moving towards nuclear enrichment and a bomb which could precipitate war in the Middle East. This was the last thing the US needed as it wanted to focus on confronting Russia militarily in Ukraine and China diplomatically in the Indo-Pacific and the West Pacific. Therefore, the Iran issue needed to be sorted out quickly."
The fallout of the limited agreement is a win-win for both sides. Oman's foreign minister Sayyid Badr Albusaidi said a prisoner swap agreement was in the works and that only the technicalities needed to be ironed out. The release of American prisoners being held in Iran along with verbal promises by Tehran that its proxies would halt attacks on Americans in Iraq and Syria, is a good takeaway for the US. From Tehran's point of view, the release of $3 billion will provide a much needed shot in the arm to President Raisi who can tout this as a diplomatic achievement and use the funds to help ease public anger against the Islamic regime. More importantly, from Raisi's point of view, it shows him as flexible, and as someone who can broker deals without the presence of high-profile figures such as former Iranian security chief Ali Shamkhani.
There are other larger advantages. There's no reference to oil in the limited agreement, which Ahmad believes suggests the US will continue to ignore Iran's oil sales. "Iran is currently selling over one million barrels of oil a day to the Chinese. As long there is a façade of a false flag there will hardly be any curbs on Iranian tankers selling oil to China or whoever they like. This will moderate the global energy market. There are also ancillary advantages. Saudi Arabia had been insisting on its own nuclear capability. Now with the Iran nuclear threat controlled, this Saudi demand can be diverted. This agreement will also cement existing ties and ease concerns in the region."
Such optimism does not take away from the fact that the agreement remains tenuous. The lack of trust on both sides along with the fact that it has so far remained unannounced and unwritten, suggests it can be revoked at any time. However, analysts point out that even with pressure at home on President Biden and the possible return of Donald Trump, or another Republican candidate to the White House next year, may not be enough to overturn the limited agreement or other possible agreements the US may make with Iran in this time.
"There have been significant changes in the international order since Donald Trump walked out of the JCPOA in 2018. The Americans have realised the power of sanctions does not work anymore. The strategy of isolating Iran has also failed because not only has Iran built up ties with the global south but also with Russia and China in these five years. The Iranians have also realised with this deal that the threat of nuclear brinkmanship works. This will curtail American options to deter Iran in the forthcoming future, no matter who is in power," said Ahmad.
Related Articles/Videos: