Iran's Chabahar Gambit: India Welcome, So Are Others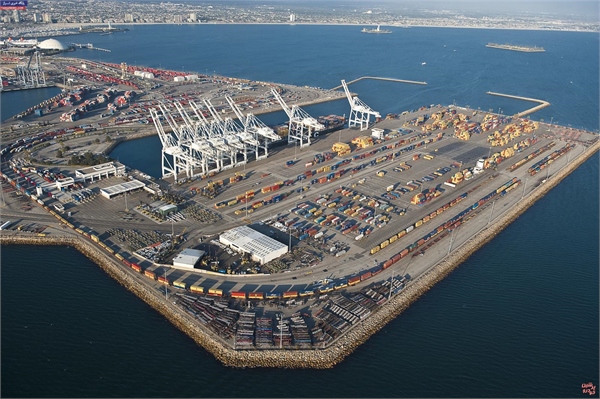 NEW DELHI: Iran has welcomed India's renewed interest and investment in the port of Chabahar but said other countries are also welcome.
"The installations are evidently increasing at the port and Indians are fulfilling their commitments to equip, develop and operate Shahid Beheshti Port in Chabahar," Mohammad Eslami, Minister for Roads & Urban Development was quoted telling the local news agency FNA. He added that initially the "development of the port has been hampered by US harassment" and he now expected investment by India and other nations to increase.
A similar sentiment was echoed earlier this month by Gen. Behrouz Aqayee, Managing Director of Sistan and Baluchestan Ports who complimented India, saying its investment in Chabahar port was responsible for a "regional trade boom in the region," adding a caveat that Indian investment would not stop "other countries" (read China) from participating in projects here.
It is seen as a warning and a hint from Tehran that if India faltered again (by observing U.S. sanctions on Iran), there were other countries eager and willing to step in. For now, however, the mood in Tehran seems positive. Late last month, India provided two 140-tonne mobile harbour cranes for use in the Shahid Behesti Terminal as part of its commitment to develop the port. India is spending $85 million on the project. That apart, the government has set aside Rs 100 crore ($1 billion) in the latest budget.
VIP visits have lent fresh urgency to efforts to complete India's commitments. Defence Minister Rajnath Singh was in Tehran last September, followed by External Affairs Minister S Jaishankar while en route to Moscow. The high point was the recent visit of Brig. Gen. Amir Hatami, the first by an Iranian defence minister to India in 40 years.
Partly it reflects New Delhi's confidence in the Biden administration, even though its policy direction vis a vis Iran is not clear. Partly it is also driven by security and commercial concerns. Chabahar enables India to bypass Pakistan and enter Afghanistan. The port is also intended to be India's gateway into Central Asia. Likewise, it gives those landlocked states access to the Indian Ocean.
But some problems remain. Though India had officially received a waiver from Washington in 2020 on the development of the Chabahar port, companies had been reluctant to begin work in Iran, fearing a U.S. backlash. A key example of this was the Chabahar-Zahedan railway project where a MoU was signed between Ircon International Ltd, a government of India undertaking, along with the Iranian railway ministry. However, other companies contracted by Ircon adopted a "go slow" attitude leading Tehran to sensationally announce that it would be dropping India from the rail project.
Although Iran later denied that, the fact remains China would be eager to get involved in Chabahar or even the rail project. Pakistan could also be drawn in although it sees Chabahar as a rival to the Gwadar port that China is developing in Balochistan province. At a time of geopolitical uncertainty, India knows it must stand by previously made commitments or lose credibility and surrender strategic space.