Iran Extends Lease For India To Operate Chabahar Port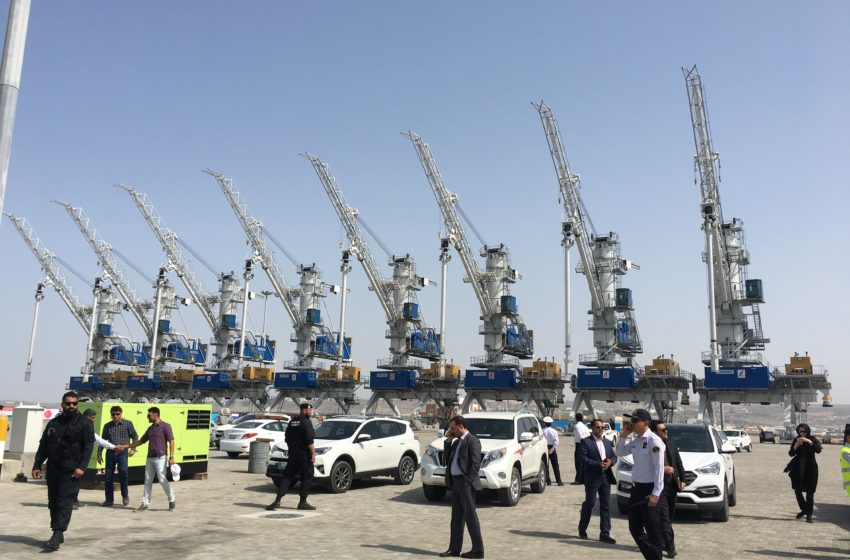 NEW DELHI: Iran has extended the lease for India to run their strategic Chabahar port by another year, even as New Delhi awaits word from Tehran on the entity that will partner with IRCON International Limited (of the Indian Railways) to undertake the Chabahar-Zahedan rail link.
Both the port and railway link are vital for India in its efforts to have the long-desired direct connectivity to land-locked Afghanistan, and beyond to the Central Asian states (Turkmenistan, Uzbekistan, Tajikistan, Kyrgyzstan and Kazakhstan) bypassing Pakistan.
In the case of Chabahar, though progress has been hampered by US sanctions on Iran, India has pushed forward. The 18-month long interim lease for India Ports Global Limited (IPGL), a joint venture company formed by Jawaharlal Nehru Port Trust (JNPT) and Kandla Port Trust (KPT), to run Chabahar's Shaheed Beheshti terminal, was quietly extended on June 20.
India and Iran have had to make do with an interim arrangement (instead of a long term one due to US sanctions). This has delayed finalizing a 10-year contract for equipping and operating the Chabahar Port as envisaged in the MoU between them.
"The `Port Development Fund' has not been activated because both sides are facing problems due to the sanctions. But we're working to resolve the matter," a top source told StratNews Global, confirming that "Traffic via Chabahar is happening. It has picked up." Officials here conceded that initial expectations from the port, when India took over its operations in December 2018 weren't very high. However, things seem to have gone better than expected with the losses being less than what had been initially anticipated.
The port is exempt from sanctions but only for providing humanitarian assistance to Afghanistan. India therefore knew doing any work on the port's development and using it for shipping cargo was fraught with risks. So India was cautious. While acquiring port equipment has not been easy, mobile harbour cranes have been ordered for the terminal and the delivery of the first set of these machines is now expected in October, said sources.
India has also been gradually ramping up the cargo handling at this port. External affairs ministry spokesperson Anurag Srivastava last month said 82 vessels have been handled there since December 2018, including 52 in the last twelve months. He said the port had also handled 12 lakh tonnes of bulk cargo and 8,200 containers.
Largely used for shipping goods between Afghanistan and India, the port was used to send Iranian aquatic products in 123 loaded TEUs (unit of cargo capacity for container ships) to Thailand for the first time recently. On July 29, MV Libra set sail for the Mundra port in Gujarat. On reaching Mundra, the consignment was then loaded onto another ship which then headed for Thailand.