Iran Applies 'Maximum Pressure' Tack, Will Biden Blink?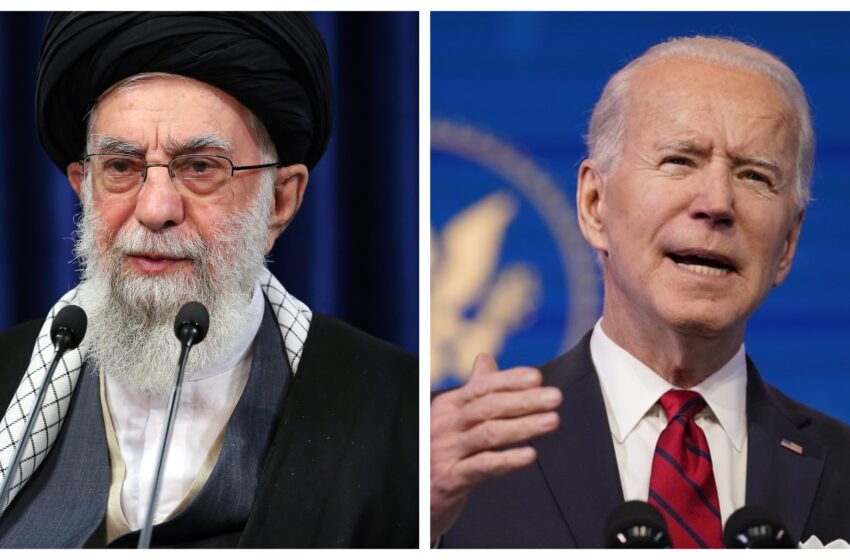 NEW DELHI: The game of brinkmanship between Tehran and the West continues as Iranian lawmakers overturned the recent agreement with the IAEA to continue inspections for a further three months at selected sites. If sanctions are not lifted by then, the inspections would be ended.
The collapse of this agreement suggests that Tehran's politicians are drifting towards a hard-line, no negotiations policy vis a vis Washington. But analysts in the region believe that such an exercise is simply part of a "calibrated pressure tactic" to force the U.S. to the negotiating table.
Analysts believe there is genuine bewilderment in Tehran on what Biden is doing. "He re-entered the WHO, re-entered the Paris Climate Change Accord and reached out to the G-7. There was genuine belief that JCPOA would be on his agenda. That hasn't happened and that is worrying them," said a senior Iran analyst.
Despite encouraging signs – Biden's statement at the virtual Munich Security Conference that he was "prepared to re-engage in negotiations with the P5+1 on Iran's nuclear program", the lack of concrete movement by the U.S. president to move forward has caused Tehran's "good-cop, bad-cop" policy especially with regard to nuclear inspections as it feels this is most likely to catch Washington's attention. Biden too is under heavy pressure at home and within the region i.e. Israel and Saudi Arabia and it is likely that he may delay re-joining the JCPOA or impose such a number of new restrictions that it may be impossible for Iran to rejoin.
This is why Iran has not gone beyond a limit. Though the Iranian Parliament has raised the rhetoric on Rouhani stating he should be "punished" for agreeing to such a deal, there is gamesmanship at play here. Rouhani's two terms are up, making him irrelevant for the June elections. The second point is that all Iranian candidates—hardline or moderate—have so far taken their cue from the Supreme Leader Ali Khamenei. Though Khamenei in a recent statement has stated that "Iran's enrichment level may reach 60 per cent to meet the country's needs," he underscored that the country has no intention of making nuclear weapons.
"Israel is expanding Dimona, the region's only nuclear bomb factory," Foreign Minister Javad Zarif wrote on Twitter, tagging Biden, the IAEA, UK Prime Minister Boris Johnson, French President Emmanuel Macron and German Chancellor Angela Merkel.
The problem is that the focus so far has only been on re-entering the JCPOA. Washington and Biden will be focused on the entire relationship, i.e. if we do enter the JCPOA, what next? The major concerns for Washington and echoed most strongly by Saudi Arabia is Iran's involvement in Syria, Yemen and Iraq. If they were to enter the JCPOA, would Iran back off from its involvement in these countries? Perhaps not.
The other concern would be the covert support given by Iran to terrorist groups like Hezbollah and Hamas. What is to be done about this? How will Iran stop its support to them? Will it even do so? The third key concern would be Iran's ballistic missile programme. Can and will the Biden administration ask Tehran to dismantle this? He will certainly be under pressure to do so. Here is where the concerns for the U.S. lie, not about entering, rather re-entering, the JCPOA.
The tussle becomes all the more complicated when we see the domestic scenario in Iran. Elections are slated for June and the entry of military men is complicating the scenario. U.S. worries centres on Brig. Gen. Hossein Dehghan, a former Revolutionary Guard commander and defence minister, and currently military adviser to Khamenei.
"Hossein Dehghan was the commander of IRGC forces in Lebanon and Syria in 1983 when the bombing of a Marine compound in Beirut, Lebanon, killed 241 U.S. service members. Iran's proxy militia, Hizballah, carried out the attack at the direction of the Iranian regime," said a report from the US Treasury on Iran. Though the Supreme Leader has the power to rule him out, his background and presence will make Washington and its European allies even more cautious in its dealings with Iran.
The situation is complicated and both sides are under pressure. Iran's economic situation courtesy the sanctions and Washington's pressures, both domestic and regional, ensure that brinkmanship will continue. There are reasons to be optimistic though. Biden's withdrawal of UN sanctions on Iran is a small start but the U.S. sanctions and secondary sanctions that target non-U.S. nationals doing business with Iran are all in place. So, the removal of the UN sanctions is a small symbolic step, with each side waiting for the other to make a meaningful step. Till then the faceoff will continue.