India, Saudi Naval Drill Reflects Concern Over Red Sea Rivalries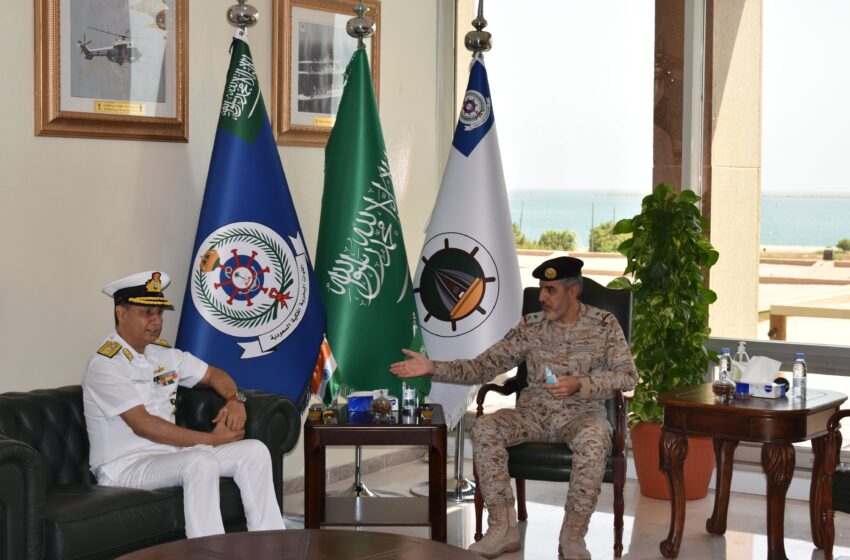 NEW DELHI: The first ever naval exercise between India and Saudi Arabia in the western Indian Ocean, is also a delicate balancing act by Delhi given the historic and strategic rivalry between Riyadh and Tehran. But the exercise also reflects South Block's concerns over the Red Sea, a little over 4000-km from Indian shores littered with at least two failed states and the focus of intense regional and international rivalry.
Speaking about the exercise, Dr Ausaf Sayeed, India's ambassador to Saudi Arabia held a press conference in the Kingdom. "Defense relations constitute a significant element of our shared strategic vision for the region and this first bilateral naval exercise is a testimony to our strong ties with Saudi Arabia," Sayeed said.

"The naval exercise will assist in promoting understanding and furthering interoperability between the two navies."
The India-Saudi Arabia exercises come amidst increased international naval activity in the Red Sea. Iran has a "floating base" in the form of a huge ship anchored in the Red Sea off Yemen. Turkey has set up a base on the Sudanese island of Suakin overlooking the Red Sea, while Russia had a deal with former Sudanese president Omar al Bashir for a base in Port Sudan. Despite reports that the current military regime in Khartoum has asked Russia to pack up and leave, reports maintain Moscow is still very much there.
"India has had to wake up to the fact that it has virtually no presence in the Red Sea," observed a senior diplomat. "In this regard both Saudi Arabia and the UAE are ideal partners to have in the region because both are particularly active in the Red Sea. Saudi Arabia for instance controls six ports in Yemen and the Horn of Africa. It even has a base in Djibouti."
The other wake-up call for New Delhi has been China's build up in the region. Currently it has one military base in Djibouti and is making steady inroads into other Red Sea states. In a recent interview General Stephen Townsend, US top military commander for Africa warned in an interview that the "Chinese are outmanoeuvring the US in Africa," ensuring that their "port projects, economic endeavours and contracts will lead to greater access in the future."
The joint exercises can only be a first step. Senior Indian naval officials say that unlike China, France or the US who need bases in the Middle East because their ships are so far from home, India has relied on its geographical proximity to West Asia. Now, there is a rethink.