India Needs A New Counter Terrorism Policy To Deal With ISIS Threat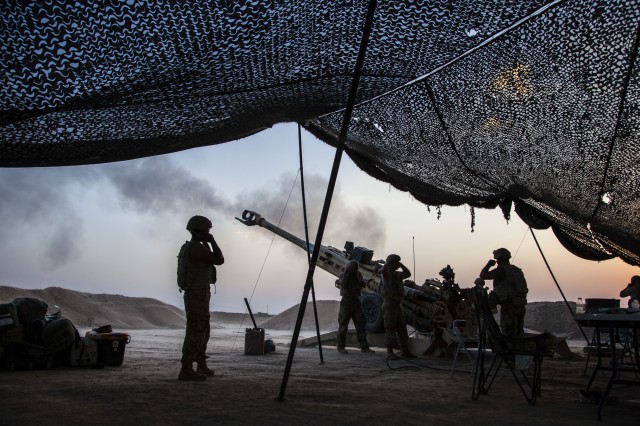 NEW DELHI: The recent handover of 13 captured Indian ISIS fighters by the Afghan government has confirmed to Indian intelligence agencies that the global terrorist organisation is determined to not only to expand its footprint in India, but also to get more Indian fighters to do it.
Though India has been prepared for the ISIS threat for some time now – the Union Home Ministry had announced in March last year, the creation of special cell to study its activities in the country – the growing number of captured Indian ISIS operatives coming from the south of India, especially Kerala, has ensured that new counter-terrorism strategies need to be thought of to deal with this threat and fast.

Kabir Taneja, Associate Fellow at the ORF and co-author of the paper entitled The Islamic State in India's Kerala: A Primer believes that the radicalisation of Keralites to the ISIS cause has been going on since 2012, even before the announcement of the Caliphate by ISIS in 2014.
Taneja says, "ISIS has employed local handlers in the state who have successfully created jihadi videos in the local language which has proved to be a very successful strategy. Second, unlike other states in India, Kerala has a strong familiarity with the Gulf with many Keralites working there. This has allowed them to travel more easily through GCC countries into ISIS-dominated areas. The third factor is that so far unlike Europe, where lone-wolf attacks are the norm, radicalised Kerala ISIS operatives have no interest in domestic attacks but in dying for the cause abroad."
Unlike other terror groups, ISIS has been especially successful with its online propaganda. Slick videos in local languages are a far cry from Al Qaeda, which is more conservative with Arabic language videos. Taneja says a counter-terrorism policy needs to be framed with these factors in mind.
"ISIS has tried to set up organisations such as the Indian Mujahideen and others in India but by and large they have failed. At the same time, India needs to realise that current, conventional counter-terrorism strategies mainly those that have been employed in J&K, will not work in Kerala and a new counter-terrorism policy needs to be framed. This needs to focus on online radicalisation and strengthening community relations if we are to catch and de-radicalise the target group."
Statistics show just why the government needs to act fast to clamp down on the growing threat of radicalisation in the state. The ORF study shows that out of the over 150 ISIS operatives or sympathisers being caught in the country, over 40 of them (more than 25%) are from Kerala. Mohammed Sinan Siyech, Research Analyst at the S. Rajaratnam School of International Studies (RSIS) and co-author of the paper, says that historical factors also play a part in explaining why radicalised Muslims from Kerala are likely to feel more affinity towards the ISIS than other radicalised Muslims from the rest of the country.
Sivan believes that radicalised Mappila Muslims share beliefs that are in consonance with ISIS's thinking. "Radicalised Mappila Muslims, who first came to Kerala between the 7th and 8th century, are more likely to believe in a 'golden age' of Islam which is what the ISIS propagates. Secondly, the battles between the Mappilas and the Portuguese which included Portuguese atrocities on the Mappilas in the 1400s has left a scar on the community. Thus, our contention is this group is likely to be more sympathetic to ISIS ideology whose call for a Caliphate is primarily a war against western Christianity."
While such factors are helpful in understanding how  radicalisation takes place and putting in place counter-terrorism missions such as 'Operation Pigeon', which was launched by the government in 2016 in Kerala, some experts feel that more can be done. Adil Rasheed, a research fellow at IDSA, believes to effectively counter jihad, one needs to understand the ideologies and motivations of various Islamic jihadi groups and how they relate to India.
"The Indian Muslim has not joined Al Qaeda or ISIS as compared to other countries.  Part of the reason is that India has its own Islamic scholars and ideologies which are at odds with global jihadist groups. In north India, a large number of Muslims are Sunni Hanafis, who are at odds with the Salafist ideology of the ISIS. Hence, there is little incentive for them to come together," says Rasheed.
"Such differences are crucial to know if one is to counter jihad and drive a wedge between various terror groups. I especially believe we may have missed a trick in doing just that in the case of Pakistan-backed jihadi groups. For instance, the LeT follows the Ahle Hadees Salafi form of Islam while the JeM are Deobandi Hanafis and these two forms of Islam are doctrinally opposed to one other. By keeping this in mind we can ensure counter-terrorism policies can be aggressive rather than defensive and reactionary."