Gulf States Cool To Biden's Push For More Oil Production To Offset Ban On Russian Oil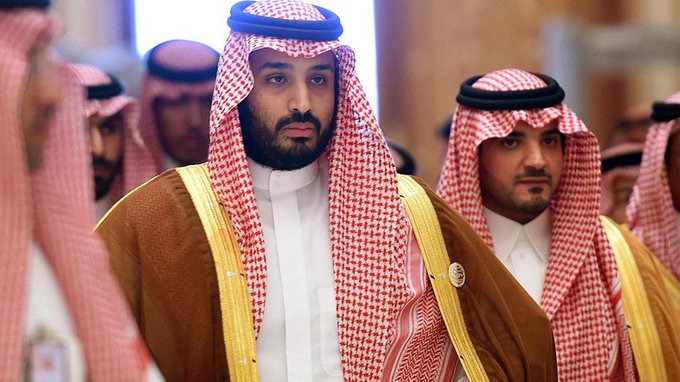 NEW DELHI: Saudi Crown Prince Mohammed bin Salman was reportedly in the room when his father took the phone call from President Biden but did not speak. Something similar happened during a phone call from Washington to the UAE leadership, testimony to the low in their relationship, the difference being the Gulf nations willingness to make these differences public.
UAE's diplomat to the US Yousef Al-Otaiba acknowledged that relations between Washington and Abu Dhabi were going through what he called a "stress test." Saudi Arabia went even further. Speaking recently in an interview with a US magazine Crown Prince Mohammed bin Salman was asked if Biden had misunderstood him.
"Simply, I do not care. It's up to him (Biden) to think about the interests of America. Go for it," the Crown Prince said.
The refusal to talk would ordinarily not have mattered to Washington. However, Russia being effectively blacklisted from the world's energy market has sent oil prices soaring especially within the US. Energy experts acknowledged that since the pandemic has hit the US domestic oil producing market hard, Washington is now reaching out to both Venezuela and the Gulf nations to pump more oil to stabilise prices that had touched $130 a barrel. However, they believe that this may be a hard sell.
Saudi Arabia and the UAE are members of Opec+ which brings together OPEC and non-Opec members like Russia. Since 2020, Opec+ members have committed to production cuts and that production supply will rise in a phased manner.
So far Saudi Arabia's position has been that it will stick to this agreement. "The Kingdom has to consider its long-term strategic and security interests and this lies in Opec+. There is little incentive to break this agreement," says former diplomat Talmiz Ahmad.
The other problem for the US is that Europe does not seem to be toeing Washington's line on a Russian energy boycott. German Chancellor Olf Scholz made it clear in a statement that Europe had "deliberately exempted energy supplies from Russia from sanctions," as there was "no other way" Europe's power supply and industry could be secured. Even the UK, America's strongest backer on Ukraine, says it will "phase out" Russian oil by 2023. Given that the UK gets only 4% of gas and 8% of oil from Russia this may not hurt Moscow as much as expected.
Analysts believe that the weakening of this anti-Russia coalition on energy along with the Gulf nations steering clear of Biden could spell disaster for the already beleaguered president. This is why the US has upped the pressure, by putting the UAE on the FATF grey list. But while the UAE has talked about increasing production, analysts believe they will expect a tradeoff in return.
"The UAE will want the US to declare the Houthis a terrorist organisation which is something the Biden administration is reluctant to do since it goes against their policy of ending the Yemen war," says Ahmad.
Analysts believe Washington will also put pressure on Riyadh. Saudi Arabia needs arms from Washington to continue the war in Yemen, while other pressures such as intensifying probes into the Khashoggi murder and promising further action on declassified FBI memos detailing Saudi complicity in 9/11 could be some of the levers being planned. But such levers may no longer be enough.
"MBS knows that with US mid-term elections coming up he can act tough and extract concessions from Biden. There is no immediate need for him to accommodate Washington at the moment," says Ahmad.