Don't Interfere; We've A Lot Of Other Options, MBS Elbows Biden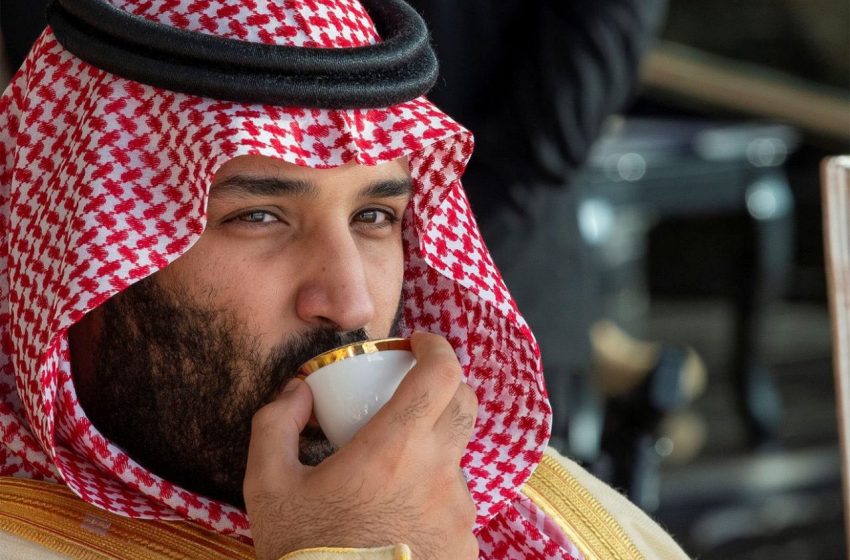 Arab potentates are known to favour being interviewed by Western TV channels, so when Saudi Arabia's Crown Prince Mohammed bin Salman gave an interview to Arabic channel Al Arabiya, something was in the air. On Wednesday, the Crown Prince appeared to draw a line in the sand. Saudi Arabia was "in agreement with the Biden administration on more than 90 percent of Saudi-US interests," he said but warned that he would not tolerate "any interference in its internal affairs".
The US remained the Kingdom's most important strategic partner, he acknowledged, and then proceeded to take his crucial strategic partner down. Washington is no longer as powerful as it has been in the past with its economy contracting, he said, pointing out that the US made up 50 percent of the world economy in the 1950s to "only 20 percent today."
More significantly, the Kingdom was not short of friends with "China, Russia and India recently becoming strategic partners of Riyadh," he said underscoring that "At the end of the day, every country has its choice. If we could work with them to serve everyone's interests, that would be great. Otherwise, there are a lot of other options out there."
MBS appeared to be telling Joe Biden that while the latter may shun him for his role in the murder of dissident Jamal Khashoggi, he was still in charge and intended to pursue his country's interests in the region. MBS has put action to words. Saudi Arabia and Qatar are looking to bring ties back to normal with the Saudi foreign minister Faisal bin Farhan in Qatar on Monday.
More significant are the reported Saudi-Iran talks being brokered by Iraq. It won't be easy. They back rival groups in Yemen, Syria and Iraq. In Yemen the Saudis are backing the UN-recognised government against the Iran-backed Houthis; in Syria the Kingdom is providing arms and ammunition to various Syrian rebel groups, while Tehran supports President Bashar al-Assad. Then there's Iraq where prime minister Mustafa-al Kadhimi has demanded that Tehran rein in Iranian militias destabilising his country. These militias are seen as a threat by Saudi Arabia.
Baghdad wants peace and after years of civil war, is exhausted. MBS certainly gave out positive signals during his interview, while Iran's foreign minister Javad Zarif praised Iraq's efforts to bolster stability in the region through "negotiations and understandings."
Such trends are in their infancy, but it does suggest the contours of West Asian politics are shifting. This is not to say that the Washington-Riyadh relationship, now 80 years old, is weakening. Nor is the US expected to pull out its troops from the Kingdom. But MBS has indicated he will push the envelope where Riyadh's interests are at stake, which may not always please the United States. With China and Russia expanding their footprints in the region, Washington is subtly being told not to expect Riyadh's subservience to continue indefinitely.