As Israeli Air Strikes Target Gaza, Foreign Minister Eli Cohen Cuts Short Delhi Visit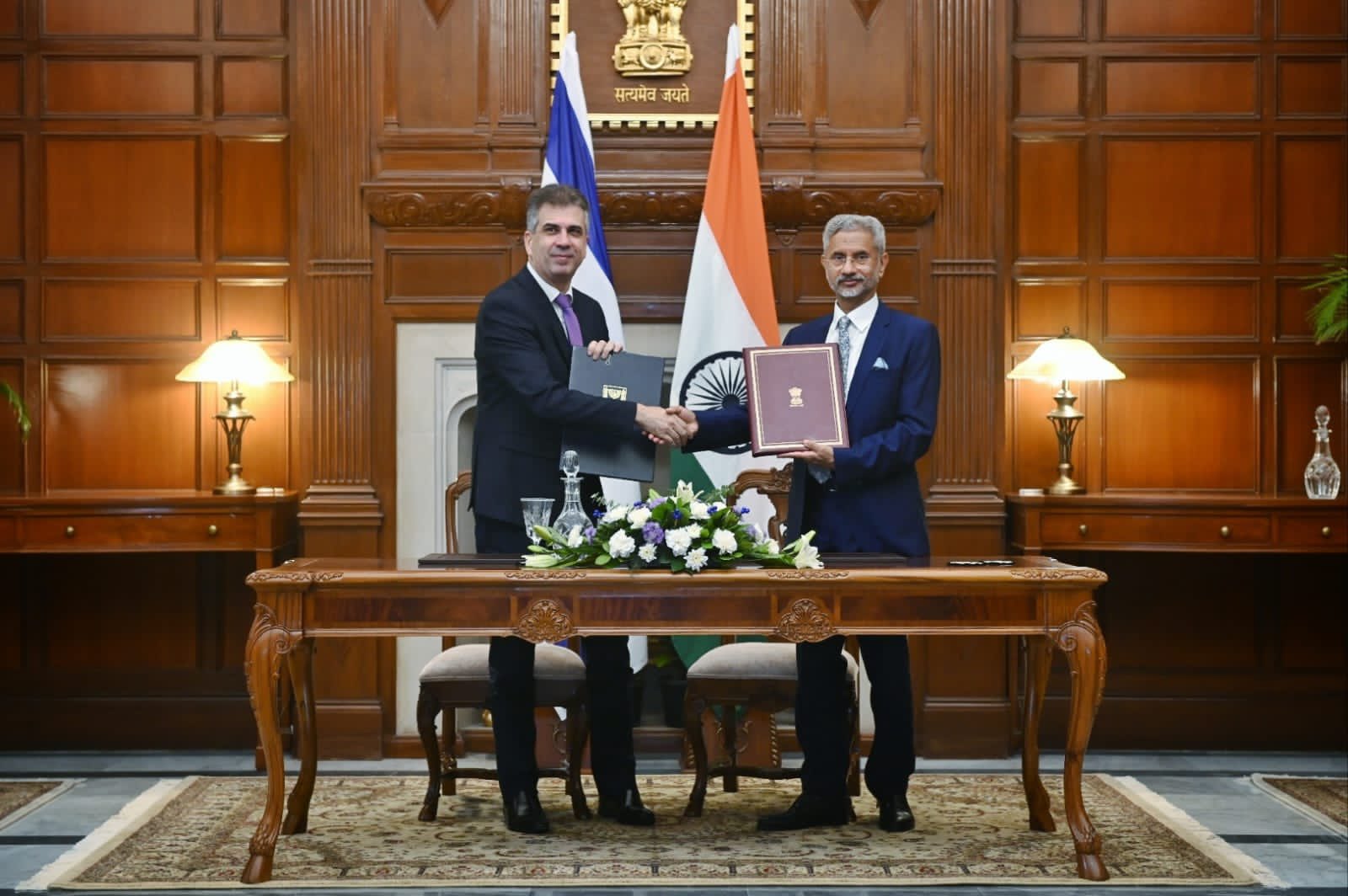 NEW DELHI: Got to go! With that Israeli foreign minister Eli Cohen returned home from Delhi leaving a tweet to clarify matters.
"In light of the events in Israel, I decided to cut short the diplomatic visit to India and return to Israel after my meeting with Indian Prime Minister Narendra Modi that will take place today," went the tweet posted earlier on Tuesday.

His sudden return was prompted by the wave of Israeli air strikes on Islamic Jihad targets in Gaza, that have resulted in at least 12 deaths including that of three Islamic Jihad commanders. Cohen's presence will be required in Jerusalem as Israel battles the international diplomatic fallout of its action.
Cohen's visit to Delhi was planned some months ago but comes at a time of intense diplomatic churn in the region. He may have shared his views on Syria's return to the Arab League 12 years after being expelled, and Riyadh and Tehran normalising relations with China standing as guarantor. The guns have also fallen silent in Yemen's civil war although the conflict is far from over.
He addressed the India-Israel Business Forum where he said that "Arab train networks will soon be carrying Indian goods to the Israeli port of Haifa," hinting at recent negotiations between the I2U2 partners (India, Israel, UAE, US), and US proposals for involving India in building rail networks in the region.
In both cases, negotiations are at a very early stage. The I2U2 talks involve a "Food Corridor" from India to the member states but they are demanding "policy consistency", meaning no sudden bans on exports of food grain, fruits or vegetables which may not be easy to implement in India. As for building railway infrastructure, the region began work on this a decade ago and it's not clear how India can be involved now.
The two countries are reportedly keen to wrap up negotiations for an FTA this year itself. But Commerce Minister Piyush Goyal has made it clear that India needs a "good deal."
Presumably, these and other issues will be sorted out ahead of Prime Minister Netanyahu's visit to India towards the end of this year. That is of course assuming he lasts until then. His ultra-right coalition has been on the knife edge with National Security Minister Ben Gvir boycotting cabinet proceedings over what he claimed was an insufficient response to rockets fired from Gaza. The air strikes appear to have done the job with Gvir quoted as saying that "he blessed Prime Minister Netanyahu for taking the initiative in Gaza."
But Netanyahu's troubles are far from over. Reports from Jerusalem say he is not welcome in the US (Israel's strongest backer) until he defuses mass protests over his moves to subordinate the judiciary. There is even a suspicion he may have persuaded the army's top leadership to carry out the strike on Gaza. But reports of an Iran-led operation against Israel (involving Islamic Jihad) have also been current, so it would seem the army had sufficient ground to authorise a strike. So Netanyahu is safe, at least for now.