Victory Is Sweet But Trudeau Remains In Minority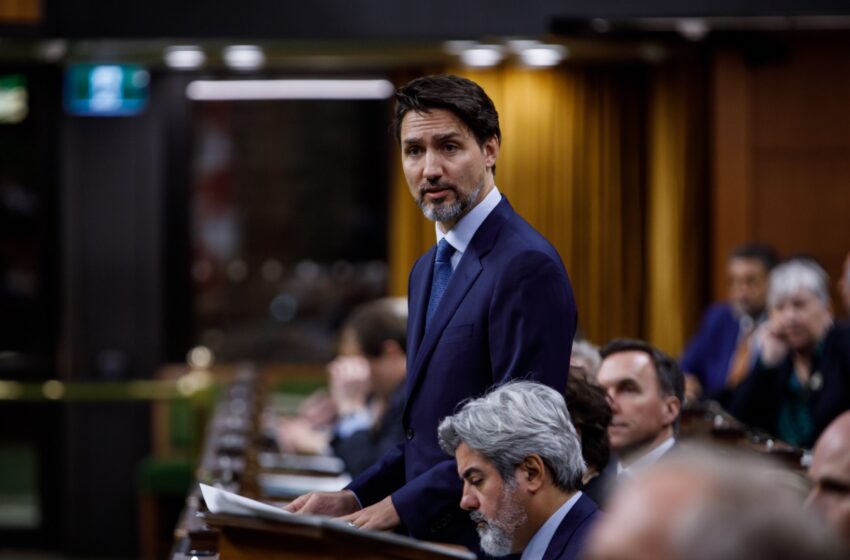 NEW DELHI: It was a bittersweet victory in the end for Justin Trudeau. The Canadian prime minister who called a snap election two years after he was elected to the top post in 2019 won, but in the end failed to convert his minority government into a majority. Though votes are still coming in and counting will continue the results are clear – it's status quo.
On Tuesday morning Canadian media stated that the Liberals have been elected in 155 seats which is predicted to go up to 158 – one more than 2019. The message from this was clear. The Canadian public had forgiven Trudeau for calling an election they did not really want but they did not trust him enough to give the majority.
The prime minister however struck a confident note. Tweeting after the results he wrote. "Thank you, Canada — for casting your vote, for putting your trust in the Liberal team, for choosing a brighter future. We're going to finish the fight against COVID. And we're going to move Canada forward. For everyone."
Despite his confidence, the minority government means that Trudeau is right back where he started which means bad news for him and the country. Canada watchers point out that despite the trust Canadians have in the prime minister in his handling of the pandemic Trudeau has been perceived as being unable to perform on other key issues namely the economy and climate change.
Harinder Sekhon, an academic and expert on Canada points out, "Canada's economy has been the worst performing among the G7 nations and Canadians feel that Trudeau has been too accommodative on trade negotiations with the US. Climate change is another big issue. Though Trudeau has promised zero net emissions – no one really knows his plan. This is vital because climate change is a big issue in Canada, a country which is increasingly susceptible to wildfires."
Trudeau aside, the results will come as a disappointment for Sikh Canadian leader Jagmeet Singh. Though some polls predicted disenchantment with Trudeau would result in more votes for the leader of the National Democratic Party (NDP) – the Liberal Party and the NDP share the same vote-base – Jagmeet's constant attacks against Trudeau may have backfired. Nevertheless, the Sikh leader remains a force in Canadian politics with one poll showing that he was considered a more popular leader than Trudeau with 45% to 41%. But this reality did not translate on the ground.
"The big problem for Jagmeet is that the Sikh vote-base is divided into factions. But more than that Canadians are not ready to elect a Sikh prime minister just yet," said Sekhon.
The Sikh leader seemed resigned to the fact that his time was not ready tweeting. "We've fought hard and no matter the result – I'm proud of what we've accomplished."
Regardless of the result, Jagmeet will continue to press his attacks on India. This however will be balanced by providing support to India during the Covid-19 crisis something that he feels goes down well with the Canadian Sikh vote-base and even the Canadian-Indian vote-base
Earlier this year, in the Canadian parliament, the Sikh leader attacked what he called the "catastrophic situation" in India regarding the Covid-19 crisis. "It is horrible to see the images of people desperate for help. People are dying because they can't get access to oxygen. The situation requires the entire world to provide support to India." Ironically, it was India who provided 500,000 doses of Covid-19 vaccines to Canada in March this year.
India will continue to ignore Jagmeet, but bigger challenges face the India-Canada relationship. While the receiving of vaccines by Canada from India has generated some goodwill the Khalistan question will continue to remain a hindrance.
A report in the Canadian broadsheet newspaper National Post stated that Jagmeet's brother-in-law Jodhveer Dhaliwal has Khalistani links. But it's not just Jagmeet. The report also claimed that Dhaliwal is distantly related to Liberal Party MP Ruby Sahota. Such reports suggest that Sikh separatists have their sympathisers across all parties with members of Sikh origin. With this it will be hard for India-Canada relations to move forward regardless of who may be in power.