US Pragmatic On China But Underscores Challenge, Pushes Cooperation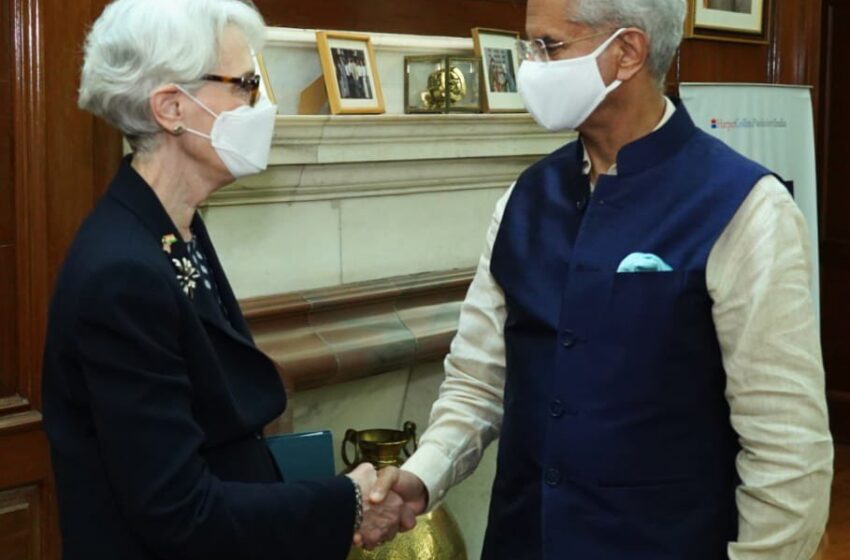 NEW DELHI: Visiting US Deputy Secretary of State Wendy Sherman underscored the pragmatic view in Washington on relations with China. "We will compete with China where we should, cooperate with China where it's in our interests. We will challenge China where we must – where it undermines interests of ours, and our partners and allies, or threatens rules-based international order. I think we (US) and India are like-minded in that regard."
Foreign Secretary Harsh Shringla agreed, saying that "India considers its relationship with the United States to be of paramount importance in ensuring a free, open and prosperous Indo-Pacific and also for ensuring a peaceful and prosperous world."
Sherman's visit is expected to pave the way for the bilateral 2+2 dialogue of foreign and defence ministers in Washington later this year.
There was tough talk on moving supply chains away from China with Sherman pointing to critical medicines, minerals and superconductors. The logistics will be discussed at the Indo-Pacific Business Forum (IPBF) later this month.
Sherman welcomed India's decision to resume export of Covid vaccines. "We applaud India's decision to resume vaccine exports. It was really a country that the world had depended on (in the early days of the pandemic)."
Talks covered the "evolving situation in Afghanistan, developments at the UN, continued co-operation under the Quad for a free, open and inclusive Indo-Pacific," analysts also believed that Sherman's visit was to pave the way for a scheduled meeting of the US-India Trade Policy Forum scheduled for later this year. The forum last met in 2017.
The meeting of the Defence Policy Group and the Economic and Financial Partnership Dialogue are also expected to take place soon.