Trump Or Biden? How The Indian-American Vote Could Help Swing This Election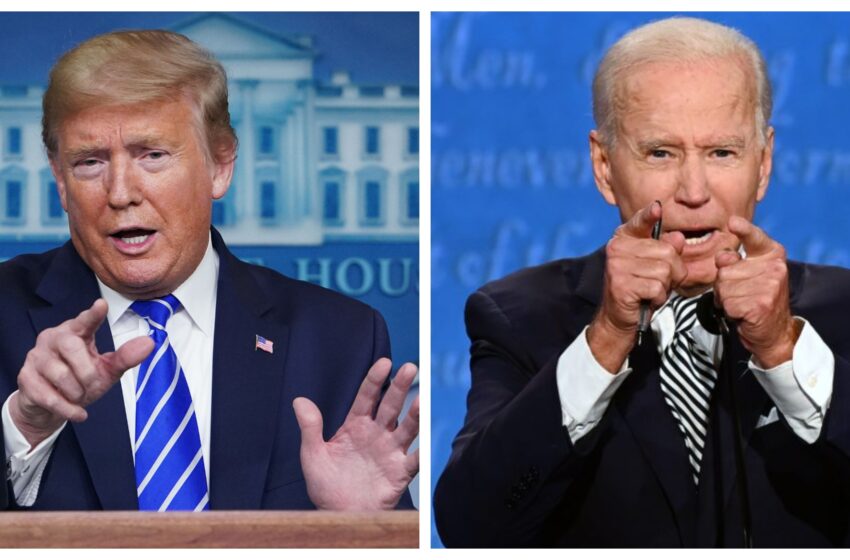 Despite their small electoral numbers, Indian-Americans are punching well above their weight in the run-up to the 2020 election. Thanks to the wafter-thin majorities by which President Donald Trump defeated Hillary Clinton in the 2016 election and thanks to rising political awareness and more importantly – money power. A report by the Los Angeles Times said Indian-American groups had donated $3 million towards the respective parties' political campaigns, a figure the paper claimed was higher than what Hollywood stars had donated.
Not surprisingly, both the candidates have gone out of their way to target the Indian-American community. In February this year, the Trump administration went on a social media spree with ads specifically targeting them. The advertisements, one of which featured the President and the First Lady at the Taj Mahal, along with accompanying text which read, "Indian Americans are titans of business, masters of the arts and innovate technology like few others. "Your contributions have strengthened our culture and economy. I will always fight for YOU!"

Trump's outreach was special given that the president has rarely strayed beyond his white, Christian-evangelical base. Democrat presidential candidate Joe Biden and his running mate Kamala Harris who is of Indian origin, have also not been slow to embrace the community. On his official website Biden released his agenda for the Indian-American community which included – stemming the rising number of hate crimes against the community, ensuring security for places of worship, giving favourable credit loans to small business owners- a number of whom comprise Indian-Americans. This targeting has continued on Twitter with recent social media ads in the run-up to the polls.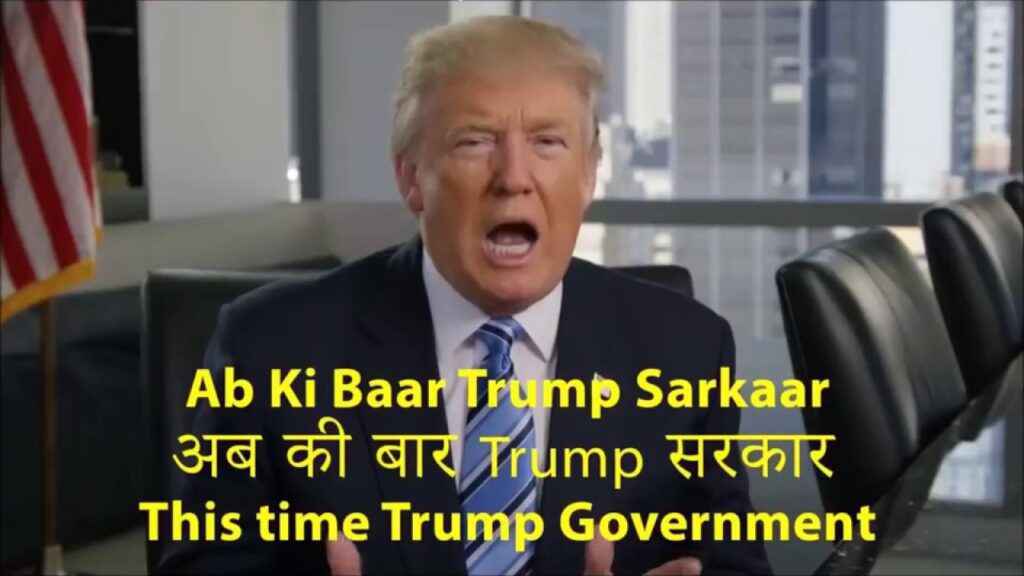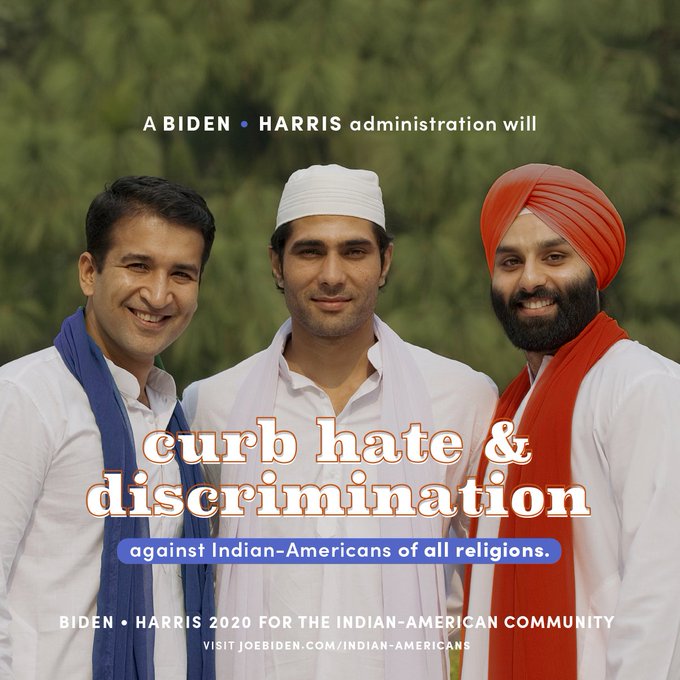 But why Indian Americans in particular? The reasons are many but a major one is the push by Indian-Americans themselves in the corridors of power. From a lone Bobby Jindal once upon a time, Indian-Americans have branched out to have key representatives on both sides of the political divide, such Nikki Haley and Kamala Harris to key back room strategists. The reluctance that the earlier generation had about entering politics has all but been erased in the new generation.
The other major reason is the turnout and loyalty factor. According to a survey called the 'Indian American Attitudes Survey' [IAAS] conducted in collaboration between the Carnegie Endowment for International Peace, Johns Hopkins-SAIS, and the University of Pennsylvania, the community has a high turnout when it comes to elections. It says there are 4.2 million Indian-Americans, 1.9 million eligible voters with 1.4 million of these 1.9 million likely to vote, a figure that is more involved than most immigrant and naturalised groups. With regard to Kamala Harris, the survey also states that the majority of its respondents say the 'Kamala' factor has made them more likely to go out and vote. They have not specified for which party though
The high turnout holds good news for the Democrats with the survey projecting 72 percent of Indian-Americans favouring Biden, 22 percent Trump. This is not a surprise given that Indian-Americans have been traditionally voting Democrat. In this election, Milan Vaishnav, Director, and Senior Fellow, South Asia Program, at the Carnegie Endowment for International Peace points out that while Indian-American Trump supporters have lauded his handling of the economy, there are not many positive takeaways for the US president. "One of the biggest surprises for me was how low a priority, Indian-American respondents awarded to India-US ties as a factor in voting. Mostly the issues they were worried about were tackling the economy, immigration and Covid-19. As far as Trump specifically is concerned, Indian-Americans are worried about his attitudes towards minorities and his catering towards Christian evangelists which they feel excludes them."
Such an attitude may be crucial in the swing states. Though Indian-Americans are by and large concentrated in places such as New York and California, places where their votes are unlikely to make much difference, the real battle will come in the swing states which include Michigan, Wisconsin and Pennsylvania. These states were won by Trump in 2016 by minute margins of 10,704, 46,765 and 22,177 votes. Add up the fact that the Indian-American population is 125,000 in Michigan, 156,000 in Pennsylvania and 37,000 in Wisconsin. Granted, not all of them may turn out. But given that historically they do then it becomes clear why suddenly everyone is willing to go the extra mile for the community. It also becomes clear why Kamala – whether the Democrats win or lose – will be a key factor in this election.
The big question remains post-election. While with a Republican government under Trump one expects it to be business as usual, how would the new government – should it be a Democrat one – affect relations with India and Prime Minister Narendra Modi. According to Vaishnav, the respondents are politically divided on the issue. He states that though the survey shows that many believe there is a bipartisan consensus in the US about India, the majority of Indian Americans believe the Democrats do a better job of managing India-US ties, while the few who vote Republican hold more favourable views of the prime minister and believe personal chemistry between the leaders is essential to furthering ties. So clearly, if this poll and other recently held polls like it are correct, Trump may find that touting his relationship with the prime minister may not be enough in winning him the Indian-American vote.