Russia Ties Intact But China Challenge Boosting India-U.S. Partnership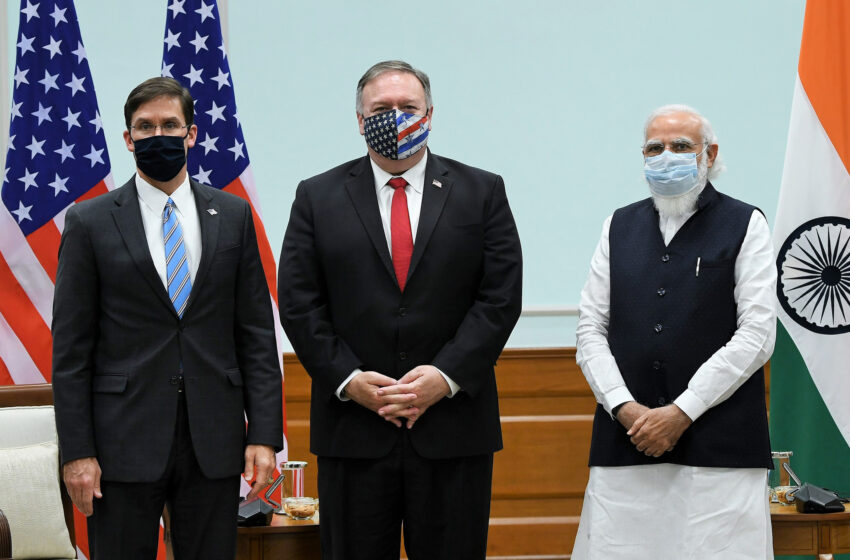 NEW DELHI: The annual Modi-Putin summit looks increasingly unlikely, given the pandemic. It is Putin's turn to visit but the Russian leader is rarely known to step outside his Kremlin residence and it seems most of his meetings are virtual affairs. Given that, there could be a bit of a risk for Putin to fly out to India for a summit when the virus continues to surge.
A virtual summit, while convenient and safe, may not enable the kind of frank exchange of ideas. As an Indian diplomat pointed out: "There's only so much possible during a virtual summit and much may remain unsaid."

Putin may have sought a briefing from Modi on the India-U.S. 2+2 dialogue. That summit is seen as having pushed forward the bilateral relationship, with the agreement on geospatial cooperation, BECA, opening the doors to a major qualitative expansion of the India-U.S. strategic military relationship.
This could imply a dilution of the India-Russia relationship at a time when Moscow leans on China to take on the United States. Indian diplomats may say that is not the case: Russia is a permanent member of the UN Security Council, a nuclear weapons power and a major source of energy and strategic technologies, so India does not see any lessening of Russia's importance.
India continues to remain dependent to the extent of about 50-60 per cent on Russian military equipment. "There is a kind of appropriateness of Russian weaponry when you consider terrain and warfare conditions," says P S Raghavan, former ambassador to Moscow. "If we delink from Russia, what happens to all that legacy equipment?"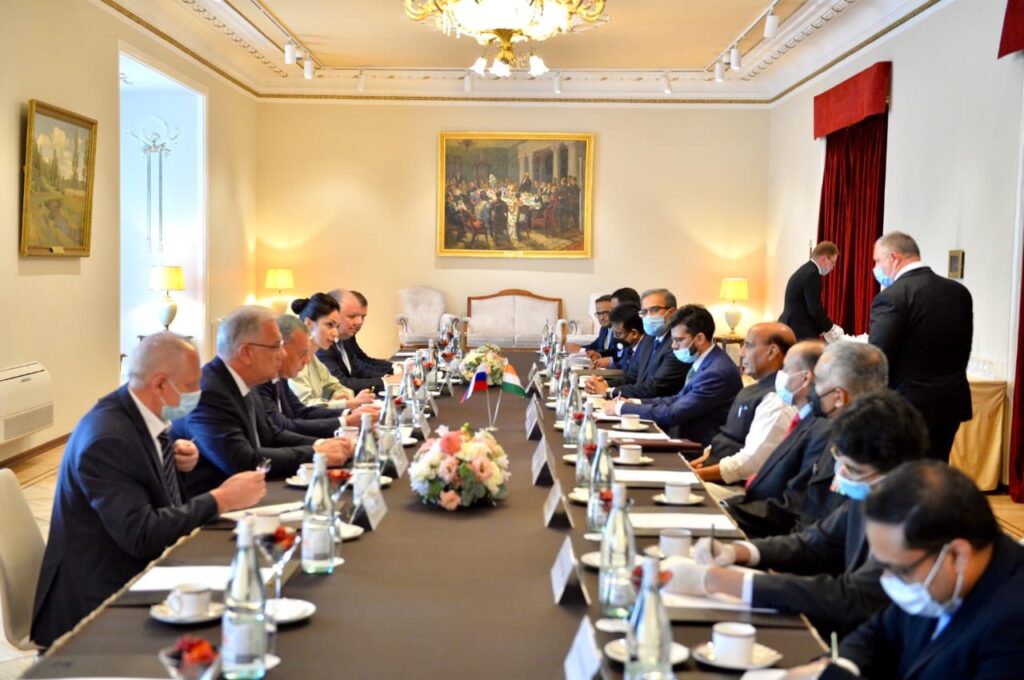 Deals continue to be made for military equipment. Defence Minister Rajnath Singh has already made two visits to Moscow (in June and September), wish lists in hand. The precise content of those lists is not known but sources told StratNews Global it would have been about making up shortfalls in certain types of ammunition and replenishing other stocks.
There's speculation about India's interest in the Russian Sprut light tank for use in the Himalayas. Currently, the T-90 and T-72 tanks are deployed there but these are deemed too heavy for that terrain. Only limited numbers may be acquired since the DRDO has apparently been given the green light to come up with a light tank design based on the BMP chassis.
There's no clarity on two projects: differences over making the AK-203 rifle in a joint venture in Uttar Pradesh are still to be resolved. Clarity is also required on the plan to build the Kamov-226T helicopter in India. Both projects appear mired over the indigenous content and the cost. In the case of the former project, local lobbies also appear to have got into the act, questioning the need for it when 'atmanirbhar' (self-reliance) is all about investing in local strengths.
"The energy relationship is doing well as we are buying more oil from Russia," says Raghavan. "We have contracted to buy up to two million tonnes this year alone." A long-term agreement on oil is expected to be signed this year.
Nevertheless, Russia is a declining power, defeated in the Cold War by the U.S. and now playing second fiddle to China's $13 trillion economy. It cannot provide the kind of strategic leverage to take on Beijing that a partnership with the U.S. gives India.