Quad Joint Statement: Reading Between The Lines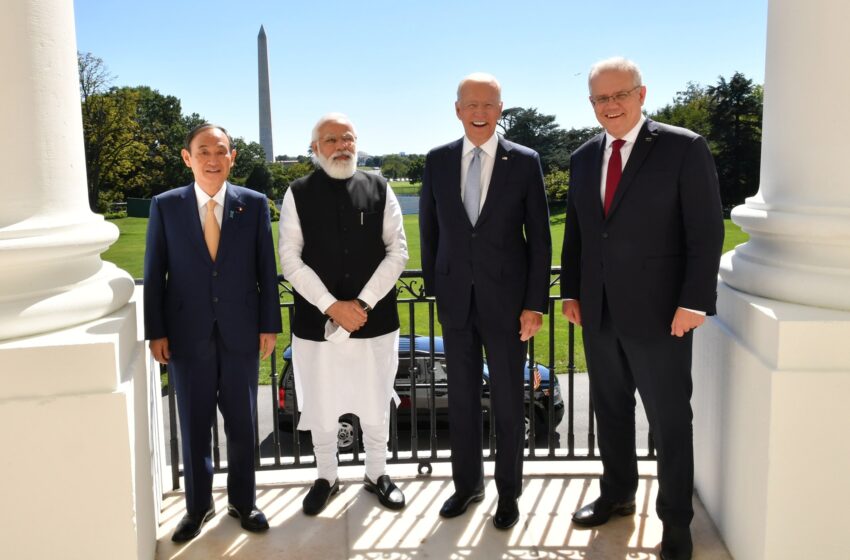 NEW DELHI: For a grouping that has never issued a joint statement, the one produced at the end of the first Quad leaders summit in Washington DC, appeared to make up for the earlier absence. It struck all the right notes, whether on "free and open Indo-Pacific", the "rules-based order" and "Asean centrality. " Nothing there to quibble about. And of course, there was no reference to China although Beijing's reaction made it clear it had seen through the subterfuge, but that later.
This statement had something for every Quad member. There was a reference to North Korea kidnapping Japanese nationals in the 1970s, and to denuclearize that country, so Tokyo had reason for satisfaction. India was kept happy with the ringing declaration that "Afghan territory should not be used to threaten or attack any country or to shelter or train terrorists, or to plan or to finance terrorist acts."
Even more, the statement denounced the use of "terrorist proxies" and the importance of denying any logistical, financial or military support to terrorist groups which could be used to launch or plan terror attacks, including cross-border attacks. (Of course the caveat here is given the US lack of interest in Afghanistan any more, Japan and Australia geographically distant, how and what action will be suited to words is not clear).
For that matter, with AUKUS now the new soldier boy in the Indo Pacific, it's a little moot why the Quad statement said it would "bolster security and prosperity in the Indo-Pacific and beyond." But government sources said security matters would continue to be discussed at Quad meetings as will the ongoing programme of military exercises.
India has even greater reason for satisfaction. The Quad Vaccine Partnership has delivered more than 79 million doses so far, and with the target of 1.2 billion doses, more production is coming online in India with the Biological E manufacturing facility. The statement also noted India's announcement that it will resume export of Covid vaccines from October. Science and Tech cooperation in clinical trials and genomic surveillance will boost India's domestic efforts. A tabletop exercise next year will generate ideas for handling future pandemics.
The Quad Fellowship, which will provide 100 scholarships every year in STEM studies for the members, is expected to be made use of largely by India.
To the one frequently asked question, why does the Quad "pussyfoot" around China, never mentioning it by name when it is the main spoiler in the room? The reason, as a government source put it, is what end naming China would serve? Will it alter Beijing's behaviour? Unlikely. And after naming it what happens next?
Look at China's reaction despite no mention of it in the joint statement. It would "find no support", was the first broadside from Beijing followed by a longer one. Foreign ministry spokesperson, Zhao Lijian said. "China always believes that any regional cooperation mechanism should not target a third party or harm its interests. Seeking exclusive closed cliques against a third country runs against the trend of the times and aspirations of countries in the region. It (the Quad) will find no support."
It was left to the state-run Global Times to say what its government would not say, that, "although the leaders of the four countries did not mention China and were trying to play down disputes with China, the entire agenda and all topics in the summit focused on China. It is an initiative that aims to incite disputes and confrontation under the banner of cooperation especially in the Western Pacific."
China has no illusions about the Quad even after the formation of the AUKUS. They are different organisations with different goals, but those goals are targeted to undermine and diminish China in the long run.