Key Issues And Concerns For India As Quad Ministerial Opens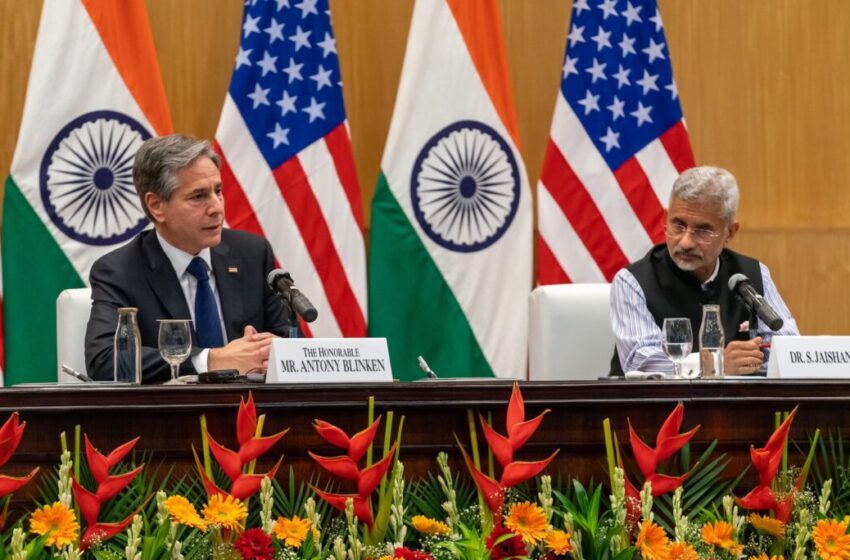 NEW DELHI: As External Affairs Minister S Jaishankar travels to Australia for the fourth in person Quad ministerial, the members may need to address some key questions. How do they see the Quad going forward? The Malabar exercises took place under the aegis of the Quad but what will the grouping do next? Will it be institutionalised? Will there be a secretariat?  That apart, two key developments are relevant to India.
"The US has increasingly been mentioning 'incursions into India' in key reports such as the Pentagon report on China last year," notes former diplomat Anil Trigunayat. "India would certainly want this trend to continue to put pressure on Beijing. The Quad meeting will be a good opportunity to push this forward."

The other is the US State Department making it clear that Ukraine and China would be up for discussion.  "The discussion will relate to the challenges that China poses to those values and to that rules-based order in a number of sectors, said Daniel J. Kritenbrink, Assistant Secretary Bureau Of East Asian And Pacific Affairs adding that "for the world's key democracies, I think it will be natural for them to address all of the important issues of the day, and I'm sure Ukraine will be one of them, given the seriousness of the issue and the threat it poses to the rules-based global order"
While any discussion on China is seen as helping India, some analysts believe that on the issue of Ukraine, this country would need to tread carefully.  But the security component of the meeting is no longer about containing China alone but also Russia.
"Washington's Indo-Pacific strategy is poised to advance its 'dual containment' of China and Russia. The Indian leaders travelling in the QUAD bandwagon ought to know that they are also being drawn unwittingly into the US' dual containment of China and Russia," says former Ambassador MK Bhadrakumar in an article.
Others agree that India is walking a tricky slope when it comes to Ukraine. Unlike the other nations – US, Japan and Australia have called for action against Russia should it invade Ukraine – India has released relatively anodyne statements so far calling for peace in the region. There may be pressure on New Delhi to change its stance here.
In fact, there is a view that the US definition of the Quad as an "informal grouping of like-minded democracies who share many interests, principles, and values" is a vague one and New Delhi must ask harder questions of itself as to what it wants from the grouping.
"The US, Japan and Australia have strong defence partnerships with each other. All three nations are hostile to China so being together in the Quad makes sense for them. India does not have security relationships with any of these countries, it can manage the China issue on its own and it doesn't need the Quad to discuss technology transfers etc. There are other forums to do that," says former diplomat Talmiz Ahmad.
Jaishankar may be looking for support to push forward the 'Mega Quad' vaccine initiative announced in March 2021.  It called for India to produce one billion doses of the Covid vaccine for the Indo-Pacific region with financial assistance from the US and Japan and logistics being provided by Australia. Little has been heard of the initiative since then, say sources, therefore the need to push hard.
India needs to work with like-minded countries to reduce its economic and technological dependence on China. For instance, it must work to end Chinese dominance on rare earths (China currently has 60% of the world's rare earths) It must also work to reduce its reliance on semiconductors from China. "A few years ago, China reduced the supply of semiconductors and our automotive industry was hit. We need to work with like-minded countries to ensure alternative supply chains," says Trigunayat.