Joe Biden Will See India As Friend & Partner But His Focus Is Domestic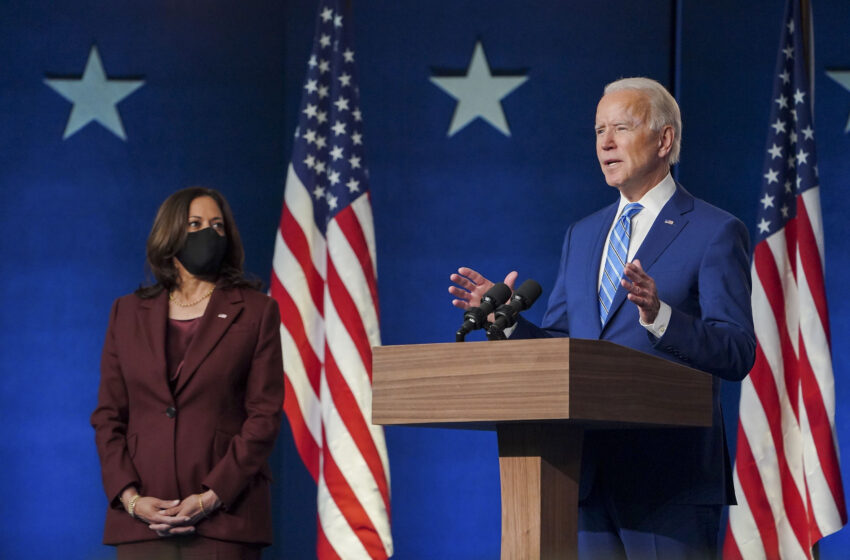 NEW DELHI: As Joe Biden edges closer to the magic mark of 270 and the presidency, there's speculation about whether India-US ties could see a sharp turnaround from the heady days of "Howdy Modi" and "Namaste Trump". Some warn of heat on the J&K front, pointing to Kamala Harris's remarks on India removing the state's special status, not to mention the contentious CAA.
Batting for the government, Foreign Secretary Harsh Shringla told an audience in London earlier this week that, "I have seen the bipartisan support that we enjoy in the US, which will only get stronger. Irrespective of the administration, whether it is continuity or change, the relationship will get stronger. We have developed today what we call a Comprehensive Global Strategic Partnership. We are cooperating across the board on areas that are of mutual interest to both our countries."
Shringla was stating the factual position: there is bipartisan support for India across the political divide in Washington DC and Biden is committed to the strategic partnership with this country more so vis a vis China. During a virtual address to the Indian-American community two months ago, Biden spelt out his position: "The US and India share a strong interest in a rules-based Indo-Pacific region, where no country including China threatens its neighbours with impunity."
Arun Singh, India's former ambassador to the US, believes that even if a Biden administration raps this country on Kashmir or human rights, "it will be done in the spirit of friendship and also because they hold India to a higher standard."
In other words, Biden will be pragmatic, driven by a keen sense of where America's interests lie. Not to forget, this man was a strong proponent of the nuclear deal. But that said, India does not figure at the top of the US political and economic discourse. India never figured in the US presidential debates.
Biden's focus will be largely internal, seeking to get to grips with the pandemic which has killed over 200,000 of his people and heal a nation bitterly divided over race. The trade war with China will be another priority and contrary to what some may believe, Biden may not seek to go back on some of the tough action Trump has taken especially in curbing Chinese tech majors. Biden is expected to reach out to European/NATO allies and seek to strengthen international institutions. He is expected to return his country to the climate change negotiations.
On Iran, it's not clear if he will have the political clout to restore the multilateral agreement that put some restraints on its nuclear programme. India would appreciate some easing of US sanctions on Iran's oil exports but the road ahead is uncertain.
An early Biden-Modi summit may not happen although they could meet at multilateral gatherings. One thing is for sure: many will miss the personal chemistry that Modi and Trump displayed to the world.