Jaishankar's U.S. Visit: Both Symbolism And Substance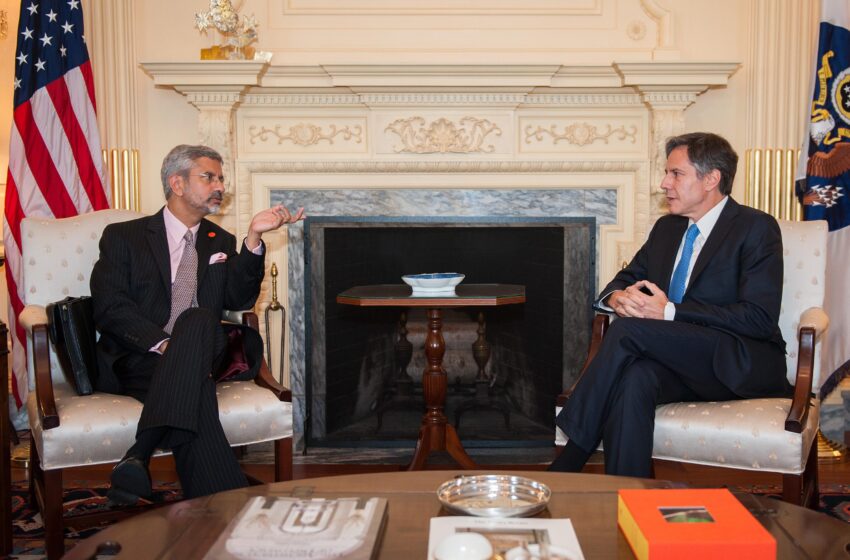 NEW DELHI: External Affairs Minister S Jaishankar continued his "in person" contact with the Biden administration with his long-awaited official visit to the US. The visit which is the first by Jaishankar to the US since President Joe Biden came to power will see a number of key meetings take place. Jaishankar's first appointment in Washington DC would be with his counterpart Antony Blinken, followed by National Security Adviser Jake Sullivan. Would President Biden 'drop by' for an informal exchange during either meeting? "We don't know but it has happened in the past," said a former diplomat.
A presidential 'drop by' is great in terms of optics and sends a politically positive signal from the highest level of the administration. This is important when India's proximity to the previous Trump administration may still rankle among some Democrats. If it doesn't happen little is lost given that Biden and his top officials share a generally positive view of India. The administration was criticised for its initial tardy response to the Covid surge in India, but one could say it has more than made up for that.
The Indo-Pacific and the Quad would be major points of discussion, and the two sides can be expected to review the progress in terms of diversifying supply chains away from China.
Afghanistan and the US withdrawal would be another point of discussion, the diplomat noted, indicating that Jaishankar may seek clarity on some recent developments. Last week's meeting between Pakistan's NSA Moeed Yusuf and Jake Sullivan has triggered speculation about a deal involving a US base, maybe Shamsie in Balochistan or Jacobabad in Sind.
"That would work for the US since it would need facilities there to provide some insurance to the special forces and private armed contractors who are expected to remain in Afghanistan for some more time," he said. "The US also thinks it will lock Pakistan into backing its moves in Afghanistan. For Pakistan, it will mark some kind of a return to an old relationship and give it some leeway in terms of dealing with the Taliban."
There could be opposition from political parties, even some of the jihadi groups, but what the Pakistani army wants it generally gets. The Chinese may not object since they know their influence and hold in Pakistan goes far deeper than any American influence. More important, so long as the US entry does not affect their interests in the CPEC or the BRI, they may have no issues.