'Jagmeet Factor' Could Be Key To Canada's Election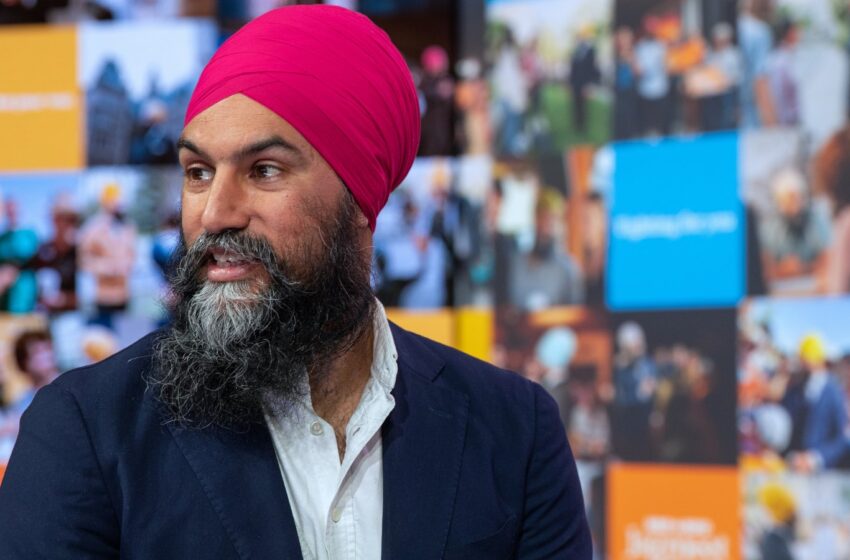 NEW DELHI: India faces the distinctly uncomfortable prospect of a Sikh with Khalistani leanings playing kingmaker in Canada if Monday's election does not result in a party with a majority. To be sure, Jagmeet Singh of the National Democratic Party is not an unknown quantity, given his support for the Liberal Party government of Prime Minister Justin Trudeau. But that's the point: ties with the Trudeau government have been frosty over Jagmeet backing self-determination for Sikhs in India and his vocal support for the farmers agitation, though to be fair Trudeau and every other political party leader in Canada have voiced their support for the farmers
Dr Harinder Sekhon, an academic who has specialised on US and Canadian affairs, believes that Jagmeet's importance is exaggerated as he will primarily be relying on the Sikh vote. "Jagmeet's power base is in British Columbia which has the highest concentration of Sikhs. But this power base is divided because Trudeau has the highest number of Sikhs in his cabinet, something the community is not likely to forget. How he can hold and retain his base still remains to be seen."

The "Jagmeet" factor aside, the bigger question from New Delhi's point of view arises as to how the India-Canada relationship can be brought on track. The strain in the relationship was very evident in 2018 when Trudeau came on a seven-day-long India visit. India, which already had a perception that the Canada Prime Minister was sympathetic to the cause of Khalistan, was further incensed when convicted Khalistani terrorist Jaspal Atwal was invited to two official events in Mumbai and Delhi. While the Canadians stated that this was a "security lapse" and in no way represented Trudeau's "united one-India" policy, the damage was done. Trudeau was largely snubbed throughout the visit and since then relations have become worse.
Sekhon, who has studied the phenomenon closely in Canada, believes that India needs to see this in context. "While all actions must be taken against separatists one must realise and recognise that the Khalistan cause is finished. Overseas Sikhs raise slogans because of gurudwara politics and for political brownie points. Let's also not forget Canada has as much reason to crack down on terrorism as India does as the Air India Kanishka flight originated from Montreal."
Sekhon believes that Trudeau is relying on his personal charisma to woo the electorate. "Trudeau is taking a political risk, but he feels that there is enough goodwill amongst the people for him to win an outright majority. The ability to give people unemployment benefits throughout the pandemic and the rollout of vaccines – despite initial hiccups – makes him feel comfortable enough to think he can win."
Trudeau's optimism may not be shared by the electorate. According to a recent seat projection conducted by the Innovative Research Group, Trudeau's Liberal party will win 148 seats down from the 157 seats it currently has in the 338-seat legislature. The main Opposition, the Conservative party headed by Erin O'Toole is projected to win 112 seats down from 121 seats in 2019, leaving Jagmeet Singh the biggest gainer: his party is expected to win 42 seats, almost double the 24 he won in 2019. So even if Trudeau doesn't return, it seems Jagmeet will.