Iran Provokes, U.S. Allies Nudge: Will Biden Bite N-Deal Bullet?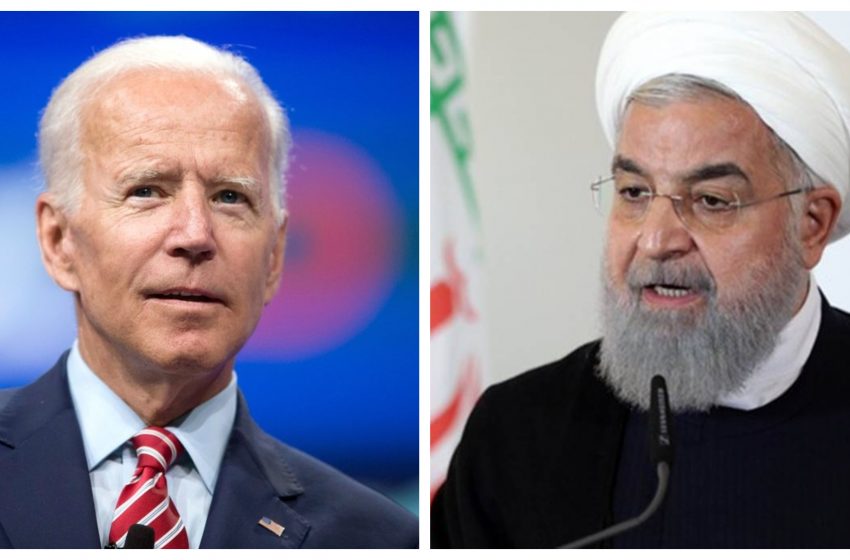 NEW DELHI: Recent remarks by US Secretary of Anthony Blinken seems to have caught Tehran off guard. In a recent interview to a television channel, Blinken not only stated that Iran was a few months away from acquiring a nuclear weapon but also that the recent removal of restraints by Tehran was something that Washington was viewing with great concern.
"Having a weapon that they can actually detonate and use is another. And so there has – there's a timeline that's probably different for that. But the bottom line is they are getting closer to the point where they would be either a threshold nuclear power, or actually a nuclear power. And that is profoundly against our interests."
Blinken's remarks are interesting because they come at a time when great pressure is being amounted on the United States to modify the JCPOA. The latest statesman to propagate this proposed "new deal" has been French President Emmanuel Macron. A supporter of normalisation of US-Iran ties, Macron was believed to have worked hard behind the scenes to arrange a meeting between Presidents Donald Trump and Hassan Rouhani in 2019. However, in what is being viewed an anti-Iran move the French president has insisted on Saudi Arabia being party to any new deal between Iran and the United States
"Negotiations with Iran will be very strict and it will be necessary to include our partners in the region in the nuclear agreement, including Saudi Arabia," Macron said warning that "the time remaining to prevent Iran from acquiring a nuclear weapon is very short."
Given that Tehran has been leaning on parties such as Russia and the EU who were believed to have played an important behind the scenes role in the JCPOA, Macron's remarks will have come as a blow. Iran's Foreign Minister Javad Zarif recently visited Moscow where he held talks with his Russian counterpart Sergei Lavrov who has assured him of Moscow's full support. Zarif has also reached out to the EU to ask them to be the bridge by which the US and Tehran could talk on a possible return and compliance with the JCPOA.
The problem remains as to who will take the first step. And that Iran-watchers say is what Saudi Arabia, UAE and Israel are counting on. By their renewed insistence that they should be a party to US-Iran deal they are hoping to push negotiations for a deal beyond June when the Iranian elections are to be held.
Nationalist sentiments already running high suggests that if Rouhani gets nothing, he could be replaced by a more stridently anti-US figure such as former president Mahmoud Ahmadinejad which is likely to scuttle all chances of negotiation. The order passed by the Majlis to remove all access of IAEA inspectors to the country's nuclear facilities by February 21 is another trigger likely to heighten anxieties further should some talk of rapprochement not be reached.
Then there is the case of Israel. The bomb blast outside the Israeli mission in New Delhi, purported to be the work of Iranian agents – Tehran denies this – has heightened anger among Israel's top brass and a call for action. This was revealed in an address made by Lt. Gen. Aviv Kochavi, chief of the Israeli Defense Forces on January 26 where he stated that Israel has already put in place further "military options" in addition to the existing ones.
The timing of the remark could not be more definitive given that the US CENTCOM chief General Kenneth McKenzie was landing in Tel Aviv a few days later for his first working visit. The unspoken message from Tel Aviv to Washington could not have been clearer: back off.
Such signalling though would certainly have been expected by President Joe Biden and though Washington is revealing nothing Iranian analysts such as Ambassador KP Fabian do not rule out the possibility that Biden's behind-the-scenes talks with Tehran may have begun even while he was president-elect.
"'Biden must say the US will go back to a 'rules-based international order' which includes rejoining global institutions and honouring its international agreements under which the JCPOA can come. If he focuses too much on the ballistic missile reduction programme that will make moving forward much more difficult."