India Pushing The Curve On Climate Change, Says Kerry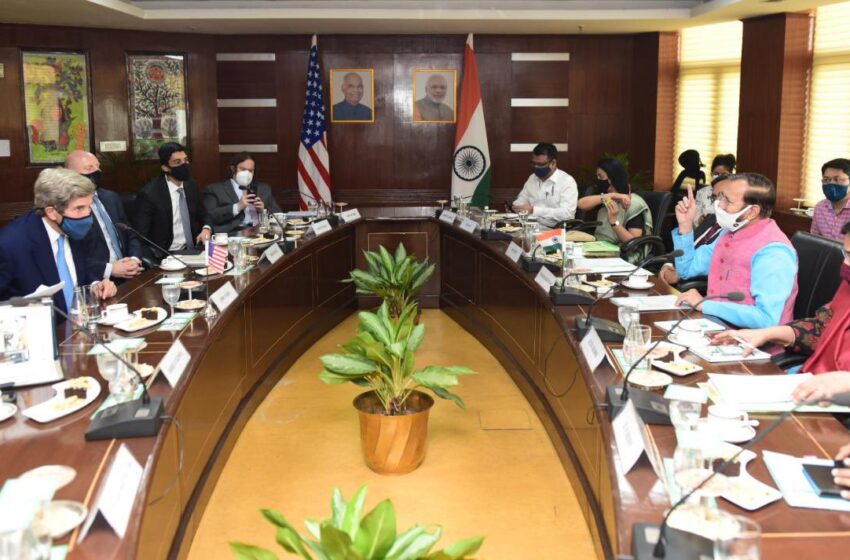 NEW DELHI: On the second day of his four-day visit to India, America's climate czar John Kerry described India as a major player on a global stage. "Decisive action now in partnership with the rest of the world will determine what this transformation will mean for all generations to come."
The praise came with a blunt offer: "Our two nations, the world's biggest democracies have a great deal to gain by joining hands and global leadership to confront climate change now. We must do this."
Praising India for "pushing the curve" on climate change and the showcasing of its "world leadership" in the field of solar energy through assuming leadership of the International Solar Alliance (ISA) Kerry subtly emphasised the need for further change by stating the U.S. was here to "support" New Delhi.
"India has an advantage that we didn't have in the U.S. as we were developing. Not just decades of scientific and technical advances, you also have the U.S. as your friend and partner. We are here to support you on this path to a sustainable future."
Kerry's sales pitch has a hard edge to it: More than 50 nations have announced deadlines by which their net carbon dioxide emissions will be zero. The U.S. has set 2050, China has set 2060. India is yet to make any such declaration and the dominant mood in the government is against it. India's grouse is that the developed world has yet to make good on its commitment of $100 billion in climate financing every year until 2020 for poorer nations, a date which is now past.
Although the U.S. is talking of green financing, India would like to see some hard deliverables and it's not clear if Kerry has made any such offer. But U.S. President Joe Biden also seems in a great hurry, wanting to ensure a successful climate summit later this month to which Prime Minister Modi has been invited. The summit is expected to endorse the new zero emission deadlines.
It remains to be seen if in the next two days, Kerry comes forward with proposals that meet India's demands.