Does The 'Don' Hold A Trump Card?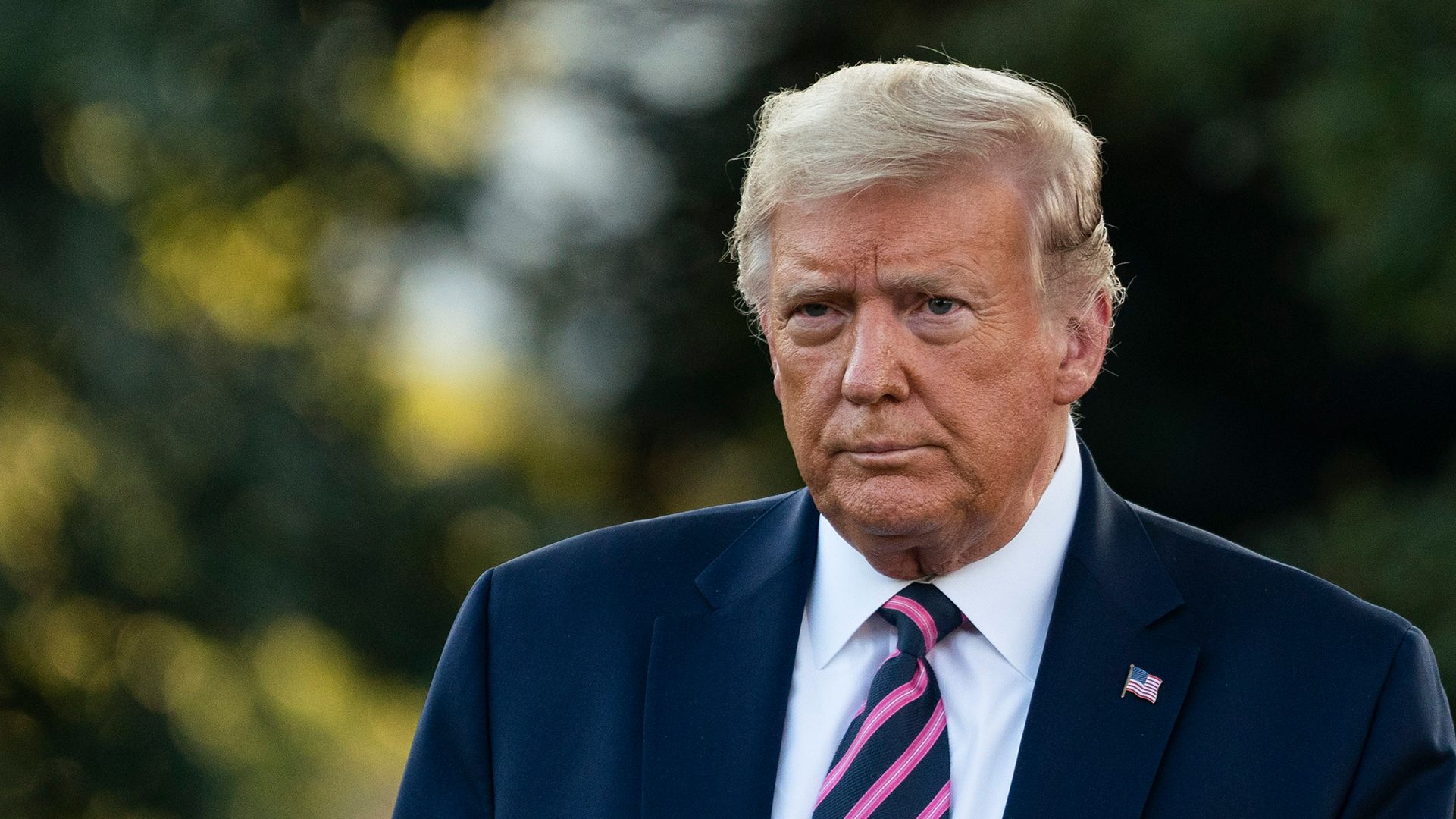 Attempting to prevent the peaceful transfer of power. Inciting the attack on the US capitol on January 6, 2021, in which four people died. Illegally retaining and hiding classified documents after leaving the White House. Paying 'hush money' to former lovers just before the 2016 elections. Multiple charges of sexual assault and harassment Attempts to overturn the 2020 presidential election results in Georgia. Copyright infringement. At least 34 felony counts of falsifying business records. Several charges of tax fraud. A ponzi scheme involving a multi-level parking lot….
The list of indictments and accusations against former US President Donald John Trump grows longer each day.
But despite holding the dubious distinction of being the only president who's been impeached twice, the man who might actually face multiple jail terms if found guilty of the criminal charges pending against him is a clear frontrunner for the 2024 Republican White House nomination.

"Trump is a good example of extreme political and social polarization in America today. People either love him or hate him. His supporters identify him as a victim because they themselves feel left behind and victimized by the system," says US-based columnist Seema Sirohi.
"Those who despise him do so for obvious reasons— his misogyny, his penchant to break the rules, his narcissism and his unlimited capacity to distort facts and dominate the discourse. Republican leaders don't quite know how to handle the Trump phenomenon. If they don't defend him, they are deemed 'traitors' by the MAGA (Make America Great Again) crowd. If they defend him, they lose moderate Republicans and independents," she adds.
"Despite everything that's happened to him (and in part because of everything that's happened to him!) Donald Trump is almost certainly going to be the Republican nominee for president. To the rest of the world and to right-thinking (as opposed to right-wing) Americans,  everything that Trump has said and done is disqualifying. But for the majority of the Republican party, these are attractive qualities that will lead him all the way to the nomination," concurs Sree Sreenivasan, CEO of Digimentors and cofounder of SAJA, the South Asian Journalists Association.
As Sirohi points out, Trump could run for president from behind bars, and there's an ancient precedent. Socialist Party nominee Eugene Victor Debs made his fifth –unsuccessful– run for president in 1920, while serving a 10-year sentence for encouraging resistance to the draft for World War I.
But the US Department of Justice is probably burning the midnight oil trying to figure out what happens if Trump actually wins the presidency from jail, because there is no precedent for that. But Trump, being Trump, has already declared that if elected, he can, and would, pardon himself after being sworn in.
While no former president has ever been arrested, Ulysses S. Grant was reportedly arrested in 1872 for speeding in his horse carriage in Washington while serving as the 18th president of the US, and let off following a princely fine of $ 20.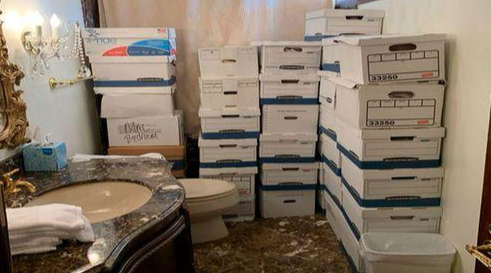 Although the list of various disparate charges against Trump are long and varied, the two main ones involve his payment of $ 130,000 to porn star Stephanie A. Gregory Clifford, better known as Stormy Daniels, just ahead of the 2016 Presidential elections, as 'hush money' to stop her from discussing an affair she reportedly had with Trump way back in 2006.
Trump's then lawyer turned nemesis, Michael Cohen, testified that he had paid Daniels the money at Trump's behest. More than the sordid affair itself, it raised questions on whether Trump had misused campaign funds to make the payments. Apparently, in order to repay the money given to Daniels, Trump had paid a Cohen a retainer from a trust and described them as legal fees.
Following years of investigations, a Manhattan grand jury voted to bring charges against Trump in the case on March 31. According to the indictment, "The defendant Donald J. Trump repeatedly and fraudulently falsified New York business records to conceal criminal conduct that hid damaging information from the voting public during the 2016 presidential election."
New York City District Attorney Alvin Bragg cites two other cases to bolster the state's case against Trump. One involves a doorman who said Mr Trump had a child out of wedlock, and the other a former Playboy model who claimed she too had an 10-month long affair with Trump, also around 2006.
Apparently at Cohen's behest, The National Enquirer, a weekly tabloid which also has editions in London, paid $30,000 to the doorman, and $150,000 to Karen McDougal in August 2016 for exclusive rights to their stories, which never saw the light of day. In return, the magazine's then editor was invited to Trump's inauguration.
The Federal Election Commission, however, ruled that the "payment to Karen McDougal to purchase a limited life story right (of Karen McDougal) combined with its decision not to publish the story, in consultation with an agent of Donald J Trump and for the purpose of influencing the election, constituted a prohibited corporate in-kind contribution," and imposed a fine of $187,500 on the publishers. The magazine's ownership has changed hands since then.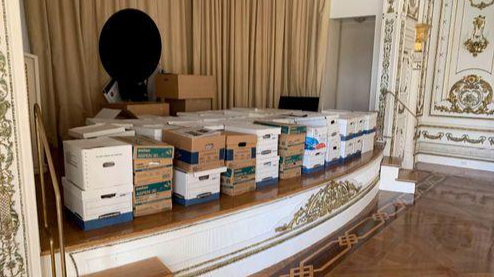 All this however, pales before the other indictment of Trump for removing and retaining top secret classified documents whose "unauthorised disclosure … could put at risk the national security of the United States, foreign relations, the safety of the United States military, and human sources and the continued viability of sensitive intelligence collection methods."
All outgoing presidents are mandated to hand over documents relating to their term to the National Archives. Trump, who left office in January 2021, sent about 15 boxes stuffed with documents, many marked 'Top Secret', to the Archives in February 2022 at the latter's request. Officials who sifted through these for filing noticed unexplained gaps, and on August 8 that year, FBI agents armed with a search warrant descended on Trump's sprawling estate in Mar-a-Lago, Florida, which also houses an exclusive social club.
Hundreds of boxes of documents were found scattered across the club premises, including in a ballroom, a bathroom and shower, office space, his bedroom, and a storage room. And they reportedly included documents with highly classified details of America's nuclear assets, intelligence agents, as well as 'contingency plans' to invade Iran. Trump is also suspected of having shared a highly classified military map with a private political consultant without any security clearance.
In June, the Department of Justice indicted Trump and filed seven criminal charges, apparently under the espionage act, several obstruction charges, false statements charges, and a conspiracy charge. A trial is likely in mid 2024, well into the election season.
Trump, who's pleaded not guilty, has a breathtaking defence.
In a recorded interview to Fox News, he said all the documents found at his estate were declassified. Pressed to offer evidence, he said: "There doesn't have to be a process, as I understand it…You're the president of the United States, you can declassify just by saying it's declassified, even by thinking about it…In other words, when I left the White House, they were declassified."And this is a man who once held the office of what is often described as "the most powerful man in the world".
And hopes to do so again.
Related links: