Austin's Visit: India Likely To Seek Clarity On Indo-Pacific, Defence Deals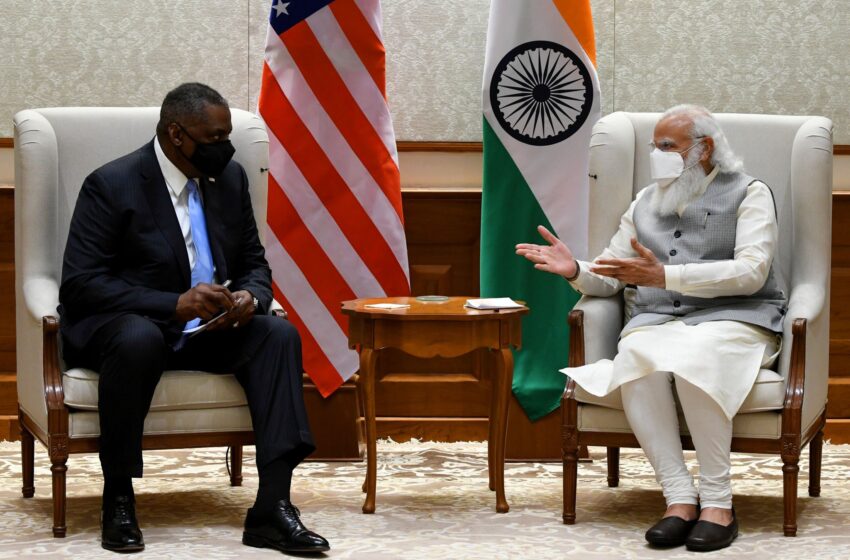 NEW DELHI: U.S. Defense Secretary Lloyd Austin has begun intensive consultations with Indian leaders within hours of landing in Delhi on Friday evening. His visit is taking place days after the first virtual Quad summit of heads of government, to be followed by a "physical" summit later this year.
But India does not share the U.S. preference for "securitizing" the Quad, in the sense of giving it a more overtly military role. This divergence has to be carefully handled and an understanding must evolve. Like it or not, India has a disputed land boundary with China, and as a source pointed out, "India faces a continental challenge from China which none of the other Quad members does. Our Quad approach has to be carefully calibrated."
The sources said India is likely to seek clarifications from the U.S. on where it sees its role in the Indian Ocean. "While the U.S. has a presence in the Indian Ocean, it may lack influence given its focus on the eastern Indian Ocean," the source told StratNews Global. "The U.S. talks of empowering India which is fine but India is still some way from being able to handle the Indian Ocean on its own."
The rising profile of Chinese vessels, a product of "long sea legs" given their military base in Djibouti on the Horn of Africa, has added to India's concerns. Some help from the U.S. in this regard would be useful. In that sense, Austin's recent remarks about "advancing cooperation between our countries for a free, prosperous and open Indo-Pacific and Western Indian Ocean region," are seen positively. But India will have to be forthcoming with ideas and proposals.
One fact cannot be wished away: so long as a solution for Afghanistan remains elusive, the U.S. will need Pakistan. Therefore, expect a nuanced approach to the western Indian Ocean.
Defence cooperation looks good with India buying around $20 billion worth of U.S. military equipment and platforms. But as the source pointed out, "We look for technology from them while they look for sales from us, this needs to be balanced out."
The Defence Trade & Technology Initiative inaugurated in 2012 under the Obama administration, launched with the objective of enhancing defence production and trade by cutting red tape, has remained largely unrealised. Ten dialogues over the years and despite the formation of many sub-groups, the initiative is seen in Delhi as the U.S. using it to "fast track sole source contracts on major defence articles".
"The initiative is an immobilised baby which should be mobilised, unshackled," the source said, indicating that India will be carefully watching how the U.S. moves in this regard.
India is expected to push ahead with its plans to acquire 30 drones from the U.S. More assault rifles are being ordered for the Indian Army's infantry units from the U.S. firm Sig Sauer and many other acquisitions are on the cards. But the U.S. must note the political directive to India's armed forces: every year defence imports must come down by 10 per cent. If the U.S. does not help India with technology, there are others that will and local industry is also growing and acquiring sophistication.
Last point, Austin must send a clear signal to India on CAATSA (Countering America's Adversaries Through Sanctions Act). India intends to go ahead with the S-400 acquisition from Russia (also Kalashnikov rifles and transport helicopters). Imposing sanctions on India for buying from Russia would be a retrograde step. The U.S. cannot expect cooperation from India while sanctioning at the same time.