As US, Iran Move On Prisoners-For-Funds Deal, Opposition In Congress Mounts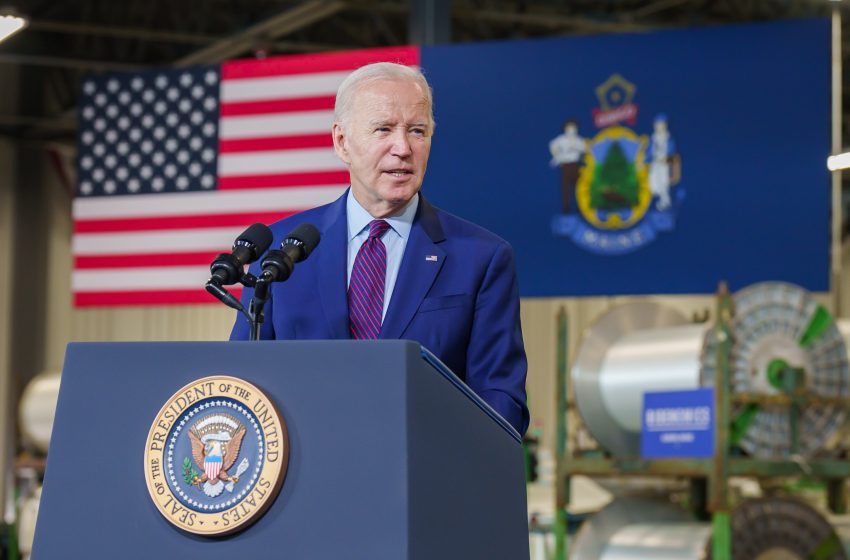 NEW DELHI: The Biden administration is inching forward in what some observers term as an "unspoken arrangement" with Tehran where five Iranian Americans will be released by Iran in exchange for $6 billion of Iranian assets frozen in South Korea. While neither Washington nor Tehran have publicly confirmed the tradeoff, White House spokesperson Adrienne Watson said negotiations remain "ongoing and delicate."
But the fact that the hostages have been moved to house arrest from Tehran's Evin prison, does suggest the tradeoff is happening.

"We will continue to monitor their condition as closely as possible. Of course, we will not rest until they are all back home in the United States. We will, therefore, have little in the way of details to provide about the state of their house arrest or about our efforts to secure their freedom," Watson said.
But Iran remains a contentious issue for Republicans as well as members of the Democrat party in the US. Clifford Smith, director, Washington Project in the Middle East Forum, a Philadelphia-based think tank, believes the Biden administration will face backlash on Capitol Hill if they do go ahead with the deal.
"In July, Senator Bob Menendez (Dem) and Senator Bill Hagerty (Republican) had come together to introduce the MISSILES Act which effectively states that Iran's nuclear programme remain subject to US sanctions even if Russia and China block UN restrictions on Iran in the UNSC. So, people in both parties are not likely to look too kindly at a programme which they will see as rewarding Iran for its behaviour," he said.
The Iran issue remains deeply contentious in Washington. Former President Obama almost had a "congressional revolt" on his hands when both Republicans and Democrats refused to back the JCPOA when it was put forward in 2015. Smith believes that the task for Biden has been made more complicated by the views of Senator Menendez who is "almost a Republican when it comes the issue of Iran." Being the chairman of the Senate Foreign Relations Committee, Senator Menendez is a powerful voice within the Democrat party and the Biden administration would have to take his statements into account should he publicly oppose it.
There is also the question of optics to consider. "If the Biden administration were to introduce this now, politically, it will be seen as a very risky move. Republicans are almost certain to attack them for what they will see as capitulating to Iran. Questions will almost certainly be raised on the timing of the deal given that elections are round the corner," he says adding that lobbying against the tradeoff is already taking place within Congress.
There is also Israel to consider. Prime Minister Netanyahu had claimed in 2018 that his personal pressure on then President Donald Trump had forced the latter to walk out of the JCPOA in 2018. Analysts believe the situation is completely different now. Former ambassador and West Asia expert Talmiz Ahmad believes Israeli politics is guiding the Biden administration towards this deal.
"Apart from the hostage tradeoff there are other contours of this unspoken arrangement to consider – the most significant of which is Iran agreeing to not enrich uranium beyond 60%. Such a tradeoff was deemed necessary by the US because the IAEA reported in February that uranium particles had been enriched up to 84% in Iran. This coupled with the fact that Netanyahu has shown no willingness to challenge or control members of his extreme right-wing coalition has worried Biden that Israel may do something irresponsible. Therefore, he reached out to Iran."
Ahmad argues that neither side has any expectations that the tradeoff will translate into something more formal, indeed he is not even sure that there is any will for it either in Tehran or Washington. "The US simply wants Iran to hand over the hostages and pump more oil which is already happening. Iran's oil exports have gone up from 400,000 bpd to 1.4 million bpd a day. They want Iran to do this to offset the supply cuts made by Opec+," he said.
While analysts believe the increased output by Iran is too small an amount to affect global oil prices, they do say that Washington may be using this move to create a rift between member nations of the international oil grouping. "Iran is exempt from Opec+ supply cuts so Washington would be hoping its example would encourage other member nations may be persuaded to break away. If they do, this would bring oil prices down, which would in turn hurt Russia."