Stake In Jio: Facebook Makes A 'Mark', What's Up For Data Privacy?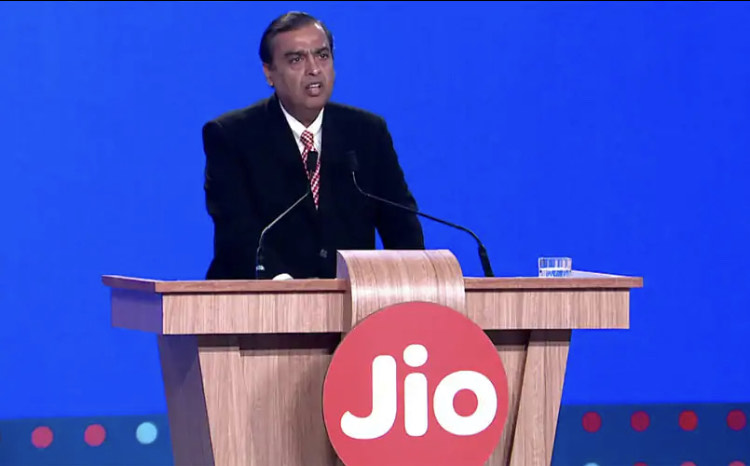 NEW DELHI:  Mark Zuckerberg had famously declared in 2019 that "the future is private." But data privacy or the possible lack of it is the big question on everyone's minds after Facebook inked a deal with Reliance Jio, the telecom unit of Reliance Industries Ltd (RIL) providing $5.7 billion (Rs 43,574 crore) for a 9.99 percent stake in the company.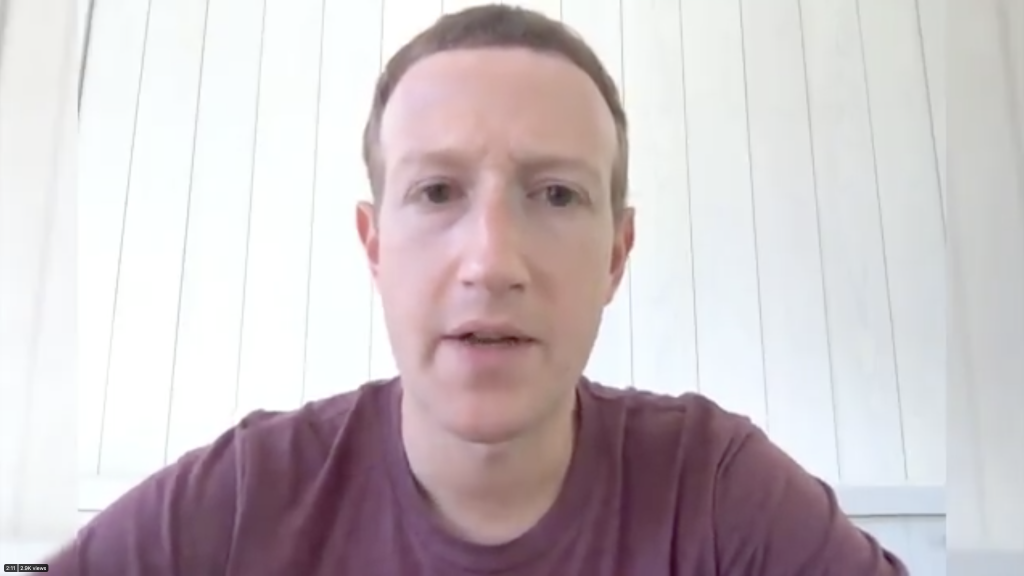 Will Facebook 'Influence' Reliance? 
Post the deal, Facebook said in a statement, "This investment underscores our commitment to India, and our excitement for the dramatic transformation that Jio has spurred in the country. In less than four years, Jio has brought more than 388 million people online, fuelling the creation of innovative new enterprises and connecting people in new ways. We are committed to connecting more people in India together with Jio."
Watchers of the digital media space say this deal allows Facebook to be the largest minority shareholder in Reliance Jio, and thus be privy to key decisions involving India's largest telecom company.
"A 9.99 percent stake is relatively small and we can rest assured that Jio and Reliance has control over its business. But at the same time Facebook's stake as a minority shareholder means it has a board seat at Jio. It will thus have intimate knowledge of the decisions taken by them," says Nikhil Pahwa, a digital rights activist and founder of the digital portal MediaNama.
Decisions and possible conflicts of interest regarding data privacy are certainly questions that will be asked of the social media giant, which will now be sitting upon an even bigger volume of data. Currently the social media giant has 328 million monthly users in India with 400 million WhatsApp users. According to latest figures, Reliance Jio has 388 million subscribers and a market share of 34 percent in the telecom sector.
Privacy Issues
The main issue is in the way Facebook's company WhatsApp processes data. The messaging service's end-to-end encryption has long been criticised by the Indian government and certainly the Competition Commission of India, which will be reviewing the deal and could demand details and safeguards.
Telecom expert and analyst Ravi Prasad believes that localising Indian data is one safeguard that must be put in. "The Data Protection Bill is pending before the parliamentary committee which makes it imperative that all data of Indians should be processed only on Indian servers. This is even more important since this venture is going to enter into e-commerce in a major way."
Changing The E-commerce Game
E-commerce is going to be the game changer in the deal between the two juggernauts. RIL chairman Mukesh Ambani has made no secret of the fact that he has been looking to target Amazon and Flipkart in the online business space. Now through his digital platform JioMart working in tandem with WhatsApp, it seems the dice has been rolled.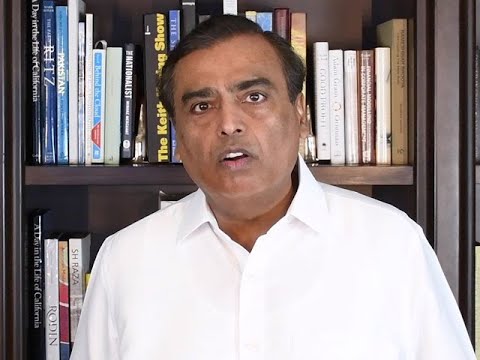 In a video statement announcing the venture Ambani said, "In the very near future, JioMart – Jio's digital new commerce platform, and WhatsApp – will empower nearly 3 crore small Indian kirana shops to digitally transact with every customer in their neighbourhood. This means all of you can order and get faster delivery of day-to-day items, from nearby local shops."
While Jio certainly has a strong base by which to target Amazon and Flipkart, the move comes as a win for Facebook too. The social media giant has been trying to promote WhatsApp payments but has been hampered by RBI guidelines since 2018. Now, it can finally enter into the space occupied by Google Pay and PayTM among others. On the e-retail side, while the competition is tough with adversaries Amazon and Flipkart (acquired by Walmart) having deep pockets and a head start in the India e-commerce market – some believe that in this Reliance Jio and Facebook could come out on top.
"JioMart, together with the huge subscriber base of Facebook and WhatsApp payments, is likely to be a big winner. Being a late entrant, they can study the flaws and mistakes of the incumbents Amazon and Walmart Flipkart," says Prasad.
Local Resistance
It's not all plain sailing though.  Trader groups such as the Confederation of All India Traders (CAIT) are opposed to all the big names entering this space.  For a long time now, CAIT has launched a campaign against online e-commerce incumbents Amazon and Flipkart and lobbied the government against them on issues of predatory pricing and deep discounting.
In a move that is likely to do further damage to Amazon, CAIT jumped into the digital e-commerce game by coming up with an e-commerce platform for local retailers and grocery stores on Friday. The announcement interestingly came a day after Amazon announced its new programme "Local Shops on Amazon" aimed at enabling local and small shops and retailers to sell their products online.
However, Amazon's loss may not immediately translate into Jio's and Facebook's gain. Protests have begun against the deal with organisations like the Swadeshi Jagran Manch claiming the Facebook-Jio deal is a more "dangerous threat" then posed by Amazon and Flipkart. How that pans out remains to be seen.
The China Factor
The Facebook-Reliance partnership gains all the more currency because of the "China factor". The Indian government's recent change in FDI rules means that severe scrutiny will come on FDI investments from neighbouring countries. Though the policy does not mention China or any other country by name the fallout will mainly be borne by Beijing.
Beijing has already strongly protested the change in India's stance regarding its foreign investment policy. The Spokesperson of the Chinese Embassy in India Counselor Ji Rong, stated that China's cumulative investment in India exceeded 8 billion US dollars, far more than the total investments of India's other border-sharing countries.
"The additional barriers set by Indian side for investors from specific countries violate WTO's principle of non-discrimination and go against the general trend of liberalization and facilitation of trade and investment," the spokesperson said calling on India to reverse its decision.
The China factor is all the more important, given the interest that Chinese e-commerce giants have huge stakes in a number of influential players such as PayTM, Swiggy, Zomato, Bigbasket, OYO etc. The recent Chinese increase in the stake by the Bank of China in HDFC has given India even cause to be worried. These online players could become collateral damage in the bid to squeeze Chinese investment.
Pahwa believes that the move will hurt tech startups the most as they need a steady infusion of capital. The main options lie in Hong Kong, Singapore and Silicon Valley. But given the Indian government's recent scrutiny of the neighbourhood, tech companies may have to look solely at Silicon Valley which may not yield results.
The global pandemic has hurt the US market and many US investors are adopting a wait and see approach with regard to investment. The result: with major Chinese players out of the game, other investors relatively reluctant, Indian startups could become more reliant on players like Facebook that have made no secret of their ambitious India plans. This may not be a good thing in the long term.