Loud Thinking on FTAs: Do They Benefit India?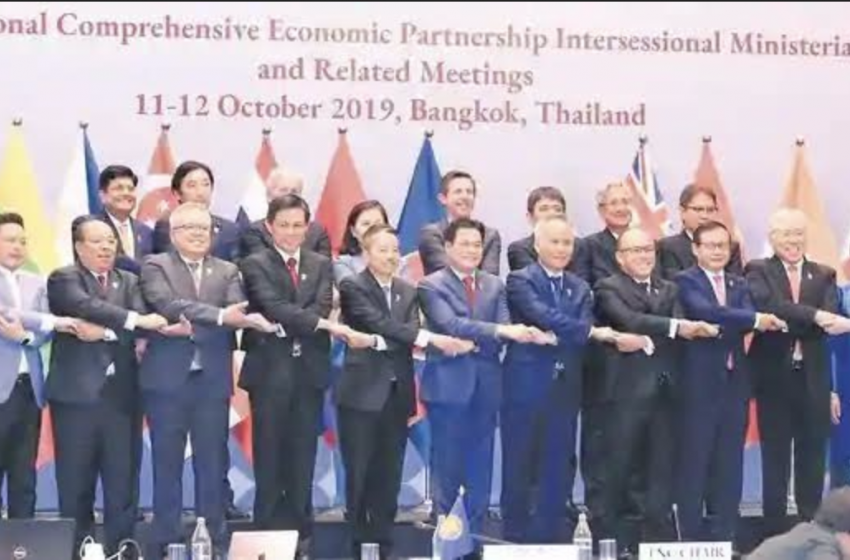 NEW DELHI: "I do think that some of the companies moving away from China is not necessarily a commercial but a strategic decision, which is possibly being encouraged by governments. India can take advantage of this during and post COVID-19 if we develop a proper domestic structure," says Suresh Prabhu, G-7 and G-20 Sherpa.
Those remarks were made at a webinar on Monday, so Prabhu would not have known about Prime Minister Modi's 20 lakh crore package announced on Tuesday. Together with reforms in land, labour, liquidity and law, Modi put his nation and the world on notice that notwithstanding the coronavirus, he intended to get the economy's "animal spirits" moving again. The goal would be self-reliance and Make in India.

Indian diplomats don't disagree but they say at some point Modi will have to look beyond India, to the disruption in the international trading system with the collapse of the WTO's dispute redressal mechanism. Although the EU, China, Australia, Singapore and Canada have come up with an interim dispute settlement mechanism, with the US, not a member, it's not clear how effective it will be. India too may not join such plurilateral arrangements outside established international mechanisms.
Then there is the question of free trade agreements (FTA), seen as the way forward given that MFN or most favoured nation arrangements are considered passe. But India is known to be disenchanted with FTAs, with prominent ministers like Hardeep Puri publicly indicating so. The FTA with Asean is a decade old with India's deficit at around $22 billion. India traces this to the Asean tendency to impose non-tariff barriers on Indian goods and curbs on the movement of Indian professionals. Similarly, with South Korea, where the trade deficit hovers at around $12 billion. These may have aided India's decision in November last year to walk out of the Regional Comprehensive Economic Partnership (RCEP) because its concerns were not addressed.
Notwithstanding that experience, Dr. Mohan Kumar, India's former chief negotiator at the WTO on crucial matters such as intellectual property, services and so on, believes India needs to discard its hesitancy and push hard for an FTA with the European Union. His reason: "India has an FTA with Asean, Malaysia, Singapore Japan, Korea which is good. But the irony is that all our FTAs are in the East. We have nothing in the West which means that we have excluded two major trading blocs – the US and EU. With the US we have been talking about it, but nothing has really moved forward, with the EU we need to make up for lost opportunities."
Prabhu admits the way forward won't be easy. The US will seek entry into India's agricultural market while Europe will insist on higher IPR standards and international e-commerce rules, something Delhi is sensitive about. Trade-offs will have to be made but there is also the larger question of leverage: how much leverage does a country like India currently have when negotiating an FTA with the EU? Do remember we will have to negotiate with 27 countries that make up the EU, each with its own set of demands. The US is a 400-pound gorilla accustomed to having its way in such negotiations. Both are trading heavyweights, India is a relative minnow albeit one with a tempting market but with little to sell in return. Food for thought.