For Google China Is Priority, India Can Wait!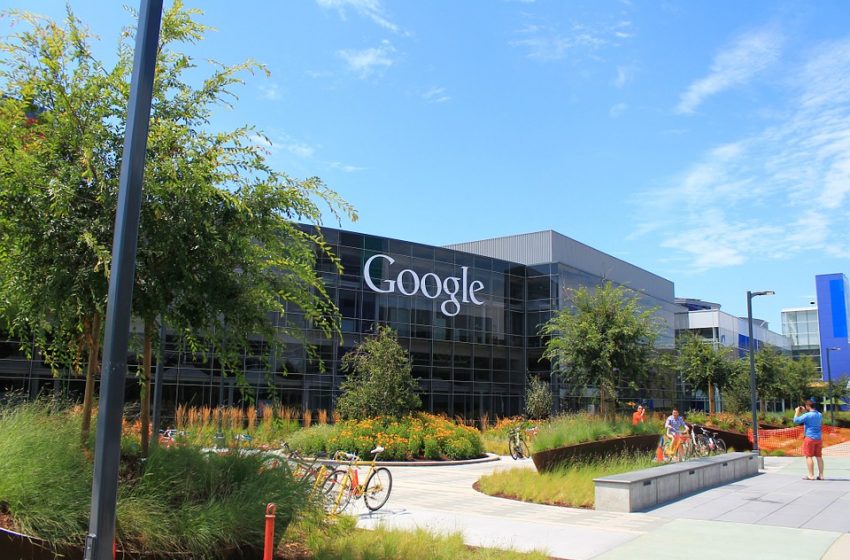 NEW DELHI: Google has found itself caught in the verbal crossfire between India and China. Anti-China sentiments already high in India thanks to the standoff on the LAC, has manifested itself in the tech space. The deletion by the internet search giant of 'Remove China Apps' – an Indian app designed to detect and remove Chinese apps from a user's phone – from its mobile app store has caused outrage in India with hashtags such as #BoycottChineseProducts trending on Twitter. But apart from a bland statement, Google has done little to address or assuage Indian sentiments.
Why Google Prefers China Over India
Tech watchers aren't surprised. The size of the Chinese internet market with an estimated 900 million users is roughly the size of the Indian and the US internet user market put together. This they believe is one of the reasons why India and China get very different treatment.
As one tech expert who did not wish to be named points out: "Google and Facebook have tried very hard in the past to get access to the Chinese market and they are willing to sacrifice all their beliefs which they otherwise keep throwing at India. In India, they will not share data even after a judicial order, whereas in China they were willing not only to share data but re-engineer their products to meet the requirements of the Chinese authorities," he said.
Keeping Beijing Happy
Google's lack of access to the Chinese market has meant that it has gone out of its way to keep Beijing happy, with dangerous results. In 2010, Google was lauded for the fact that it exited China over alleged attempts by Beijing to censor its search engine.
Yet in August 2018 the investigative news site The Intercept discovered that the internet search giant had changed course. According to those documents, Google had since 2017 been secretly working with the Chinese government on 'Project Dragonfly' – a censored search engine which would block a number of international sites for Chinese users to see on the mainland. The project so alarmed the US that a senate hearing was set up in 2019 where Karan Bhatia, Google's vice president of public policy, confirmed that Dragonfly had been scrapped.
How Google Benefits
But that isn't enough to assure everyone. Experts point out that the main problem is Google's attitude. Unlike the US and India, Google is not allowed to operate in China. China already has three major search engines of its own – Baidu, Qihoo360 (also known as Haosou), and Sogou. This ensures that Google has to make its money in other ways.
Experts claim that Google through its video channel YouTube, makes money if non-Chinese users watch Chinese propaganda videos. This is done through its algorithm. So, if you are searching for 'Hong Kong protests', YouTube is likely to recommend a pro-China video. If you click on it and watch it, Google and its sister concern makes money. This money is very lucrative for them says another tech watcher who is an expert on the Chinese market.
"As long as it earns revenues from China, Google will continue to favour China over India. Also, Google believes that India will never do it large scale harm. But the Chinese state is different. Do understand a democratic country with an independent judiciary is relatively slow compared to authoritarian systems like China where authorities can move fast and hit back," he says.
Safeguarding Chinese Apps
All of this explains why Google would be very eager to avoid the detection and removal of Chinese apps, especially as an increasing number of Indian users are buying Chinese phones such as Xiaomi, Oppo, Vivo etc. This is unlike US brands which specifically forbid companies from downloading its own apps on their phones such as Apple. More recently, the EU started investigating Google for populating their android phones with their own apps.
Chinese phone brands, however, operate on the loophole that the apps do not belong to the brand and thus cross-promote each other. This can be dangerous for users as pre-loaded apps are not likely to be deleted. This is a huge data risk as all the apps and consumer data on them is more than likely to be backed up in a cloud located in China. This has huge implications as someone in China can potentially target government officials, defence personnel, DRDO staff etc. India is more vulnerable than other nations in this regard due to weak privacy laws and lack of concern in sharing data with apps.
Huawei & The Tech Power-Play
Apps aside, there is a big tech power-play at work here and India is at the centre of it. A US government edict last year forced Google to cut relations with Huawei, which means that Huwaei phones are denied access to Google Play Store which has forced it to set up an alternative.
How does this affect India? The Chinese telecom giant, which is already putting pressure on New Delhi on 5G, depends on the Indian market to popularise its alternative playstore the 'App Gallery'. Ironically, as experts point out, this will hurt Google's revenue stream and thus New Delhi will be caught in the tech-power play where US companies and possibly even the government will expect India to stand up to the Chinese. Here, experts say that New Delhi must play its cards right, get tough, and demand reciprocity from the US.
"Though India is one of the largest markets in terms of users for Google, Facebook, Twitter etc. we have so far had a zero-success rate to get these companies to share information with our judicial or law-enforcing authorities. These US companies push India through MLAT and eventually, some judge in some corner of the US will reject India's request," says an expert. New Delhi must ensure this changes fast, otherwise, it will remain a prisoner caught in the crossfire of the US-China tech war.