World Leaders Laud Jaishankar's India Way, But Push Own Agendas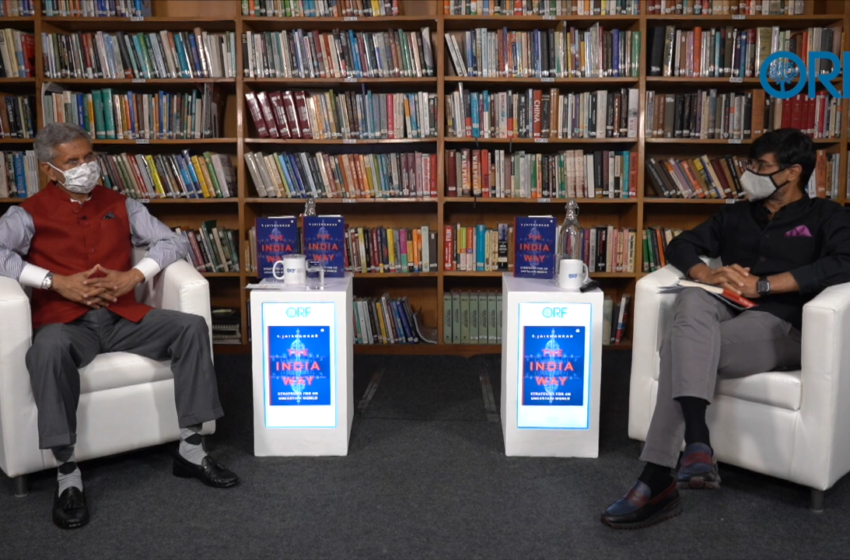 NEW DELHI: National interest, or at least the articulation of national interest, is always paramount when you're a statesman either in or out of power. So, it was not so surprising that some not so subtle signalling took place as politicians from across the globe spoke via video-conferencing to congratulate External Affairs Minister S Jaishankar on his latest book The India Way, at a function at the ORF. From China to climate change to India's digital policy, their stance and their demands from India were very clear, if one read between the lines.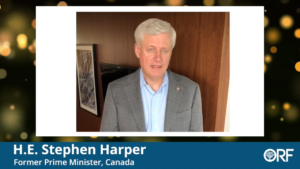 STEPHEN HARPER
In the case of Stephen Harper there was little need to read between the lines. The former Canadian prime minister has had a warm relationship with India (unlike the current one) and a special one with Prime Minister Narendra Modi whom he dubbed on Twitter as the "most significant leader of India since Independence." While directing his comments to the EAM, Harper after praising the book was blunt.
"In a world where we are witnessing a disruptive, divided and drifting trans-Atlantic alliance along with a rising China, which is increasingly belligerent and aggressive, the entire world is looking to see what kind of role India wants to play. My question is this – in the next generation where India looks to achieve its national interests and achievements, can it achieve them on its own and if not what are the essential partnerships will it be looking for to help reach those goals."
The subtext to Harper's message was clear – there was none. Apart from the growing tensions with China, the 'special relationship' that Canada once shared with the US has all but evaporated. US threats to impose tariffs on Canadian aluminium despite a recently negotiated FTA, the refusal of President Trump to send surgical masks to its neighbour and even posting US troops along the border to prevent illegal immigrants has in a rare show united all Canadian premiers in every province against the US. Also, Harper has for a long time been pro-India and has long stressed the need to diversify Canadian exports to Asia and most specifically India. Given the state Canada-China relations are and India-China relations are at the moment; Harper's call for an 'essential partnership' reflects concern over the future, especially future markets.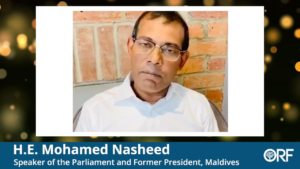 MOHAMED NASHEED
For the Maldivian leader, the question to the EAM was not surprisingly about climate change and the threat it poses. The former president of Maldives made it clear that it not only wanted but needed India to come on board to support the struggle against climate change.
"The India Way highlights Indian foreign policy and the role India should be playing in its neighbourhood. It is encouraging to have someone at the helm, someone who understands the Indian Ocean and the Indian Ocean island nations. Climate change is a rising challenge and Maldives benefits from marching with India which is a rising superpower rather than changing the world on its own."
Nasheed was putting it mildly. Acting on climate change is a matter of survival for the island nation which so far, has got little international support. At the UNFCC in December last year, Maldives pushed the world to come on board to implement climate change proposals such as acting on global warming and demanding funds to help them deal with climate change, without result (Maldives needs $8 billion to build sea walls to combat erosion). Nasheed's statement made it clear he wanted India's help to push his country's case at international forums.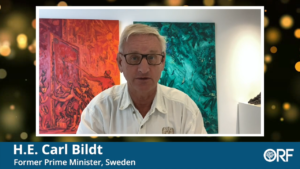 CARL BILDT
It's no secret that India and the EU have wanted to strike a free trade deal for some time now, a point underscored by Jaishankar at the Raisina Dialogue earlier this year. It was a sentiment that was eagerly echoed by EU ministers who were there. But the sticking points as Carl Bildt, former prime minister of Sweden, highlighted in his note of congratulations to the minister, remained.
"As the EU deepens economic ties with India my question is this. How integrated will the digital domain be in the foreign policies of India? Digital issues will be more important post COVID and India will be more important than ever as a digital swing power."
Bildt was referring not so subtly to an important issue that is one of the main sticking points in an India-EU FTA deal – digital compliance. India has been insisting on 'data localisation' which means that any consumer data taken by a foreign e-commerce company for a transaction, must reside in India. The reason is simple – possible data theft will be harder to track down in another country and it also increases the risk of surveillance. EU companies do not want to do this as this involves massive costs – building, personnel, servers, generators etc. which makes investing in India incredibly cost heavy for smaller companies. The EU wants Indian to relax this rule which India hasn't so far. However, given that the EU has incredibly strict data protection laws of its own, it really shouldn't be complaining.
The EAM has articulated that his book should be seen as a guide to how the past has shaped the present. But the comments of world leaders' makes it clear they want to shape the 'India Way' into a way that benefits them right now and in the future.