Modi-Suga Chat, Quad Officials Meet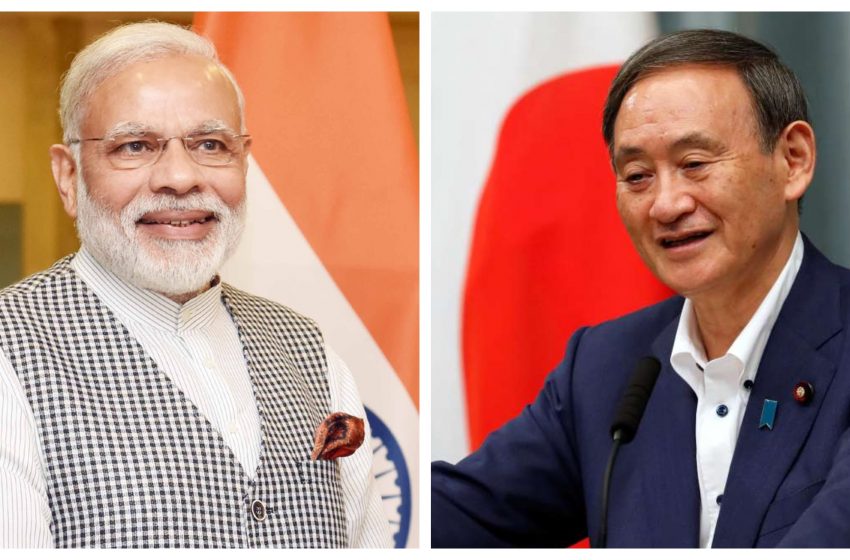 NEW DELHI: A change of guard in Tokyo with new Prime Minister Yoshihide Suga moving in, time for Japan to renew its commitments to the Indo-Pacific, and of course the Quad.
The Narendra Modi-Suga telephonic chat was along familiar lines with the Indian statement indicating that the two sides "emphasised that the economic architecture of a free, open and inclusive Indo-Pacific region must be premised on resilient supply chains, and in this context, welcomed cooperation between India, Japan and other like-minded countries."
The Japanese read-out was less detailed but did say that PM Suga expressed his intention to "work with India towards achieving a free and open Indo-Pacific". Suga also stated that "he would like to promote cooperation in such multilateral mechanism as Japan-Australia-India-US meetings".
The focus on the Indo-Pacific was there during the Quad (United States, Australia, India, and Japan) senior officials virtual meeting on Friday. The meeting is seen as the run-up to the second Quad ministerial talks next month, possibly in Tokyo. The first meeting was in September last year. As is the practice, each side issued its own statement.
The US State Department said officials met for "consultations on collective efforts to advance a free, open, and inclusive Indo-Pacific region". It said the "four democracies" also discussed ways to work together " to respond to the COVID-19 pandemic, promote transparency and counter disinformation, and protect the rules-based order the region has long enjoyed".
It said the officials reaffirmed their countries' strong support for ASEAN centrality and ASEAN-led regional architecture and "explored ways to work together in the Mekong sub-region, in the South China Sea, and across the Indo-Pacific to support international law, pluralism, regional stability, and post-pandemic recovery efforts."
The Indian statement did not mention the South China Sea at all, merely noting that the officials exchanged views on security matters, maritime security etc "with the objective of promoting peace, security, stability and prosperity in the Indo-Pacific region".. The officials reaffirmed their commitment towards a free, open, prosperous and inclusive Indo-Pacific region based on shared values and principles and respect for international law."
The Australian statement on the Quad meeting pointed to the challenges countries in the Indo-Pacifc region are facing amidst increasing Chinese assertiveness. Canberra which has had its own tensions with Beijing in the wake of the Covid19 pandemic after it sought an inquiry into the origins of the coronavirus said the "pressure on the rules, norms and institutions that underpin stability in the region is becoming more acute".