India's Long Wait For East Container Terminal May End Soon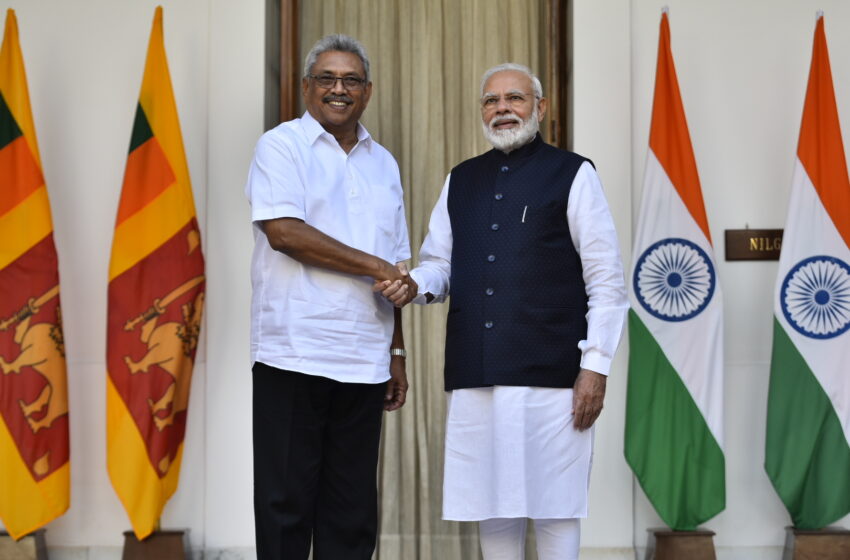 NEW DELHI: India's impatient wait to get the go ahead to develop the crucial East Container Terminal (ECT) in Sri Lanka may be over soon amidst indications that the Gotabaya Rajapaksa government will soon be giving it the green signal.
There have been growing Indian anxieties about the ECT as the trilateral Memorandum of Cooperation that Sri Lanka signed with it and Japan to develop the port was put on hold shortly before the parliamentary elections in Sri Lanka in early August. This was done amidst protests by port workers unions who want ECT to be developed as a purely Sri Lankan venture.
But there appears some forward movement in allowing India to develop the port. Sri Lankan newspaper Sunday Times quoting Sri Lanka Ports Authority (SLPA) sources said yesterday that "authorities have conceptualised operations of ECT by handing over the management of its terminal to the Indian government's preferred Adani Group."
The news item said the Adani Group will have a 49 per cent stake along with the local partner John Keells Holdings while the remaining 49 per cent will be with the SLPA. It also said that a Cabinet decision to this effect has been conveyed to the SLPA to commence operations at the ECT immediately.
Along with this, a Colombo-based website NewsIn Asia too reported on Sunday that the Sri Lankan Cabinet has decided to appoint a Negotiating Committee to look at the Indian proposal to Build, Operate and Transfer the ECT, attributing the information to Cabinet spokesman Keheliya Rambukwella.
At the same time, Rambukwella is said to have maintained as per the news report that the decision on who the international partners will be has not been taken as yet.
But according to what SLPA chairman Maj Gen (retd) Daya Ratnayake who is the told NewsIn Asia, the MoC remains as the government has not said anything to the contrary.
With the signalling being such, India may heave a sigh of relief, concerned as it has been that the Lankans may hand over the project to China. This will go against India's strategic interests as nearly 60% of the transhipment business at Colombo port is linked to India.